JAPAN – The game Dragon Quest XI is expected to ship more than five million copies across the PlayStation 4 and Nintendo 3DS in Japan -a profit of 16b yen for Square Enix-, according to Morgan Stanley, a popular investment firm.
The expectation for the performance of Dragon Quest XI has gone bigger as the first screenshots of the game, from both the Play Station 4 version and the 3DS version, has been released.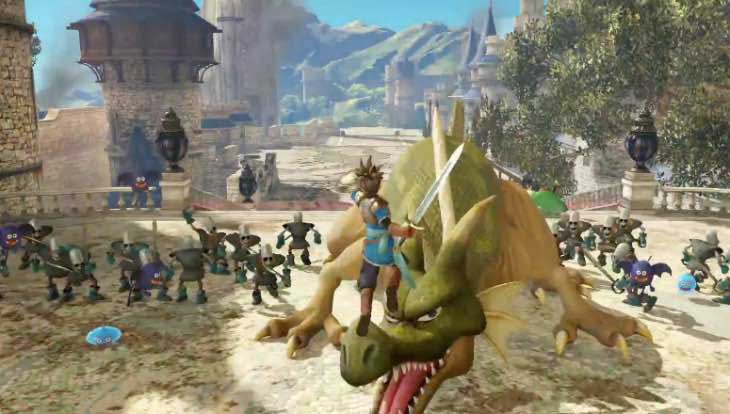 Square Enix has powered up the traditional scenario of the game, evocating the long running Dragon Quest games with a blocky Minecraft look. The main character also looks like Link from the Legend of Zelda series. The users will be able to walk around in all the parts shown in the sneak photos, even across the ropes.
Details on the new story remain unknown, except for one: according to the Japanese video game company, a "certain secret" will be revealed related to the protagonist.
Dragon Quest XI is initially going to launch in Japan. According to Dragon Quest creator, Yuji Hori, the game could launch next year close to Dragon Quest's 30th anniversary. The date for a Western release has yet to be confirmed.
The company has also said they would be bringing a new free-to-play Dragon Quest game to mobile platforms later this year. They also plan to release Final Fantasy XV in 2016.
Source: Square Enix