The number of people in America who smoke cigarettes dropped 8.6 million since 2005. According to the Center for Disease Control and Prevention, smoking rates have fallen from 21 percent of all adult population in 2005, meaning 45.1 million people, and to 15 percent in 2015, meaning 36.5 million people, as it was reflected in the agency's last survey.
The smoking rate even dropped 1.7 percent between 2014 and 2015, which represents a substantial decline according to the report that was published on Thursday in the Morbidity and Mortality Weekly Report. In fact, since the CDC began its operations in 1965, this dropping is the most representative ever recorded.
More price, fewer buyers
Smokers tend to buy fewer packs of cigarettes if they are more expensive. After the regulations and tax increase the federal government approved in 2009, it makes sense that people nudged into quitting. This federal law included a tax increment of 62 cents per pack, and in California voters approved a $2 a pack tax on Election Day, meaning that at leats in this State rates are even more likely to fall.
"Raising the tobacco tax is probably the single most effective way to reduce smoking, especially among kids (…) The California vote was a huge victory for kids and health," says Vincent Willmore, vice president for communication at the Center for Tobacco-Free Kids.
However, not all states passed this kind of initiatives. Missouri, Colorado and North Dakota voters declined the propositions that established a tax rise on tobacco-related products. These three states have some of the lowest cigarette prices in the country, and its tax rates had been the same for more than a decade in average.
Right now in the United States, smoking is the leading cause of preventable deaths. According to the CDC, about 40 percent of cancer cases and 30percent% of cancer deaths are linked to smoking. Between 2009 and 2013, about 660,000 people a year were diagnosed with cancer related to tobacco use. About 340,000 people died of the disease. On average, 17 percent of those diagnosed with lung cancer have a five-year survival rate. This compares to 64 percent diagnosed with colorectal cancer, 80 percent with breast cancer and 98 percent with prostate cancer.
For this reason, the government is striving to reduce the number of adult smoking population to 12 percent for the year 2020, and it seems to be accomplishing its goal. Alongside the tax increases, there have been a series of stop-smoking campaigns across the country. The Affordable Care Act has also improved access to smoking-cessation programs. All these actions in order to get people out of smoking, or even better, stop them from starting.
Nonetheless, this progress is uneven nationwide. While in the West is where the lowest rates are, in the Midwest are the highest, no matter the tax rate that each of the states has. Also, smoking is more common among men and American Indian/Native Alaskans. The lowest rates are from Asians and people with college degrees.
The problem continues
Currently, there is a trend directly related to the decrease in tobacco use rates. Vaping has taken off in the United States, and this had led some researchers to think that the increase on the using of these vaping devices it might be the result of people that change its smoking mechanism. However, there is no study yet that can confirm this allegation, although for health investigators this seems like the most logical explanation.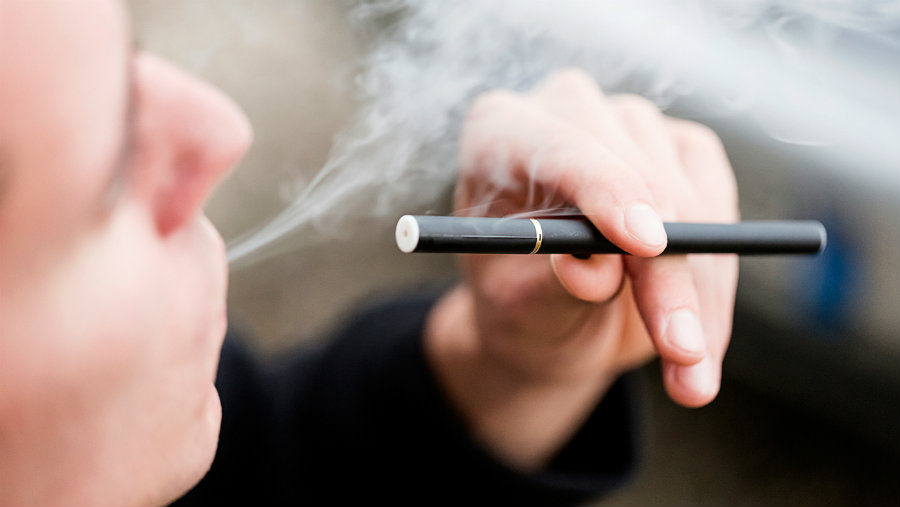 E-cigarettes also have a place in the big picture. It has been shown that nearly 60 percent of e-cigarette smokers also smoke conventional cigarettes. On the other hand, vaping also provides the consumer with addictive nicotine doses. There is consternation among public health officials about the youngsters who smoke vaping device and the possibility of them moving on to smoking.
More work to accomplish the goal
Now, for the first time in half a century, the number of smokers in America is lower than 40 million. This represents a huge advance on anti-smoking policies but also says that now more than ever it should be taken more into consideration. The American Lung Association has called on Congress to fully fund smoking-cessation efforts in states.
Ernest Hawk, vice president for cancer prevention at MD Anderson Cancer Center in Houston, has said that even more work has to be done to help groups whose smoking rates remain disproportionately high and cautioned against underestimating the difficulty of quitting smoking. He thinks that this group of people is being left behind.
"People talk about kicking the habit, but smoking is more than just a habit. (…) It's an addiction, and it's very hard to get off any addictive substance.", Hawk said.
Source: The Washington Post