Berlin – The computer giant Acer announced that modular desktop computers are coming to the technology scene with the release of their Revo Build Mini PC, a computer where different sections can be easily swapped and stacked into one another to enhance graphics or increase storage.
The new Revo is supposed to "empower the users" into building PCs in a Lego-like way that can easily adjust to the user's preferences without the hassle of dealing with power sources and hard drives. It works with a small base unit of 125 millimeters square that can easily be expanded into other features like a 500GB or 1T storage just by placing the proper case on top. Each block connects to other blocks by magnetic coupling creating a tower-like PC.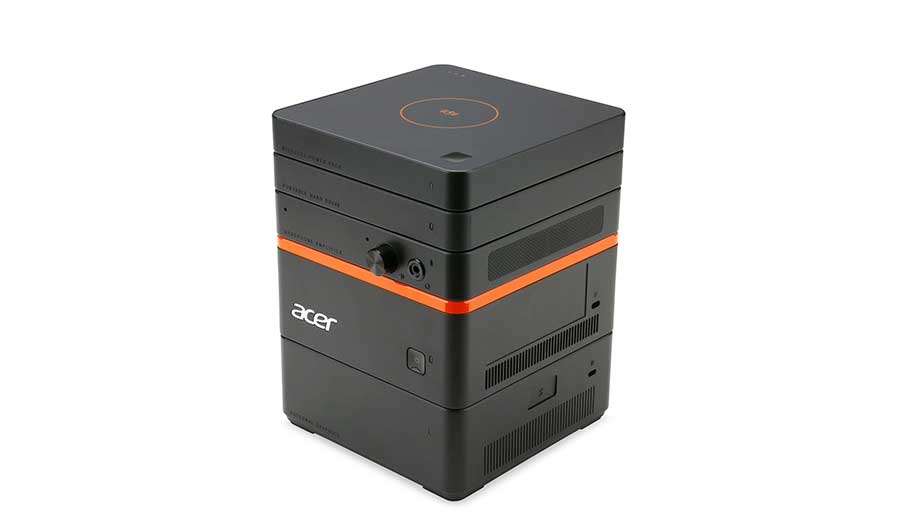 The model was not designed for special performance as the Intel Pentium or Celeron processors in the computer are low and the maximum RAM allowed is 8GB, only capable of basic office and internet tasks. It was for Acer to test the new modular design. The company has clarified that only five modules are allowed at a time, including the mini PC, and that a new projector module might be on the lookout.
The Acer Revo Build Mini PC is expected to go on sale in October for Europe, Middle East and Africa region for around $200 before coming to the States.
Source: Engadget