Indulging in skincare routines, a manicure, or false lashes might seem like vanity to some. But for those with chronic illness, expressing their beauty is about much more than that. It's self-care, it's a way to cope, and it can truly transform your day — inside and out. Here are five tips for feeling beautiful when you're chronically ill.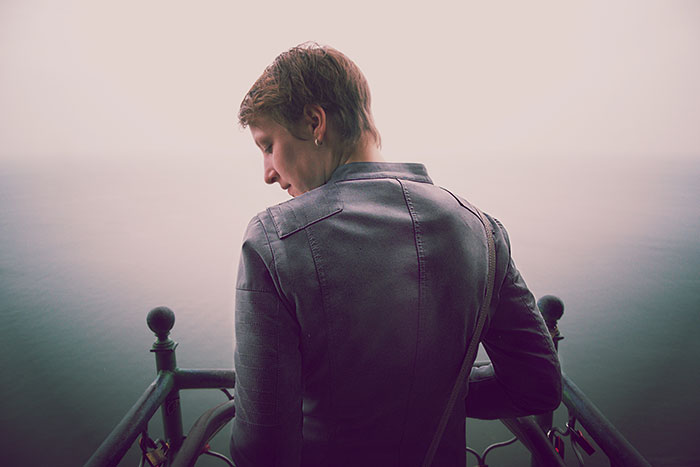 Find a skincare routine.
Beauty isn't skin deep, but feeling beautiful in your skin can do wonders. Many chronic illnesses have side effects on our skin including dryness, redness, pallor, and so on. You can treat some of these symptoms with the right skincare products. And no, you don't have to adopt a 10-step routine — unless that's your thing. Everyone's skin is different, so find what works for you! There have never been more options to choose from. Some skincare brands even offer monthly packages delivered right to your home.
Glam it up.
Makeup is a great tool that you can use to express yourself and your individual beauty. A research study at Old Dominion University concluded that wearing makeup also provides a certain amount of self-confidence to the wearer. Doing one's makeup is easier than ever due to abundant tutorials, affordable cosmetic lines, and innovations like magnetic lashes. You no longer have to be an expert to achieve a glam look that boosts your self-confidence. Take magnetic lashes for example. Many chronic illnesses such as alopecia and thyroid disorders can cause someone to lose their natural lashes, and normal false eyelashes can be difficult to apply. You apply this magnetic lash using magnetic eyeliner instead of glue, making the learning curve substantially easier to overcome. Simply use the magnetic eyeliner as your primary liner or as a top layer. The tiny magnets in the lash strip will adhere to the liner and stay in place all day. Whether you're going out or staying in, doing your makeup is one way to boost your confidence.
Make time for a manicure.
It's the little things, right? Acrylic and gel nails are great because they're long-lasting and require little to no effort on your end. You can look at them and feel beautiful even on days when you don't have much expendable energy. Painting your nails at home is a more affordable and personal way to accomplish the same thing. Whichever way you choose, having your nails done is an excellent and simple way to feel beautiful.
Get a massage.
Many people use massage therapy in conjunction with physical therapy as an effective treatment for pain management, but it has therapeutic effects as well. It can be especially beneficial to those who suffer back pain from spine problems such as scoliosis, spinal stenosis, sciatic nerve issues, and more. More severe cases of spine conditions such as degenerative disc disease, spinal tumors, and other significant spinal cord injuries may require surgical treatment. You should consult your doctor for medical advice, but you may be able to benefit therapeutically from massage as well. Research done at the University of Miami School of Medicine indicates that massage therapy can help with anxiety and depression. Feeling beautiful starts within, and a massage is a great way to feel good inside and out.
Balance inner and outer beauty.
Confidence is hard to come by when your mental health isn't doing well. Studies have shown that people who live with chronic medical conditions have a higher risk of depression. Taking care of your mental health and acknowledging your inner beauty is imperative to feeling like your best and most beautiful self. One good way to practice this is to say three things you like about yourself every day. Feeling beautiful on the inside can make us feel beautiful on the outside, and vice versa. Expressing yourself through beauty is not vain — it's a proclamation that you are still you. That in itself is beautiful and worth celebrating.