Living in a city definitely has its perks, and one of the biggest is the access to a range of incredible healthy choices. If you're considering a move and want to be somewhere with great opportunities, start looking at New York City. Not convinced? Here are five reasons why New York City is one of the healthiest places to live.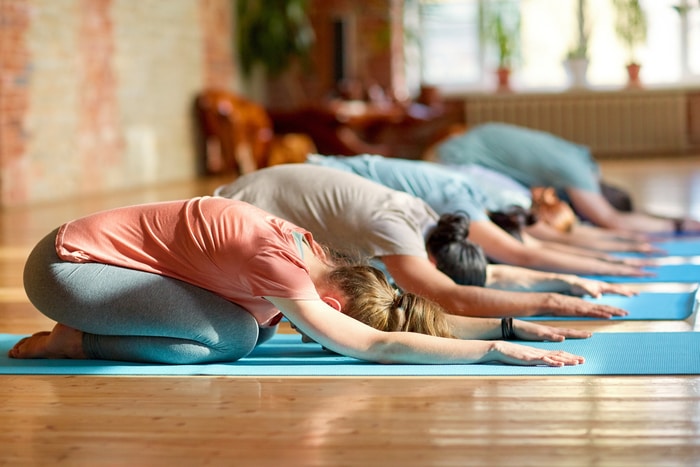 Life-changing therapy
Therapy is an extremely healthy choice for anyone, and living in NYC offers an unbeatable range of therapy options, so make it a priority to find and join a nyc therapy group. Group therapy helps you learn to express your feelings and connect with others, which can be extremely valuable if you are in a big city and struggling to understand your place. Therapy also gives you a group of people who are sympathetic to you and your problems and knowing that you have this dependable crew will make it easier for you to take chances outside of therapy. Growing as a person and developing emotional intelligence are some of the healthiest choices you can make.
Incredible fitness studios
A great way to keep yourself feeling healthy is working out, and thankfully, the city has plenty of incredible choices. You'll find your ordinary spin studios, yoga studios, and boot camps, but NYC also has a few unique places. One studio in SoHo and Union Square uses black lights and fog machines to help exercisers have fun. In a similar style, another gym offers a nightclub vibe and includes a parental advisory warning before every workout! Whatever you're looking for, you'll find it in the city, and having infinite options to choose from means you're bound to find the right fitness fit.
Farmers' markets
When life gets hectic, you start to make not-so-great food decisions, and you might find yourself tempted to order takeout every night. But you'll be happier and healthier if you get yourself to one of the city's farmers' markets and buy fresh food for yourself. Farmers' markets offer seasonal foods that are fresher than anything you can get at Stop n' Shop, and they sell local foods, so you are getting something grown or prepared in your region. Plus, you might be surprised by the farmers' markets' prices. Buying directly from the seller definitely has its advantages!
Natural Spaces
Even though it is a city, NYC has plenty of natural beauty. Studies show that interacting with nature will improve your health and your happiness. Living in a city doesn't mean you have to sacrifice your time with Mother Nature. If wild animals are more your style, you can head to the Central Park Zoo or the Bronx Zoo. If you love to be in a peaceful nature, you have to visit the Brooklyn Botanic Garden. You'll be amazed by the gorgeous display of cherry blossoms. Visiting natural spaces might also inspire you to bring some nature into your home! Try creating an apartment or patio garden, and you'll feel healthier and happier in no time.
Distractions
Sometimes, even when nothing else will work for you, just distracting yourself may be your best health decision. You might be a boredom eater who often finds herself with her hand in the bag of chips for no reason. The simplest way to combat this is to stop being bored and look for that dopamine rush outside of food. When you live in NYC, you are surrounded by distractions. Head to a gorgeous pool in Williamsburg, or hit the boardwalk on Coney Island. There are plenty of free things to do in the city if you're also looking to make the smarter choice for your wallet, so grab a friend and go out exploring! No need to sit at home, when you can go out there and find a new experience.
Ultimately, you have so many options for keeping your body and spirit healthy just beyond your doorstep when living in New York City that few other places can even compare.