Volvo CEO Hakan Samuelsson revealed that the company intends to launch its first self-driving cars no later than 2021.
The announcement was made at the Global Mobility Leadership Forum in Detroit. The self-driving feature would cost around $10,000 on a luxury vehicle. The self-driving system will be an optional feature, and occupants may choose to take control of the vehicle if the situation deems it necessary.
Samuelsson assured that the idea is to allow the car to drive itself without supervision or control from passengers, while the driver can sit back and watch movies, drink coffee, put on make-up, and any other activity that would be seen as dangerous without a reliable self-driving feature.
"To make a car even more premium, one of the most interesting things is a full autopilot. Not a supervised version, but really the one that you can sit back and watch a movie or whatever," stated Samuelsson.
Volvo puts itself ahead of the competition
Volvo aims to be one step higher than Ford and Tesla, which are already working on self-driving features, but no other company has offered drivers the possibility of not paying attention to the road unless an emergency situation occurs.
Because Volvo's proposal needs extensive reliability, the company will be opening a research center in Silicon Valley, where a team of 70 engineers will be working on the implementation of the world's most advanced self-driving technology to become available for market distribution.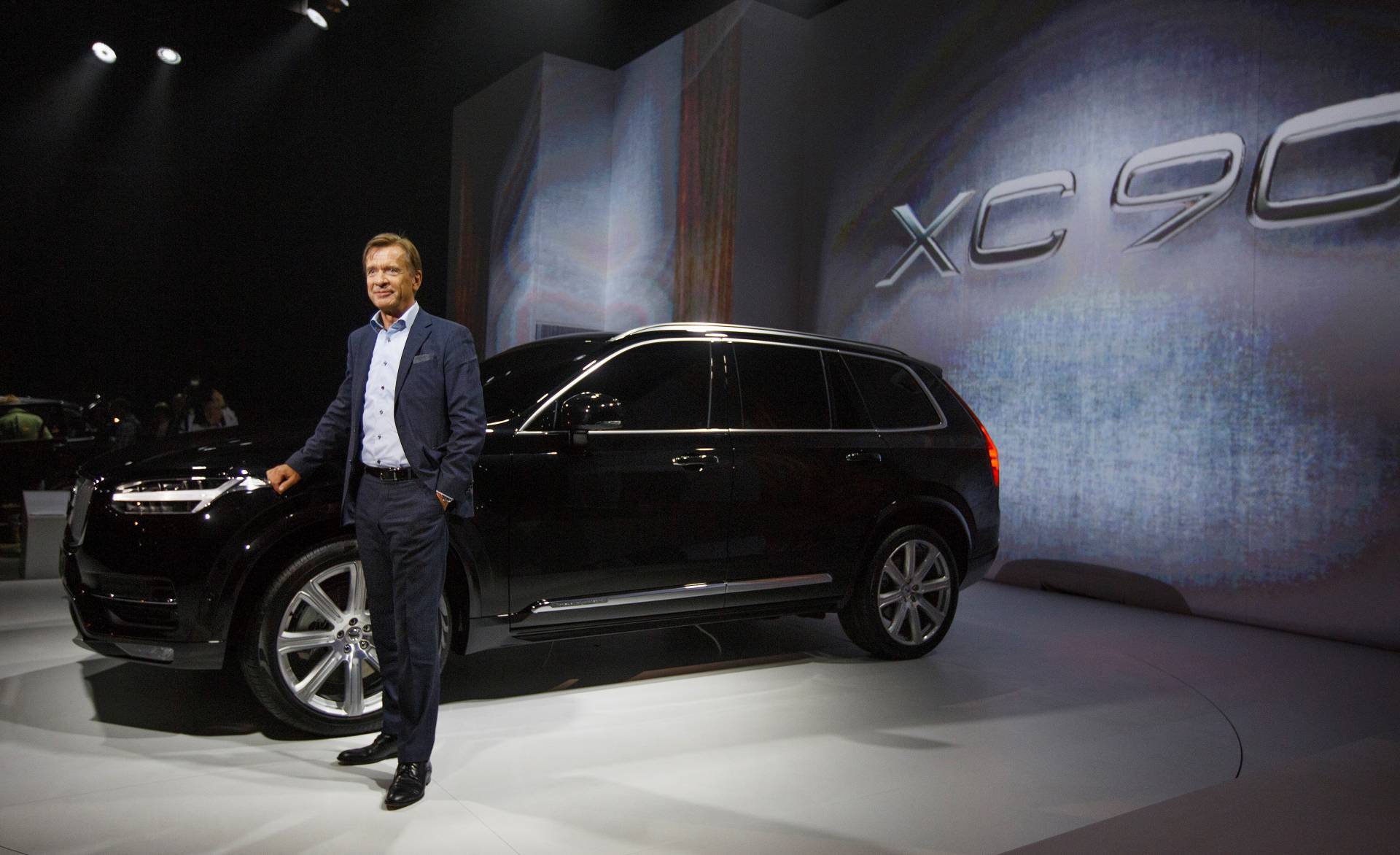 According to Lex Kerseemakers, Volvo's U.S. CEO, employees will start working as early as Monday. Ford, Mercedes, and General Motors already have their own research facilities in the area, but it appears that none of them have announced any plans for developing completely hands-off autopilot.
Coincidentally, Volvo chose not to appear on the Paris Motor Show 2016. It appears that the company prefers to remain modest and bold to prepare for the development of their game-changing feature.
This month, the Swedish carmaker is expected to host a self-driving test program where it will provide 100 people in Pittsburgh with self-driving cars. The cars will be custom Volvo XC90s modified by Uber. The latter aims to replace its more than 1 million drivers with robotic drivers as soon as possible.
The same tests will take place in Sweden, U.K., and China. The trials are set to start in early 2018, and they are directed toward learning how people would use autonomous vehicles and what will they do while the car is being self-driven. One of the main objectives is to reduce vehicle crashes due to human error. Fleets of vehicles would have to determine in frames of a second how to react when facing with an imminent collision or maneuver.
Uber and Volvo to propel self-driving technology
Uber's self-driving cars aim to be precise and reliable, as they are programmed to collect data on the location of fire hydrants, trees, potholes, pedestrian crossings, buildings, bridges, and anything that may help the vehicle know where to go next and where to reduce speed.
Uber will let Pittsburgh users call for self-driving cars to travel to their location. Google and Tesla have made progress in this area, but there has not been a similar system where users can choose to call forth a self-driving shared vehicle to pick them up. The 100-car fleet will be supervised by humans in the driver seat.
The Volvo XC90s will feature cameras, GPS tracking systems, laser monitoring, and more to avoid any chance of collision with other vehicles and to send and receive signals with other fleet members regarding unusual road events.
Volvo and Uber are the first to partner up to develop commercial self-driving transportation, although Uber will seek to collaborate with other carmakers. Uber will not be manufacturing its own vehicles but rather will dedicate itself to gather data and develop its self-driving system thanks to data obtained by the user's smartphones through the Uber apps.
For the Pittsburgh trials, trips will be free for the duration of the tests, which usually cost just over $1 per mile. The company is expecting a dramatic decrease in the price of each trip, even in rural areas, where driverless shared cars may be the perfect alternative to not having one's own vehicle.
Both Uber and Volvo have acknowledged that self-driving cars do not equate to highways free of collisions. Tesla and Google have seen their share of events, where a Tesla autopilot driver died in an accident with a trailer. Uber's directors said they are sure that an accident could occur at any moment, so rather than waiting for it to take place, the company has decided to move on and keep on developing safer self-driving technologies.
Volvo is also working with fellow Swedish driving company Autoliv to "develop next generation autonomous driving software." Although Autoliv will also work with other carmakers to implement the technology on a worldwide spectrum, Volvo appears to be on the edge of self-driving vehicles, which seems to be the next major step in driving technology.
Source: PCMag