Turkey's Justice Minister Bekir Bozdag announced on Twitter that 38,000 prisoners would be released under judicial supervision.
According to Bozdag, the decree is only applicable to people whose crimes were committed before July 1, two weeks before the coup attempt that produced over 300 deaths. He also claims that the release is only for good behavior inmates that have two years or less on their sentences. Currently, 214,000 inmates are residing in prison.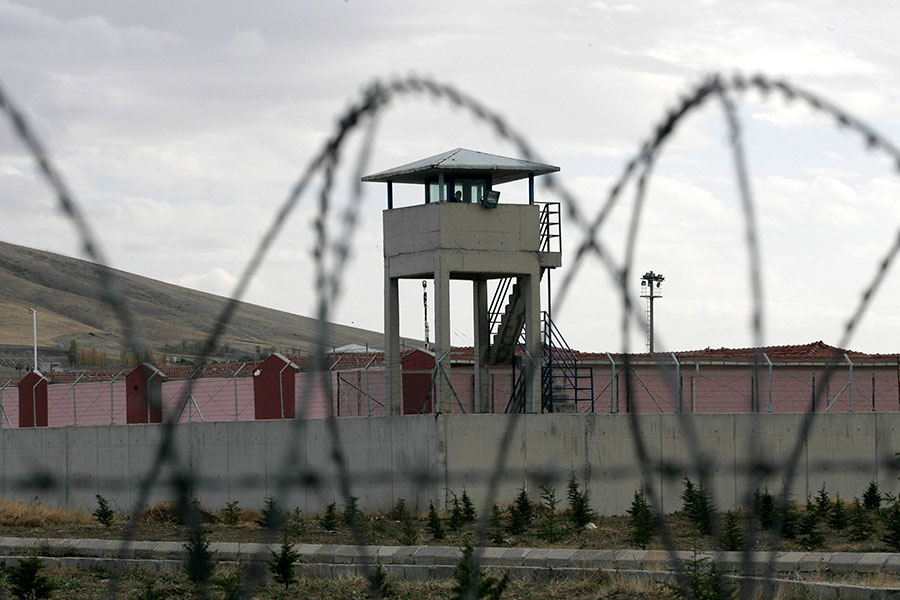 Enis Yavuz, the head of Turkey's penitentiaries, stated that the increased amount of prisoners had forced them to sleep in shifts and to allocate themselves in common areas, such as bathrooms and hallways. There are also reports of torture and beatings among convicts, which have apparently increased since the coup led to the incarceration of thousands of suspected putschists.
Turkey's prison crisis will become worse
Reportedly, Turkey's prisons have a capacity of around 187,000 prisoners, and even before the coup, the penitentiary system was already considered to be overcrowded as it was stated in January by Chief Yavuz. According to Prime Minister Binali Yildirim, as of July 24, at least 13,000 people had been taken into custody, including 8,831 members of the military.
Among the new detainees, there are teachers, journalists, soldiers and judges, all of which make up at least 23,000 new inmates that will have to accommodate themselves in Turkey's already-crowded prisons. Erdogan insists that it is not a measure of amnesty but rather of conditional freedom.
According to official sources, none of the released prisoners have incurred in murder or rape, but there are no clear indications as to whether the newly released inmates will not delve into criminal actions anytime shortly. The decree establishes nationwide measures, as all 364 of Turkey's penitentiaries will have to follow.
Although Turkish inmates have already resorted to hunger strikes to protest the detrimental quality of Turkey's prisons, one of the main issues appears to be torture, which has been categorically denied by Minister Bozdag.
Torture, rape, and lack of rights
A report released by Amnesty International reveals that those detained in Turkey after the coup were denied of legal rights, food, water, and medical care. There are also reports of some inmates being subjected to rape and torture, while at least one of the detainees has attempted suicide.
President Erdogan himself extended the maximum period of detention for suspects to 30 days, which according to Amnesty International, allows for further human rights abuses to occur without legal repercussions. Minister Bozdag denied the claims stated by the report, arguing that it was a counterproductive campaign aiming to distort the public views towards Erdogan's rule.
"It is absolutely imperative that the Turkish authorities halt these abhorrent practices and allow international monitors to visit all these detainees in the places they are being held," stated Amnesty's director in Europe John Dalhuisen.
The ongoing state of emergency has allowed President Erdogan to launch more drastic and authoritative measures that in the end will allow him to have a tighter control over all of Turkey's public institutions.
Source: Anadolu Post