In a bold move, Donald Trump has opted for significant changes in his campaign staff. He argues that the changes are aimed towards him being allowed to be himself, while others believe that it is an act of desperation.
One of the key modifications was the reduction of Paul Manafort, who was recently implicated in an illegal payment coming from pro-Russian entities. Trump will be joined by Steve Bannon, executive chair of conservative media site Breitbart News. Kellyanne Conway was also recruited to the team to become the new manager.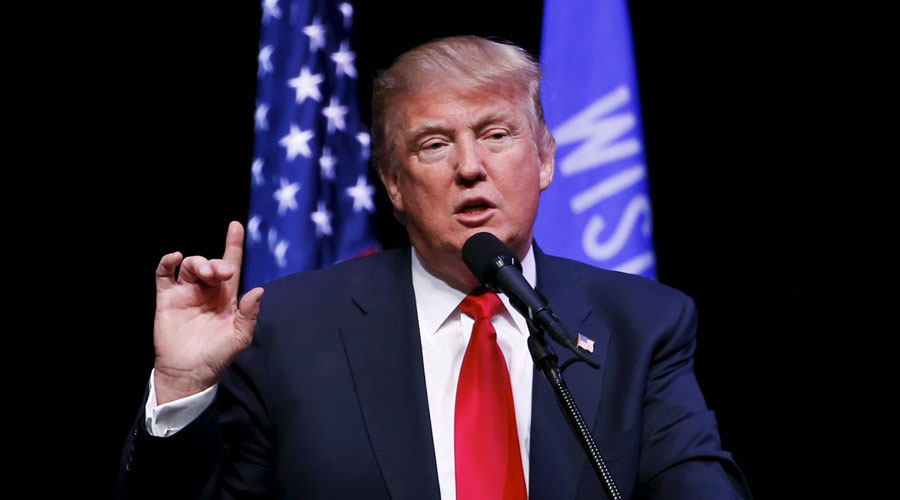 Trump shapes his team to fit his unorthodox methods
Bannon is a former Goldman Sachs banker who eventually launched his investment bank, focusing his efforts on working with conservative politicians. He was named the "most dangerous political operative in America" by Bloomberg. Breitbart News has been noted as the place to go for those that believe Fox News restrains its conservative views. Trump has anointed him mainly because he possesses the energy that the presidential candidate is looking for in his campaign. Although outbursts of energy and emotion are the one thing that the Trump campaign has not lacked, it appears that the more extravagant and aggressive part of the campaign is yet to come.
Conway is a polling and market research expert. She is known to have worked alongside Mike Pence and Ted Cruz, being part of the few polling entities able to draft a concise and correct prediction of the 2012 presidential race. Conway's participation will also be focused towards gaining some support from female voters, something that Trump has struggled with since the beginning of the campaign due to numerous stories concerning his private life and his treating of women throughout the years as a powerful business magnate.
Paul Manafort recently stated that Trump would be more disciplined in the following months, but the campaign staff overhaul appears to be a signal of the complete opposite.
"I am who I am…I don't want change," stated Donald Trump on Tuesday at Wisconsin TV.
Regardless, most analysts believe that these changes will not accomplish anything if Trump does not fix his rhetoric away from flamboyancy and attacking Hillary Clinton. Donald Trump has opted to remain with his unorthodox style of making politics, and his new campaign chiefs may help him go further into the realms of populism and verbal attacks to inflame the media and voters alike.
Bannon is expected to work on Trump's stance as an outsider to American politics, something he has been antagonized for. Although it is a risky strategy, many argue that's what allowed him to win the GOP primaries. Donald Trump runs his campaign like it's one of his real estate ventures, aggressively and with every intention to cause harm and getting away with it. All of these changes have come in time for Labor Day, which is traditionally viewed as the indicator for the last months of the presidential race.
It's not only the presidential election
But the main issue is not Trump's campaign, but the effect that it will cause for Republicans and their efforts of preserving majorities in the House of Representatives and the Senate. If Donald Trump continues along the same path, the GOP will stop supporting him altogether, as he will eventually cause more damages to the party, going down in flames with all of those that have supported him without hesitation.
Trump's stance on Muslims and immigration have caused severe damages to his image, as it is the duty of any presidential candidate to rally as much support as possible, without having the need of antagonizing one sector or the other. Donald Trump also openly claimed that President Barack Obama was the founder of ISIS and that Hillary Clinton was part of the group's creation too.
When asked if he meant it in a metaphorical sense, Trump stood firm by his remarks, saying that Obama was the founder of ISIS. Trump later alleged that he was using sarcasm after the mainstream media severely criticized him.
Trump's campaign has also served for his opponents to have much more facts and resources to use against him, which is why Paul Manafort initially tried to convince Donald Trump to maintain a more closed and traditional stance. He also claims that delving into TV advertising will cause a great impact, as he argues that Clinton has "spent $100 million on ads," while he has not spent a dime. Trump is expected to start TV advertising over the course of the following week.
These changes reflect the second time that Trump's campaign staff has had to accommodate to the business mogul's desire of doing things how he sees fit. Apparently, Trump often forgets that there is a much deeper side to politics than just rallying up people to his speeches and to give the media things to talk about. Trump has already revealed his liking for Russian politics, even endorsing Putin's occupation of the Crimean peninsula, something that the US has firmly stood against since the events occurred back in early 2014.
Election day is on Tuesday, November 8, and with each passing day, Donald Trump appears to be struggling to increase his support and keeps facing new obstacles when it comes to the American way of doing politics, something that he has advocated against since he began running for president.
Source: Wall Street Journal