Jelena could be back and ready to get married while other tabloids say Selena Gomez could perform at the 2016 AMAs, which will take place on November 20. Both news are in conflict because of the singer's health. Other media said Selena did not want to see Justin while in rehab nor at the AMAs.
Let's begin with the alleged wedding. According to InTouch Weekly, it is going to happen even when Selena's family do not approve the young couple's union. The website says that Justin Bieber made contact with Selena a few weeks ago after a long time without speaking to each other. Selena is in rehab for Lupus and the symptoms that have been affecting her during her Revival tour, and Justin talking to her ex-girlfriend came out of the blue.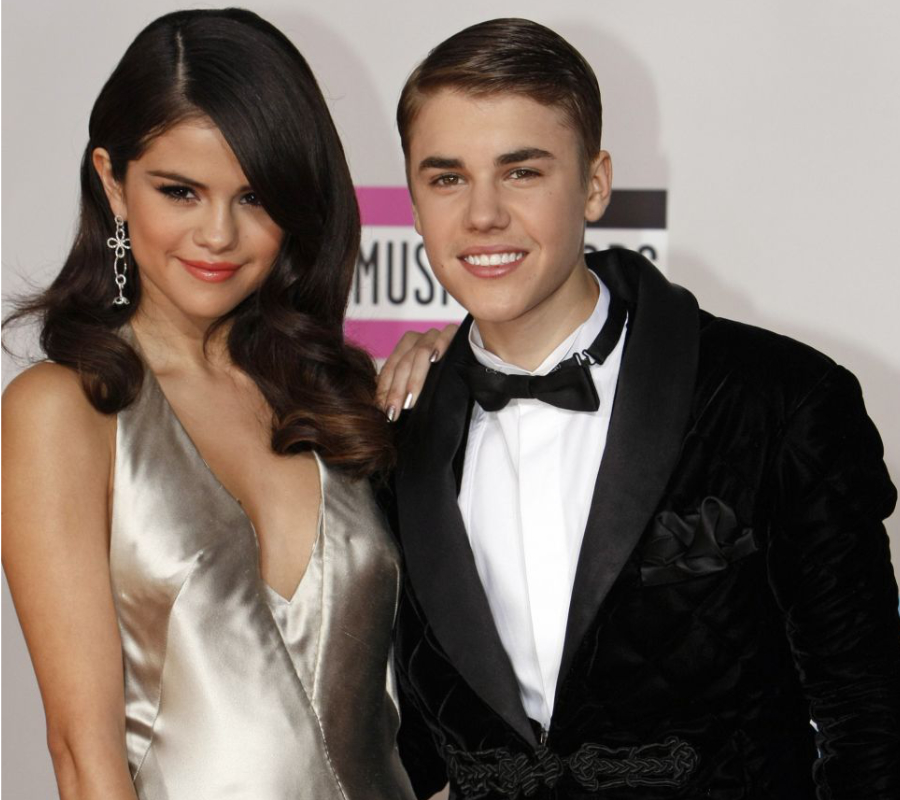 The couple has not stopped talking ever since, although Selena was surprised to hear about him, said the In Touch source. Apparently, during the young singers' endless conversations, Justin talked about moving away from L.A. with Selena. The "Can't keep my hands to myself" singer allegedly said she was excited about the idea as long as Justin proposes.
InTouch reported that Selena Gomez and Justin Bieber would get married in private just to prove Gomez family that she does not need their approval. This could be a response to Selena's grandparent statements regarding Justin Bieber.
Early November, Ricardo Gomez, who raised Selena during the first four years of her life, said that even when her granddaughter loves Justin, she did not want to be around him because of his behavior. Bieber cheated on her, according to Selena, and after they broke up, the Purpose artist dated Kendall Jenner, Miranda Kerr, and Sofia Richie. The Gomez family worries about Justin. Ricardo Gomez said Bieber was a bright young man when they first met him, but the artist has risen some doubts ever since.
Selena Gomez could be back on stage at the 2016 AMAs
Besides getting married, a source has revealed that Selena Gomez is planning to make her first re-appearance and she wants it to be epic. Apparently, Gomez wants to surprise fans and wishes to make a special performance for them. It is not official that she is going to be on stage at the 2016 American Music Awards, but if she decides to do her appearance there, she wants to do a big show, said an insider to Hollywood Life.  
People was speculating about Selena and Justin Bieber's —his alleged fiancé— reunion at the awards, but Bieber's Purpose World Tour has dates in Europe for the next week, meaning the public eye will not see them together, yet.
The same insider told Hollywood Life that Selena was relieved that Justin is busy and will not make it to the AMA. According to the source, there will be less stress for Selena on the night of the awards. The source added that Selena loves Justin and that she will always do so but still his absence on the evening of the AMA will make things easier for her. A contradictory thought if you consider true that the young artists are going to get married.
Selena has been isolated in Nashville, Tennessee because of Lupus. She has been in rehab since August to recover from several symptoms that have been affecting her during her Revival tour. She was diagnosed with the autoimmune disease in 2012 and shared her health condition with her fans last year.
Lupus can cause skin rashes, fatigue, and joint pain, although Selena Gomez announced via Instagram that the disease made her feel depressed and anxious and she needed to take a break. "I've discovered that anxiety, panic attacks and depression can be side effects of lupus, which can present their own challenges."
Selena's performance on the 2016 AMAs and her engagement to Bieber will continue to be a mystery until she can finally announce it.
Source: InTouch