San Francisco – The San Francisco 49ers decided on Friday to finally release linebacker Aldon Smith, after his fifth run in with the law. He is currently in jail, being held on $26,000 bail. Apart from the incident, it is known that Trent Baalke, the 49ers general manager, was with Smith at the time, while Jim Tomsula, the coach, was announcing Smith's release.
Things were looking bright for Smith. Despite previous troubled seasons, a possible new contract was under discussion. However, his career is derailed once again. Only that this time it is unclear if he will ever recover.
On January 2012: Smith was arrested on suspicion of DUI, a charge that was later reduced to reckless driving.
On September 2013: Smith was once again arrested in San Jose on suspicion of DUI and possession of marijuana.
In 2014:  Smith pleaded no contest to three felony weapons charges and two misdemeanor counts of DUI
On April 2014: Smith was arrested at Los Angeles worldwide Airport. However, no charges were filed in that incident.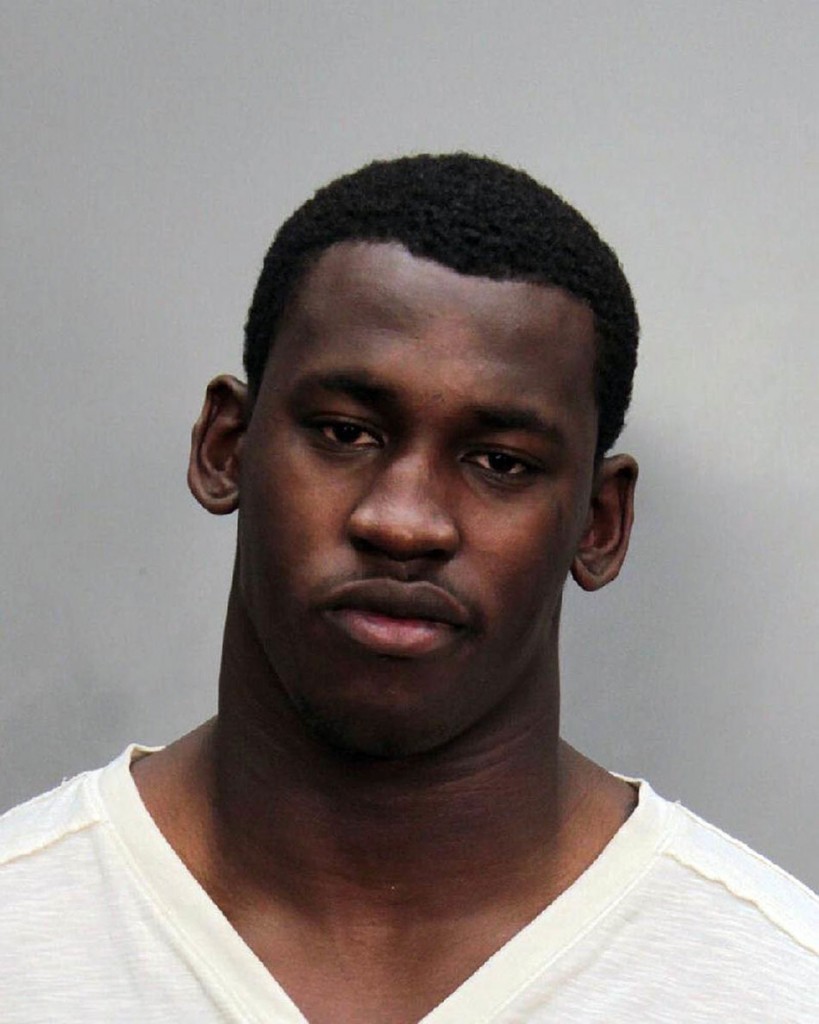 The Niners decided to go separate ways from Smith the day after his arrest and just three days after Trent Baalke, the team's general manager, announced his desire to keep the linebacker beyond this season, considering of course a new contract year.
Santa Clara police arrested Smith Thursday night and accused him of driving over the influence of alcohol, hit and run and vandalism. Officers said that at 8:46pm, Smith hit a parked vehicle while parking his own car. Then he made further damaged to the parked vehicle with his car door. Authorities explained that Smith left the scene without leaving any identification information or reporting the incident. He later returned to the parking area where he was contacted by the police. According to the officers, the player showed "objective symptoms of being under the influence of an alcoholic beverage. Officers administered a field sobriety test to Smith and arrested him". The event happened on a day off from training, just a couple of miles away from the team headquarters and on the street where Smith's residence is located.
From the PIO: SCPD arrested Aldon Smith last night for Hit&Run, DUI, and vandalism. A press release will be provided later this morning.

— Santa Clara Police (@SantaClaraPD) August 7, 2015
Nevertheless, Smith denied he was driving under any influence during a TV interview before Tomsula's declarations. "Justice will be served, the truth will come out. There's no DUI. I'm sorry for the way this whole thing — I want everybody to understand the situation that happened could have been handled differently", Smith told KTVU Fox 2.
The 25 year old linebacker missed some time during 2013 season as he was admitted in a rehabilitation facility for his DUI arrest on September that year. Also in that very year, he pleaded not guilty for three felony counts for illegal possession of a weapon, derived from a party at his home on June 2012.
In April 2014, Smith was arrested again at Los Angeles International Airport. Allegedly, the player was selected for a second screening and became uncooperative with the process. He even told a TSA agent he was carrying a bomb.
Everyone involving the team were very emotional with the departure of Smith, as he was (in his best moment) one the game's top pass-rushers. This were the words the coach Jim Tomsula shared after the news were released:
"I think you're all aware; the San Francisco 49ers released Aldon Smith today. It's a sad day. This is a day that doesn't have anything to do with football. Although he won't be playing football for the San Francisco 49ers, he will be supported and helped and he will not have to walk this path alone. That comes from our ownership down. He will not have to walk this path alone. We're not worried about football. It has nothing to do with football. The other thing I would like to say is there are people who, I understand the platform that we are on, I understand where this goes in the news. And what I would like to say is, if one person out there reads this, and you're struggling, get help. Go get it. You're worth it. You're worth it. There's value in every human being. Get the help. You don't have to walk alone. Find it, it's there. And although Aldon will not be playing football here, we will be supporting him. He will not be alone".
#49ers Aldon Smith booked into Santa Clara County Jail. $26,000 bail. pic.twitter.com/I9bKzjgeNN

— Matt Keller (@MattKellerABC7) August 7, 2015
Source: NFL