Within a few weeks, there will be a total solar eclipse, and it will be seen perfectly in most of the United States. Because of that, NASA is advising people to take measures to stay safe during the event.
NASA recommended people to decide if they are going to use an indirect viewing method or if they are going to look at it directly with eclipse glasses. If people go for the glasses, they must be sure that they meet basic proper safety viewing standards.
Use safe eclipse glasses
On August 21, a total solar eclipse will cut a 70-mile-wide path from Oregon to South Carolina, so many Americans will be able to see a once-in-a-lifetime event. Experts say that on that day, the temperature could decrease about 30 degrees in just a few minutes.
The truth is that people should not miss this event, but they have to be careful about the method they use to stare at the eclipse because watching it directly with no protection might lead to severe damages of the eyes that might be irreversible.
NASA said that if people decide to use eclipse glasses, they must make sure these glasses meet some criteria. Glasses must have certification information with a designated ISO 12312-2 international standard; they must show the manufacturer's name and address printed somewhere on the product; they should not be older than three years, if they are, then they shouldn't be used and they shouldn't have scratched or wrinkled lenses. People should not use homemade filter or sunglasses because they are not safe enough to look at the sun.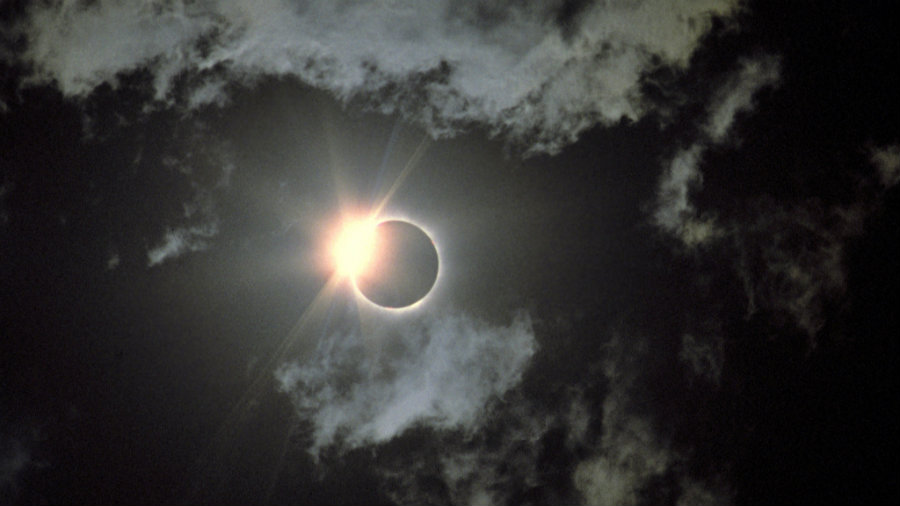 According to the American Astronomical Society, they are five manufacturers whose eclipse glasses meet the explained criteria: American Paper Optics, Baader Planetarium (AstroSolar Silver/Gold film only), Rainbow Symphony, Thousand Oaks Optical, and TSE 17.
Other techniques to experience the total solar eclipse
Eclipse glasses or hand-held solar viewers are the only way safe to look at the sun not matter if it is partially eclipsed or not.
People shouldn't look at the sun through unfiltered cameras, telescopes, binoculars, or other optical devices. They should put the right filter on these devices too. Experts also recommend people to take breaks so eyes can rest because even with eclipse glasses it is not recommended to stare at the sun for too long.
If people use filters, experts say that a safe solar viewing is number 14 welder's glass, which is also widely available. It should be #14 or darker. People shouldn't use a filter if they don't know its shade number. It is important to note that the welding glass that permits people to see the landscape is not safe to watch an eclipse.
Viewing the solar eclipse with a telescope might magnify the experience allowing people to follow the progress of the eclipse; however, these techniques should be accompanied with solar filters too. In fact, there are solar telescopes that are perfect for these unique events.
Source: Building A Better World News