Atlanta – Former President of the US, Jimmy Carter, announced on Wednesday that he has cancer and it has spread to other parts of his body.
Carter, who is 90 years old, informed, "recent liver surgery revealed that I have cancer that now is in other parts of my body. I will be rearranging my schedule as necessary so I can undergo treatment by physicians at Emory Healthcare."
The politician had a "small mass" removed from his liver during surgery this month. In that time, he received a diagnosis of full recovery. However, during the statements announced on Wednesday, Carter revealed that the surgery determined the cancer has already spread through his body. Nevertheless, the former president didn't specify where the cancer appeared initially, or where did it advance.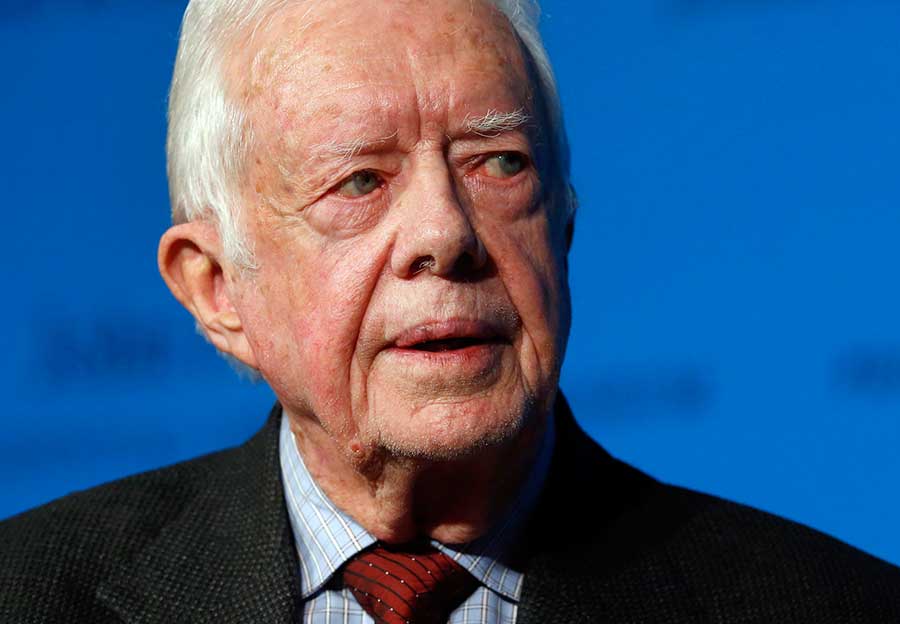 In his latest, a book named "A Full Life", Carter wrote that he has a family history of pancreatic cancer, and that his father, brother and two sisters died of the disease.
After the news were released, President Obama and first lady Michelle Obama, expressed their support towards Carter and his family. "[We] send our best wishes to President Carter for a fast and full recovery. Our thoughts and prayers are with Rosalynn and the entire Carter family as they face this challenge with the same grace and determination that they have shown so many times before. Jimmy, you're as resilient as they come, and along with the rest of America, we are rooting for you," Obama said.
In addition, Deputy White House Press Secretary Eric Schultz said that Obama also spoke to the former president over the phone in a much private matter.
Many others expressed their wishes for a soon, well and full recover for the 39th president of the US.
House Speaker John Boehner tweeted, "Wishing President Carter a full & speedy recovery as he undergoes treatment for cancer."
Also, Florida Rep. Debbie Wasserman Schultz, the chair of the Democratic National Committee, said, "Thinking about Pres. Carter, Rosalynn, and the whole family as he undergoes cancer treatment. Dems across the country are pulling for you."
Furthermore, former Florida Governor and current presidential candidate, Jeb Bush, wrote, "Sad to hear the news about President Carter. Will be praying for him and his family."
Finally, Tim Cook, Apple's CEO tweeted to Carter, "Our thoughts and prayers go out to President Jimmy Carter @CarterLibrary. We hope for his full recovery and return to his inspiring work."
Jimmy Carter, a recognized member of the Democrats, was elected for president in 1976 when he defeated president Gerald Ford, running as a candidate who promised truth in government in the wake of the Watergate scandal. He was then defeated by Ronald Reagan four years later. Carter served as the 39th President of the US. He was awarded with a Nobel Peace Prize in 2002 for his work with the Carter Center.
The Center is a nongovernmental, non-profit organization that he founded with his wife Rosalynn Carter. In partnership with Emory University, the organization's goal is to promote healthcare, democracy and work in order to advance human rights and alleviate human suffering. This is possible under the government of a Board Trustee that includes educators, business experts, former government officials and prestigious philanthropists. He has remained active in recent years, making public appearances at the center's headquarters in Atlanta and traveling overseas.
Source: CNN