Washington – Taxpayers from the US have spent thousands of dollars funding purchases of aborted children remains through two main federal agencies. Planned Parenthood Federation of America (PPFA), supposedly sell fetal tissue from different body parts from abortions to the National Institutes of Health (NIH) and the Food and Drug Administration (FDA).
Since July, millions of people around the world have been able to watch a series of videos that exposed the organization called Planned Parenthood's secret negotiations. In the footage several employees from the organization appeared to be explaining in a very graphic but casual way, their alleged sale of tissues and organs from aborted fetus. They were recorded by a hidden camera from members of the pro-life organization, The Center for Medical Progress.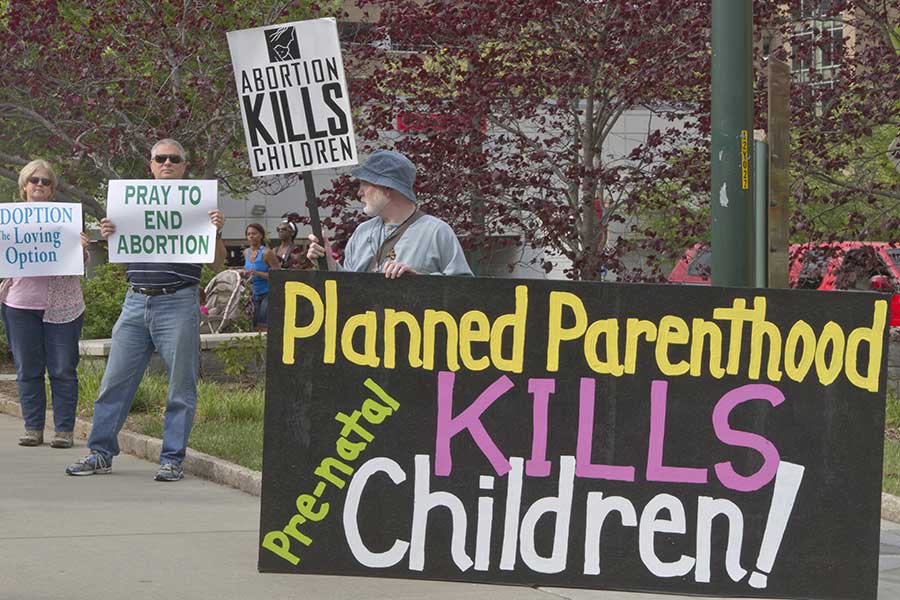 Planned Parenthood Federation of America (PPFA) is a non-profit organization that offers reproductive, maternal and child health services. PPFA is the largest US provider of these health services. Its services focus by 97%  on cervical and breast cancer monitoring, HIV screening and counseling, and 3% on abortion. According to official statistics, Planned Parenthood performs 300,000 abortions annually, from the 3 million people the organization serves.
Regarding to the videos exposed all over social media, Planned Parenthood has denied the accusations explaining that the tissues are not sold, but donated for further medical investigations.Cecile Richards PPFA CEO, called the videos an attempt "to entrap doctors," and said that, "Planned Parenthood does not at all profit from fetal tissue donation, which is an important element of health care research in this country."
Federal Agencies Implicated
It is currently unknown whether the Advanced Bioscience Resources (ABR), identified as a fetal supplier in the videos, has received any fetal tissues by the nation's biggest abortion provider, the PPFA. However, according to several sources, since 2009, the National Institutes of Health (NIH) and the Food and Drug Administration (FDA) have paid ABR $257,000 and $73,000 respectively. The specific amount of money that both organizations paid ABR for fetal tissues is still unclear, but in the case of NIH, it is already known that the tissues they obtained belonged to unborn children between 17 and 22 weeks old. This is relevant because there are bans in several states that determine that 20-weeks abortions are not permitted.
Commonly, NIH receives fetal tissues from scientific partnerships with external research centers, but they also acquire some other fetal tissues from "non profit" sellers such as ABR. According to a NIH fee report, ABR charged the organization $340 for a 17 to 22 week human fetal thymus; $340 for a 17 to 22 week fetal liver, $325 for a maternal blood test, and a fee of $120 for FedEx overnight shipping.
The exposure of Planned Parenthood supposedly harvesting fetal organs and tissues for profit, has raised calls for defund the abortion giant, and has also increased surveillance over the government's involvement in "fetal tissue obtainment".
In one of the footages, former medical director from Planned Parenthood Pacific Southwest, Katherine Sheehan, appears referring to ABR: "We have already a relationship with ABR. We've been using them for over 10 years, a really long time. They're doing the big collection for government-level collections," she declared.
In a second video, Planned Parenthood doctor Mary Gatter discusses the pricing of aborted baby body parts. She explained that prices for baby's liver, head or heart are negotiable. She also said that she could talk with some Planned Parenthood abortion practitioners to potentially alter the abortion procedure to kill the child in a way that would best preserve those body parts after the unborn infant is killed in the abortion.
Where does the Government stands?
Obama's administration has attempted to overshadow the scandal. However, they made very clear their opposition for defunding the abortion behemoth. Furthermore, Obama's Department of Health and Human Services continue to show public efforts for the fetal tissues and organs investigation, insisting that all that has occurred in the process is above board.
Health and Human Services spokesman Kevin Griffis said in a statement, "Voluntary donation of tissue for research has helped understand, treat and cure a number of conditions and diseases that affect millions of Americans, and it has enjoyed bipartisan support and the support of leading scientists and disease groups. We make clear to all our grantees and researchers the legal obligations they are under and we know of no violations of laws in connection with the research done at our agencies," in defense of the all the organizations involved.
Rules for research using fetal tissues have existed and remain unchanged for over 20 years, enduring through both Democrat and Republican governments.
Former President Reagan, issued a moratorium on funding studies using fetal tissues in 1988. Nevertheless, the ban was released by President Bill Clinton and stays the same to these days. In 1993, the Congress passed some restrictions regarding to fetal tissue research and prohibited any financial benefit from donated tissues or organs. They also stated that abortions must be performed only under what's best for the patient, not what's best for harvesting and preserving human fetal tissue in its best quality.
The PPFA was also caught on tape admitting the use of illegal abortion techniques, such as the federally prohibited partial-abortion procedure, for optimal organ and tissue harvesting, violating the 1993 NIH Revitalization Act.
Pro-life supporters have made several statements from this whole situation.
"Federal law states that it is unlawful to receive or donate 'fetal tissue' for 'valuable consideration' and that an abortion procedure may not be in any way altered for the purpose of obtaining the desired organs or tissue. The recent Planned Parenthood exposé videos seem to show that behind closed doors, Planned Parenthood technicians are indeed changing abortion procedures and haggling for the best price for each specimen," said Jamie Dangers, legislative assistant in the Family Research Council's Government Affairs Department.
In reference to the explanations that the government's agencies offer about fetal tissue researches success, Children of God for Life Executive Director Deb Vinnedge said, "I am so tired of people pointing out all the 'wonderful' medical advances, medicines, and vaccines, when in reality, it can and should be done morally. Why use aborted fetal tissue at all when it's completely unnecessary to do so? Zero reason, except money!"
Trump slides in
The resonating Republican Presidential Candidate, has made its own remarks about Planned Parenthood services. "Let's say there's two Planned Parenthoods in a way. You have it as an abortion clinic", Trump told Sean Hannity (Fox News) in an interview that aired Tuesday. "Now that's actually a fairly small part of what they do, but it's a brutal part, and I'm totally against it and I wouldn't do that. They also, however, service women.",
"We have to help women," Trump added. "We have to look at the positives."
Source: Politico