North Korea fired a ballistic missile from a submarine with the intention to provoke to the U.S. Security Department, and this time was succesful in doing so. The missile test is considered a clear violation of multiple international agreements and treaties by the United Nations. Other world leaders have already stood against North Korea's nuclear and ballistic weaponry testing despite the sanctions by the UN.
The projectile traveled 30 kilometers Saturday evening awakening dangerous alert in the occidental side of the world, according to the South Korean officials who reported the event. The projectile is much shorter than a typical submarine-launched ballistic missile, which usually has a range of at least 300 kilometers.
The leader Kim Jong-un personally supervised the test of a solid-fuel engine for an intercontinental ballistic missile (ICBM) and declared to the world that it was successful. These declarations generated mixed reactions from many agencies all over the world. Still, the results from the test remain to be confirmed, considering North Korea's supreme leader is under pressure to demonstrate his power.
According to KCNA news agency, Kim Jong Un said: "Dear comrades, now we can mount an ever more powerful nuclear warhead on a new intercontinental ballistic rocket and put the den of evil in the United States and all over the world within our strike range."
Reactions after North Korea's successful missile test
In response to Kim's declarations, U.S. Strategic Command, located in Nebraska said that its "systems detected and tracked what we assess was a North Korean submarine missile launch from the Sea of Japan." The Strategic Command advised that this missile "did not pose a threat to North America."
So, U.S. military forces "remain vigilant in the face of North Korean provocations and are fully committed to working closely with our Republic of Korea and Japanese allies to maintain security."
On the other hand, South Korean President Park Geun-hye ordered to activate a state of alert in order to "respond actively to reckless provocations by the North."
Also, Chinese President Xi Jinping and the U.S. President Barack Obama have a meeting scheduled to discuss North Korea's nuclear program next week. The increasing tension between North Korea and the UN has resulted on plenty of meetings across the globe amongst world leaders.
Kim Jong-un is decided to continue with the military experiments and warned his idea of creating a military offensive to cut down his 'imaginary' enemies. Even though the UN has introduced many sanctions to North Korea, much is the result of Kim Jong Un's leadership of his own country.
The U.S. Council is preparing a Statement condemning the firing of the submarine-launched ballistic missile considering it as a serious violation of council resolutions. They reiterate that North Korea should stop these experiments and respect the compromise acquired through the resolutions, comply fully all obligations and suspend all activities concerning ballistic missile program. Still, North Korea has proven to be relentless on both its weaponry testing and ignoring any resolution.
#NorthKorea has added limber holes to Gonae missile submarine sail where the top of SLBM launch tube is located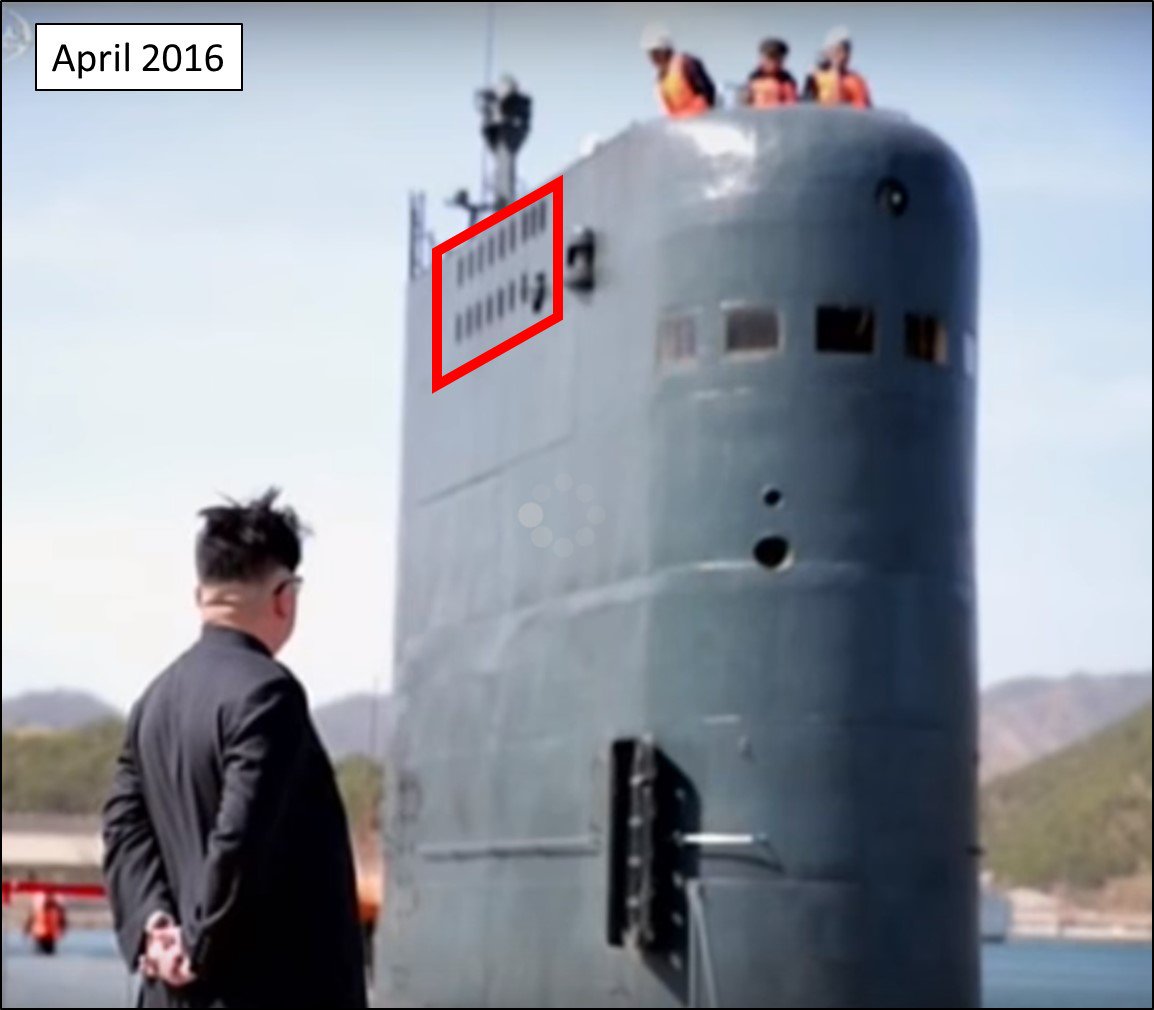 Source: Fox 17