Singer Miley Cyrus is dating Victoria's Secret Angel Stella Maxwell, according to Miley's friends they both are comfortable with each other.
According to a source; "They hold hands and hug and are very comfortable together. They're definitely together."
The couple has been dating for around two months according to reports.
Miley broke up with her boyfriend Patrick Schwarzenegger in March this year.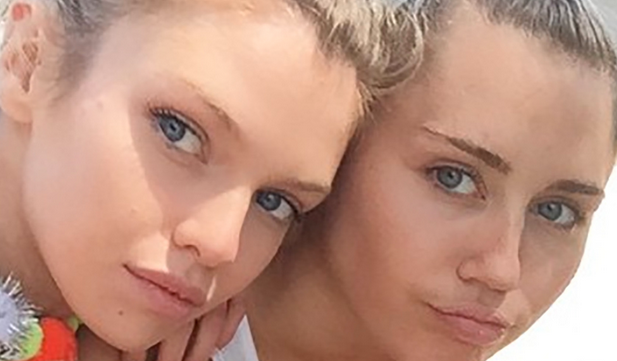 Miley and her girlfriend were spotted enjoying at the Southwest festival in Austin and also reports suggest they stayed in Las Vegas together.
Stella born in New Zealand now stays in Los Angeles. She revealed to V Magazine recently that she met Miley through her assistant Thomas, who had approached her for a photo shoot.
MEOW-TZ @stellamaxwell 😻😻😻
Stella said; "We met through (LGBT hookup site) Grindr… Nah, joking," We met through mutual friends via Instagram, which is where Cheyne contacted me about taking some photos.
"It's been a trip to hang out and see a little of their world. Felt very organic and right."