Authorities from the Florida Department of Agriculture and Consumer Services announced Saturday that a new batch of mosquitoes that tested positive for Zika is present in Miami Beach.
Intensified control measures against this new pool of infected animals, as well as information for locals and visitors about how to prevent the mosquito bite, are needed to avoid any possible outbreak of the Zika virus in Miami. This is the sixth time authorities found pools of mosquitoes that tested positive for Zika. In previous opportunities, samples of Aedes aegypti mosquitoes carried the virus in the same area of the city.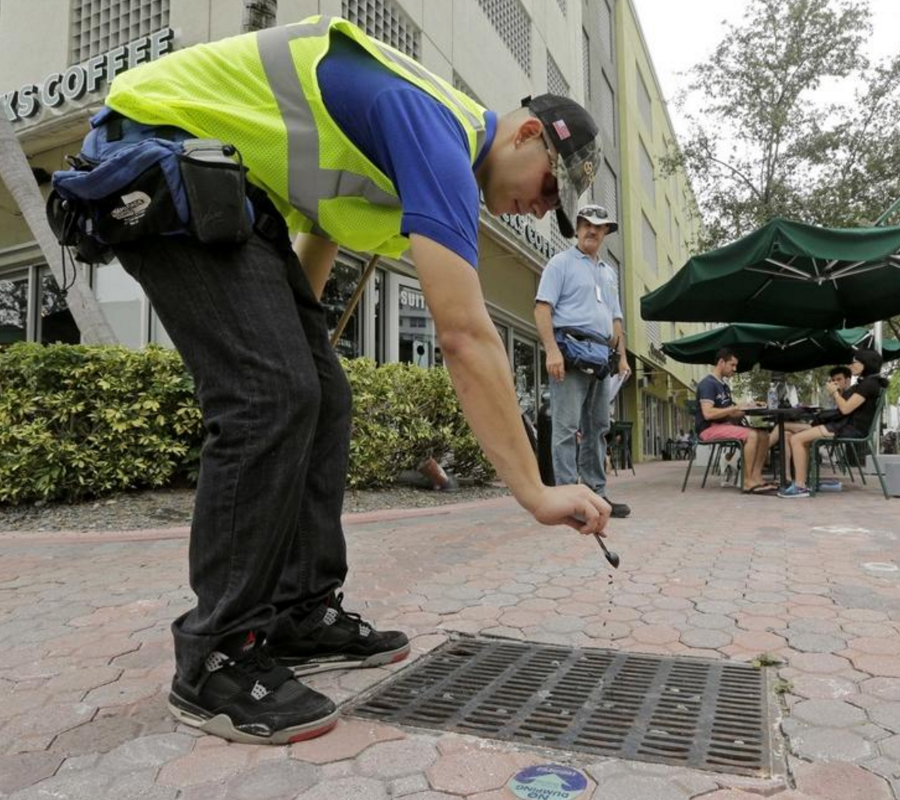 The pool of infected mosquitoes is small in comparison to the amount of mosquitoes present in the state. Representatives from the agency said that there are nearly 64,000 mosquitoes, of which 4,000 have been tested. In that sample, only six clouds of mosquitoes were positive for Zika.
This new batch was found in a trap at 575 W. 49th Street, near the La Gorce Golf Course, so authorities alerted people in the surrounding area to prevent mosquito bites with lotions or other alternative mechanisms to avoid the spread of the virus. The other five samples were found in September, all in the Miami Beach area.
Misinformation in the city
Miami Beach residents claimed that in previous opportunities authorities from the Florida's Department of Agriculture and Consumer Services had never told them the locations of the traps containing infected mosquitoes.
The Miami Herald, one of the most prominent representatives of local media in Miami, filed a lawsuit against Miami-Dade's authorities for not revealing the exact location of the sites affected with the pools.
Florida's Department of Agriculture and Consumer Services announced on September the statistics regarding the presence of mosquitoes in the area and in that moment, three out of 19 traps had pools of infected mosquitoes. However, only one exact location was revealed in that moment.
Miami-Dade authorities announced later the exact locations of the traps: 2378 Prairie Ave., 2000 Convention Center Dr, 1619 Meridian Ave., 1236 Drexel Ave., and 932 Lenox Ave. are Zika zones.
Zika cases in Florida
Almost 1,000 people in the U.S. contracted Zika this year. 800 infections were travel-related. The Centers for Disease Control and Prevention released some guidelines for people living or traveling to South Florida considering the risk of getting Zika. The latter has caused trouble in the area, especially in economic matters, given that the disease has impacted business activity.
"So many people are depending on jobs here – these retail businesses, the galleries, in the restaurants, so it's really important that we continue to come out here tonight. So Dine Out Wynwood night is a big deal. We've got to get these businesses back to work," Governor Rick Scott said.
Source: Miami Herald