The menstrual pain drug fenamate protects mice against Alzheimer's disease, reversing brain inflammation and memory loss.
The study, carried out by Dr. David Brough from The University of Manchester, was published in the journal Nature Communications. It revealed that mefenamic acid, a very common anti-inflammatory drug used for treating menstrual pain, had a promising effect when applied in rodent models. It is the first time a drug shows the capability of reducing the inflammatory symptoms of Alzheimer's, which contribute to the development of the disease.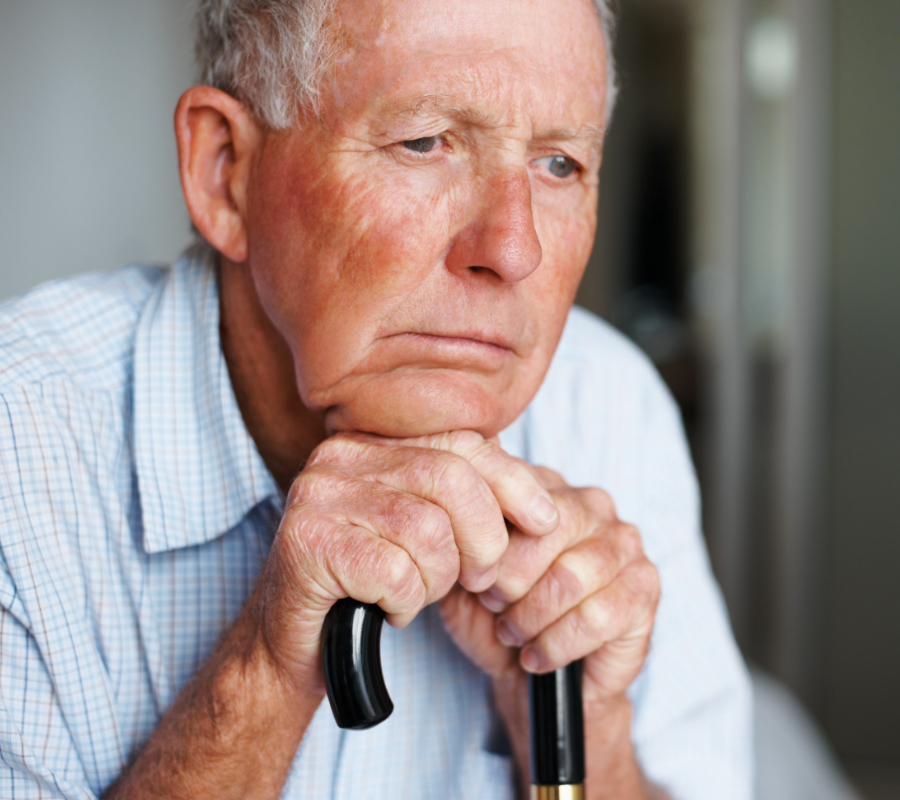 A major discovery in the fight against Alzheimer's
It was only recently when researchers found out that brain inflammation is a key component to understanding and trying to find a cure for Alzheimer's. Back in January, researchers concluded that to treat Alzheimer's, they would need to target brain inflammation instead of the amyloid plaques, which characterize Alzheimer's patients.
These plaques are a sticky toxic buildup that accumulates outside nerve cells. They can appear decades before the patient is diagnosed with the disease. Up until January, researchers were not able to find a successful treatment for Alzheimer's. They realized that they were not targeting the real cause of the problem.
The Medical Research Council alongside the Alzheimer's Society funded the study that resulted in a reduction of inflammation in the brains of mice. Researchers could eventually conduct human trials to finally find a cure for Alzheimer's disease, which is one of the most common types of dementia.
Reversing Alzheimer's symptoms in mice
Twenty transgenic mice that developed symptoms of Alzheimer's were used in the study. Half of them were administered mefenamic acid. The other half received the same treatment but with a placebo instead. The mice received daily injections of mefenamic acid or the placebo for 14 days.
The research concluded that inflammation dictates the progression of Alzheimer's disease and that the NLRP3-inflammasome is vital to this process, while the NLRP3-inflammasome was able to be inhibited with fenamate. Amyloid plaques were also determined to be an activator of the inflammasome.
It is the first time that researchers act upon the NLRP3 inflammatory pathway which causes damage to brain cells. Non-Steroidal Anti Inflammatory Drugs (NSAID) have elevated researcher's expectations. Developing a dedicated Alzheimer's drug based on mefenamic acid is now a very distinct possibility. Other common drugs classified as NSAID are aspirin and ibuprofen.
NSAIDs are known to cause adverse effects in people with irritable bowel syndrome and other gastrointestinal conditions. These drugs interact with diuretics and are known to cause hypocoagulability and hypertension.
"Because this drug is already available and the toxicity and pharmacokinetics of the drug is known, the time for it to reach patients should, in theory, be shorter than if we were developing completely new drugs," stated Dr. Brough.
A cure for a common and tragic disease
So far, very few new Alzheimer's disease therapies have been proven to be successful enough to be applied at a clinical level. Blocking the NLRP3-inflammasome by applying mefenamic acid in mice paves the way for developing treatment procedures for humans. Although there is yet no evidence that this procedure will also work for people, expectations are high.
Alzheimer's disease is not only related to memory loss. Its symptoms include language detriment, loss of problem-solving skills and other cognitive behaviors that are fundamental for a person to carry out daily activities. The disease is known to progress and affect more basic functions, such as swallowing, evacuating and walking.
Alzheimer is the most common type of dementia. The main method of diagnosis consists in finding accumulated fragments of beta-amyloid in the form of plaques. The plaques symbolize the eventual death of neurons. Researchers believe that the key to treating Alzheimer's is an early detection. Much of previous research efforts have focused on detecting the disease as soon as possible.
In 2011, new guidelines for diagnosing the disease were released. They suggested that Alzheimer's is able to be diagnosed way before episodes of memory loss become apparent. Conversely, according to the Alzheimer's Association, there is no simple test procedure to diagnose Alzheimer's. To do so, the patient's physician alongside a neurologist have to examine the person's family history and its psychiatric and behavioral changes, to then submit the patient to a series of physical and cognitive tests.
But determining that a common NSAID such as mefenamic acid is able to act upon one of the most severe and common diseases known to exist is very promising. "Until now, no drug has been available to target this pathway, so we are very excited by this result," commented Dr. Brough.
Source: EurekAlert