The Endocrine Society published a press release from a study called 'Dimethandrolone undecanoate shows promise as a male birth control pill' this March 18, 2018, in Chicago, Illinois. The study portrays a daily pill that can be safe when used correctly. The treatment would be monthly.
Just as the premise that surrounds the female birth control pill, this recent one would have a hormone response consistent with effective contraception – according to the researchers. The results the team obtained were presented at ENDO 2018, the Endocrine Society's 100th annual meeting in Chicago.
The pill is still in an experimental state. Its contraceptive component called Dimethandrolone undecanoate (DMAU) its thought to combine the activity of a male androgen hormone, such as testosterone, and a progestin, according to a professor of medicine at the University of Washington, Seattle, the study's senior investigator, Stephanie Page, M.D., Ph.D.
Achieving a contracepting effect
A total of 83 men participated in the experiment, aged between 18 to 50 years old. They were randomly assigned to either one of the three treatment groups or a control one. The groups were given different dosages of the DMAU, varying from 100 to 400 milligrams.
After finishing the 28-day treatment, the testosterone in the blood of the participants dropped to 13 nanograms per deciliter. According to CNN, men can be castrated when presenting 50 nanograms per deciliter of blood.
Dr. Seth Cohen, who was not involved in the study, an assistant professor of urology at New York University Langone Health, explained:
"Normal testosterone in a man is anywhere from 350 to 1,100 nanograms per deciliter, and they got these guys down to 13 nanograms per deciliter."
However, Dr. Cohen declared that as the sample was rather small for such great research, they need further studies to evaluate the potential side effects of the drug in the global population. He additionally claimed that nine participants had a decrease in their libido, and that it was not a small amount considering the number of participants.
Previous studies dealt with side effects, such as depression and acne, causing several participants to drop out of the experiment. However, the DMAU reduced those unwanted effects and, additionally, Dr. Cohen explained the team carefully observed the liver and did not find any concern. Still, as the study was conducted for only 28 days, long-term damage can't be confirmed or denied yet.
DMAU
The experimental medication was first described back in 2002 by the American agency that developed it: the Contraceptive Development Branch of the National Institute of Child Health and Human Development. It is still not approved for medical uses. The recent study will require further research to give a conclusive answer on long-term side effects.
The study showed that DMAU was linked to mild weight gain, between three and nine pounds, and slight decreases in levels of 'good cholesterol' (HDL cholesterol). It suppresses testosterone levels, therefore also estrogen levels.
DMAU was thought to produce effects of indicative potential liver toxicity when it was given orally to animals. However, the recent study did not have the same results, regarding liver and kidney functions.
A patent for the drug was filed in 1997 and granted in 1999. In 2003, it was awarded to the United States government. The first clinical studies addressing the use of the medication in men were published in 2014, which only gave a single dose, injected, to the participants.
Not a testosterone deficiency
Dr. Page declared that their participants showed a 'marked suppression' of levels of their testosterone, and two hormones that are required for sperm production – depicting consistency with effective contraception demonstrated in longer-term studies.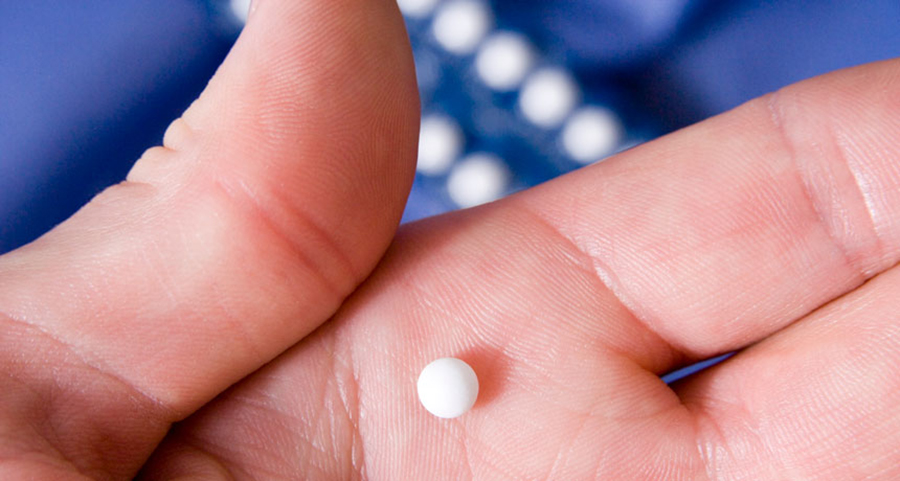 "Despite having low levels of circulating testosterone, very few subjects reported symptoms consistent with testosterone deficiency or excess," said Dr. Page.
Dr. Page is way beyond excited to continue the study, as the results seem promising to portray 'an unprecedented in the development of a prototype male pill.' She adds that further research will be required not only to confirm or deny possible long-term damage to the liver or a reduced libido, but also for evidence the production of sperm that could be blocked if the DMAU is taken daily.
The Endocrine Society has been working to support and care for the people with hormone-related conditions, and as the world's oldest and largest organization. In its 100th anniversary, it cheerfully congratulated its scientists devoted to helping patients in need, who develop more significant treatments for everyday situations that affect the global community.
Source: The Endocrine Society