New York – A worker from Rockland County has been diagnosed with Legionnaires' disease. This is the first case in the area outside New York City cluster in which more than 100 people are infected and 10 dead.
It remains unclear if the employee from Chorally Gas Tribune, was exposed to the bacteria called Legionella at the factory. But for precaution, the company's manager sent home all employees to avoid further infections. The Rockland County Health Department visited the factory last Friday and will continue to make more tests.
"Chromalloy is committed first and foremost to the health and safety of our employees and a safe work environment, and the communities in which we operate" a statement from the company said.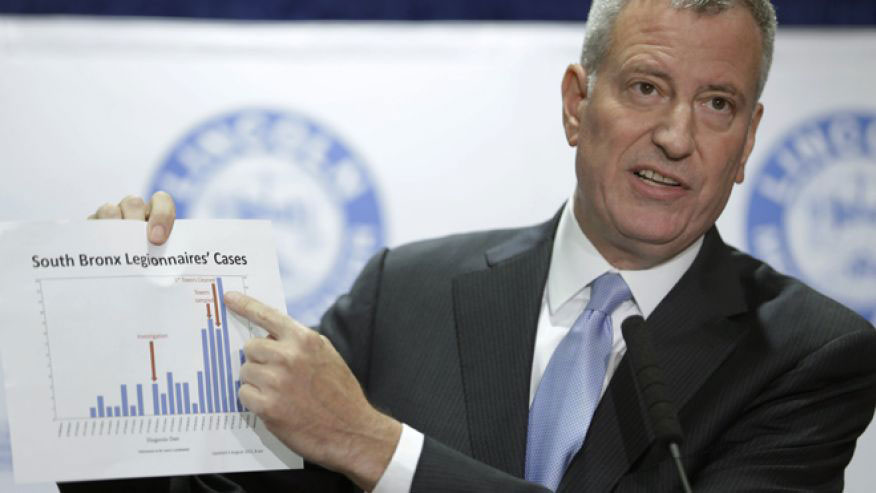 Additionally, New York City officials announced that there is one more case linked to the outbreak in the Bronx, delivering a total of 101 people reported since July 10. This is an increase of 55 cases since health authorities first spoke about the outbreak.
Legionnaires' disease is caused by exposure to the Legionella bacteria. Commonly, patients are exposed to it by inhaling contaminated aerosols from cooling towers, showers, hot tubs, drinking water, etc.
Health commissioner Mary Basset issued an emergency order requiring that all owners of cooling towers must disinfect them in a 14 day period. It includes all people who manage these towers in all of New York City, not only the Bronx.
Andrew Cuomo, current governor of New York, declared that the state has been and will continue to provide all testing necessary for the city.  It will also offer free testing to all private buildings in the Bronx.
The disease usually appears two-to-ten days after the exposure to the bacteria. Symptoms are very similar to pneumonia: shortness of breath, chills, chest pains and high fever. Patients also experience muscle aches, fatigue, loss of appetite and confusion. It can't be transmitted person-to-person and those at higher risk are cigarette smokers, elders, people with chronic inmune system and lung disease. Most cases can be treated successfully with antibiotics.
Source: NBC