As per a new police report published in 'In Touch Magazine', it has been revealed that American reality show personality Josh Duggar has engaged in multiple acts of sexual molestation against his sisters and a family friend.
The document also makes it clear that Josh was fifteen years old when he molested his five year old sister.
The reality star has reportedly committed seven acts of sexual molestation as per this new Police report.
The report has been accessed by 'In Touch' with the help of 'Right to Information' Act.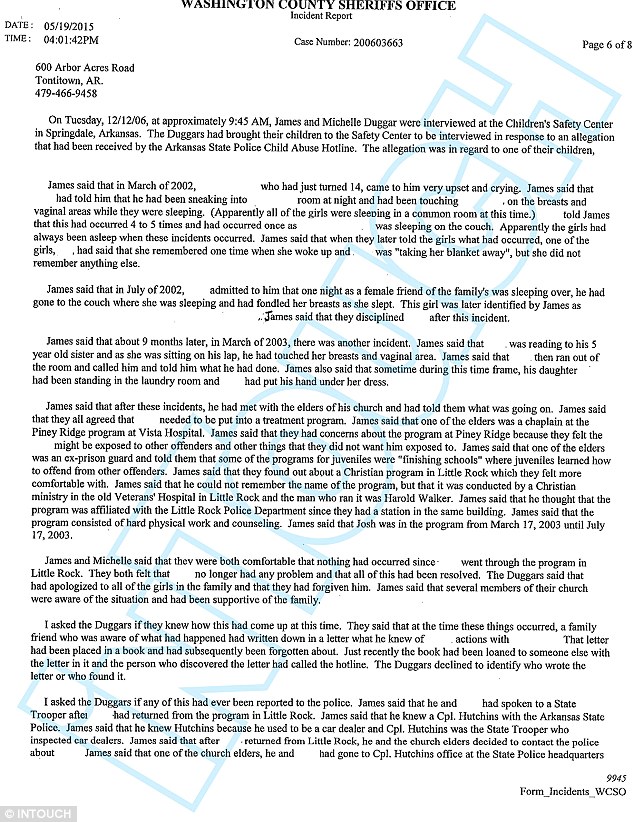 Washington County Sheriff's document also reveals that Josh Duggar's parents waited for more than sixteen months to report the incident to authorities.
In the meantime, the perverted sexual deeds of Josh got increased day by day. During that time, the Duggars did not seek the help of professionals to conduct counselling sessions for Josh or his victims.
As per the new report, the incident of sexual molestation happened on March 2002.
During that time, Josh was aged fifteen, and one night, he opened the door of their sister's sleeping room, and he touched the vaginal areas and breasts of his sisters.
The report clearly details that Josh went from sister to sister, as everybody were sleeping in the same room.
Several legal experts say that the parents of Josh Duggar could have faced six years in prison for their inaction if the statute of limitations is still live and is not expired.