A new video released by the Islamic State of Iraq and the Levant (ISIL) called on muslims to battle against the "treacherous" President Recep Tayyip Erdogan of Turkey and to "conquer Istanbul". The footage was labeled 'A Message to Turkey', in which the extremist militant group criticized the president of Turkey for being a "traitor" due to the opening of two air bases to a US coalition carrying out air raids against the Islamic State.
The video begins with a gray-bearded militant speaking in fluent Turkish. While reciting verses of the Quran, the man said than on behalf of Abu Bakr al-Baghdadi, ISIS's leader called by his followers 'commander of the faithful,' "All believers should conquer Istanbul that the treacherous Erdogan is trying, day and night, to give to the crusaders."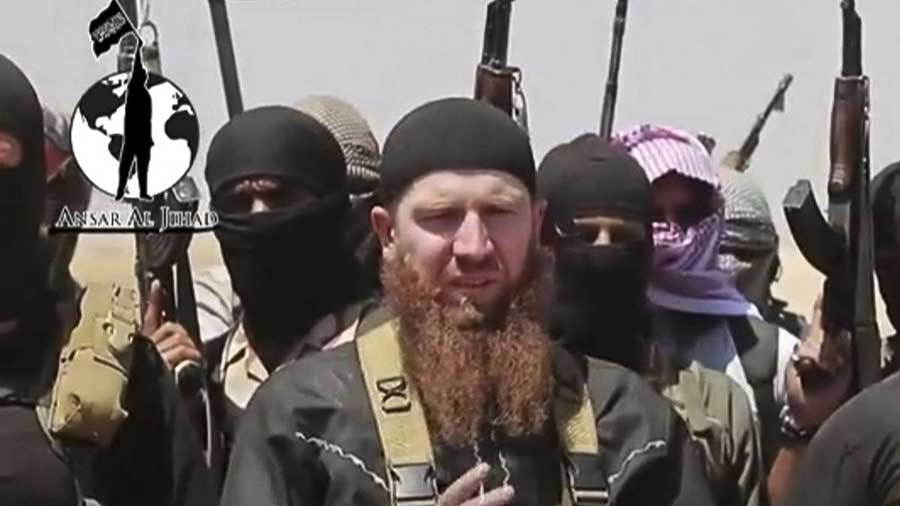 The man making the call for war on the latest video from the terrorist group, apparently joined ISIL in 2014. He introduced himself as ISIL press officer Abu Mosa in a Vice News documentary on ISIL published in August last year. During the late footage, the militant carried a Kalashnikov rifle resting in between his arms at all times.
Abu Mosa then called the people of Turkey to "rise up and fight" against the unfaithful and crusaders who deceive people into becoming their slaves. The ISIL militant also demanded to the people to repent from the sins that caused the Turkish to be governed by tights – idolaters of false gods – referring to the President and associates. He also calls on muslims to abstain from democracy, secularism, man-made laws and all idolaters of false gods.
In July, the Islamic State was blamed for a suicide bombing in Suruc, a Turkish border town. The event left around 33 deaths. This allowed the United States to use the Incirlik Air Base, which is strategically located near the Syrian border.
The United States and Turkey are still wrapping up details of Turkey's recently announced participation in the air campaign against the ISIS in Syria. It represents a major milestone for the US and Turkey partnership, as it provides a more effective and efficient center for the coalition's operations against ISIS.
Moreover, the US and allies launched 26 air strikes last Tuesday against ISIS militants in Syria and Iraq. In Syria, 8 air strikes hit near Al Hasaka, Aleppo and Ar Raqqah, hitting tactical units and fighting positions, among other targets. In Iraq, 18 air strikes targeted the militant group and its operations near eight cities.
Source: Todays Zaman