Google Inc. (NASDAQ: GOOG) has taken a big or rather important decision of pulling down the Revenge Porn from search results. A recent blog post appeared on Google's Public Policy Blog expressed company thoughts on the matter.
"Our philosophy has always been that Search should reflect the whole web. But revenge porn images are intensely personal and emotionally damaging, and serve only to degrade the victims—predominantly women," said Amit Singhal, SVP, Google Search.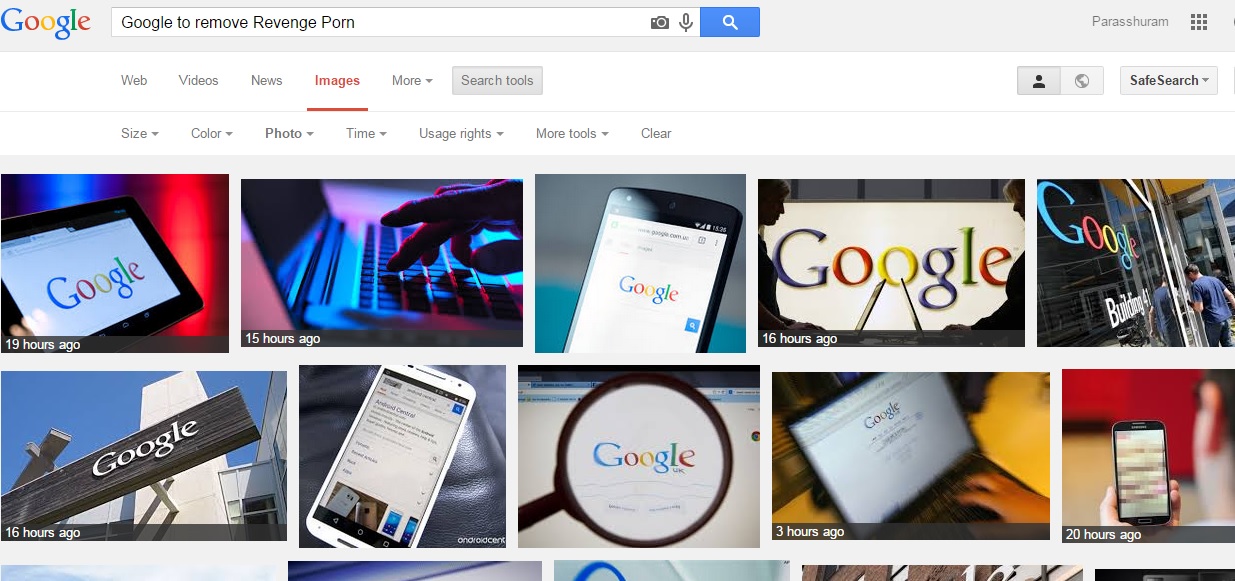 A sexually explicit content uploaded on the Internet without the subject's assent will no more appear in Google search. The company will soon be accepting the requests where victims can demand revenge porn results uprooted.
With the announcement of revenge porn's extinction, Google also said that it accepts user requests regarding the information removal of bank account numbers and signatures from search results.
"This is a narrow and limited policy, similar to how we treat removal requests for other highly sensitive personal information, such as bank account numbers and signatures, that may surface in our search results," Singhal added.
Google has reportedly obliged a legitimate user requests to expel data from its search results, with the exception of in Europe where the "right to be forgotten" law allows individual to delete the URLs retrieved at the time of searching for his / her name.
Meanwhile, companies such as Twitter and Facebook have additionally as of late made changes to their policies particularly to handle this sort of Internet badgering.