A new study suggests that prenatal fever during the second trimester increases the risk of autism spectrum disorder in children.
Apparently, children whose mothers suffer from at least one episode of fever in their second trimester of pregnancy are 40 percent more likely to develop an autism spectrum disorder. Additional fever episodes may increase the risk further, although the "absolute risk" is low, according to researchers.
A small lead into what causes autism
The study was held in Norway but led by the Columbia University's Mailman School of Public Health in New York City. Citing previous studies, researchers could associate autism spectrum disorders (ASD) with prenatal infections. They concluded that the mother's weakened immune system might have something to do with an increased risk of the child having autism.
The most common conditions associated with feverish episodes during the first three months were neural tube defects, congenital heart defects, and oral clefts. The authors saw that pregnant mothers who suffer from fever during that first period are between 1.5 and three times more likely to pass these defects to their baby.
The focus of the latest study was to analyze the implications of suffering from fever during the second trimester of pregnancy. Researchers proposed that a fever in that period should reflect more subtle effects on the baby, mostly on brain structure.
A previous study determined that a fever lasting for seven days or more during pregnancy leads to a 1.6 higher risk for the baby suffering ASD, and the risk was lower for mothers taking antipyretics such as acetaminophen and ibuprofen.
To study how prenatal fever during the second trimester associated with ASD incidence, researchers received data from the Norwegian Mother and Child Cohort Study, which included information from 95,754 children born between 1999 and 2009. They excluded children from multiple births and those that had a birth weight lower than 2.5 kilograms. Nearly 600 children had autism spectrum disorder.
The data used detailed whether the mother had taken antipyretics at some point when having the fever and the exact time frame of the condition's diagnosis
Results associated prenatal fever with a higher risk of the child suffering from ASD. Apparently, the effects were worse for the second trimester of pregnancy, but they presented themselves similar to the effects seen in the first trimester. The risk could drop by taking acetaminophen.
"Fever is a response to a wide range of infections, and it is common during pregnancy. The absolute risk is low. The vast majority of women who get an infection with fever, even flu, are not going to end up having a child with autism. There is something in the mother's immune response that may increase the risk for the infant. But it's not in every mother. We don't think this is a pathway for autism. We don't think it's the only way autism is triggered in children," stated Dr. Mady Hornig, who led the study from New York City.
Researchers highlight the size of the study, which leaves little room for doubt even if they did not go deep into each mother's health background.
They still don't know what causes autism
Oddly enough, the team could not draw an association between ASD incidence and symptoms of infection in specific organs. They suggest that further studies should take place to understand how fever caused by infections may lead to a higher risk of the child having ASD.
To this day, experts are not quite sure regarding what causes autism spectrum disorder. There are plenty of potential originating factors, but genes could have a significant role in how the condition affects children. For example, in families where there is an autistic person, there is a 5 percent probability of there being another autistic child, which is way higher than the rest of the population.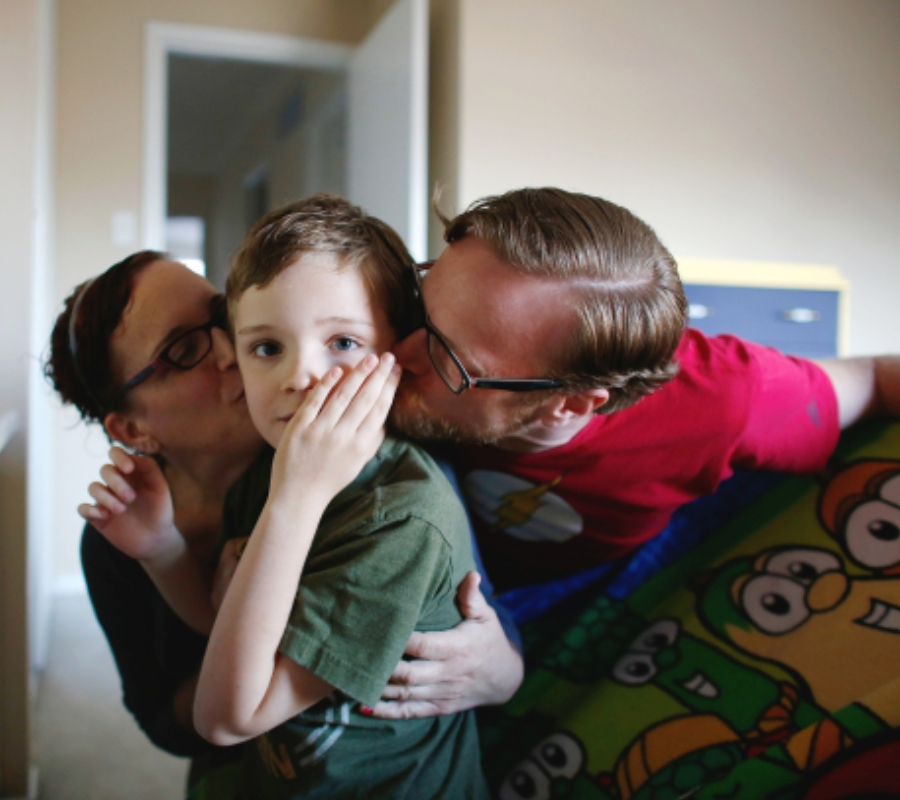 "Our findings support the hypothesis that fever and associated immune disturbances are implicated in a subset of ASD cases. We have not addressed microbial causes of maternal fever and immune activation. Accordingly, future work should focus on identifying and preventing prenatal infections and inflammatory responses that may contribute to ASD pathogenesis," researchers wrote in the report.
Currently, there is controversy concerning the use of vaccines and their association with autism, particularly the measles-mumps-rubella (MMR) vaccine, which previously came with thimerosal, a mercury-based preservative. The compound is no longer present in vaccines, even though no study has been capable of associating it with an increased incidence of ASD.
Environmental factors could also play a role in autism incidence. Some researchers believe that pesticides and other toxins could increase the risk of autism being present; nevertheless, there is no consensus regarding what is the exact cause of autism spectrum disorders.
Source: Nature