São Paulo, Brazil – Scientists from Brazil discovered in a very painful way, two species of frogs able to inject toxic venom into their potential predators. Carlos Jared, a researcher from Instituto Butantan, was collecting frogs in Goytacazes National Reserve when one of them jabbed its spine into his hand.
Jared and co-authors wrote in the research, published in the journal Current Biology, that the sting caused "intense pain radiating up the arm, lasting about five hours". The event led researchers to the conclusion that there was something odd about the behavior of the Corythomantis greeningi, also called Greening's frog, that attacked Jared.
Many frogs are known to possess poisonous skin secretions. However, this is the first frog specie that apart from being venomous, it is able to inject the poison into another animal. In fact, the poison of this frog is twice as powerful as the deadly venom of the Brazilian pit viper.
It all turned out that Jared was actually very lucky. The team soon found that a similar frog specie, Aparasphenodon brunoi also called Bruno's casque-headed frog, can inject a venom that is 25 times more powerful than the pit viper poison. The experts calculated that just one gram of the frog's venom could kill over 300,000 mice and around 80 humans.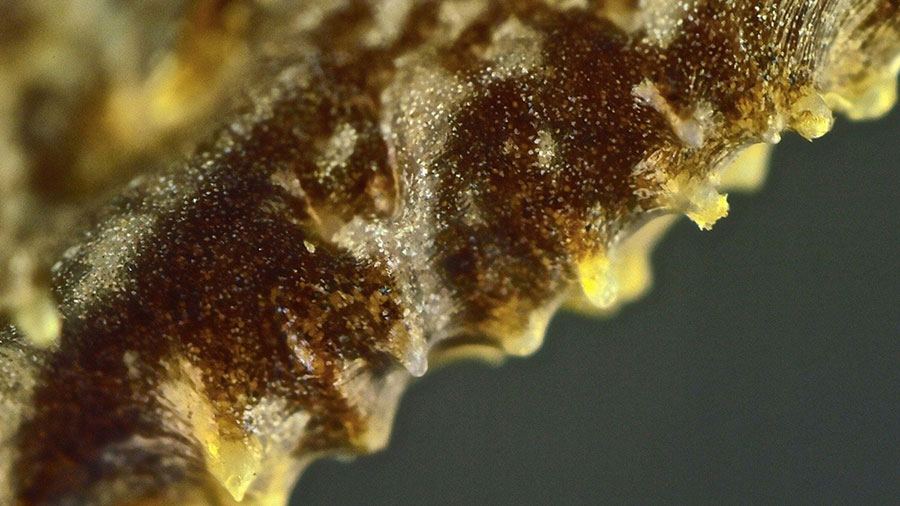 Nevertheless, the A. brunoi specie has smaller spines than the C. greening, so it is unlikely for it to inject that much poison at a time.
Neither frog is a newly discovered specie, but too little is known about them. What scientists do know is that both frogs deliver the venom in the same way: "when restrained by hand they release a sticky secretion and flex the head, jabbing and rubbing the spines into the hand" researchers wrote. They also found that in order to maximize their ability, they can move their heads in ways other frogs can't.
Source: Current Biology