Dallas – Thursday, July 7 is seen as one of the deadliest days for law enforcement since five police officers got shot and killed, while other six  officers resulted injured. In response to the recent incidents of police brutality this week, there was a Black Lives Matter protest that took place in Dallas in commemoration of the lives lost and as an effort to seek answers from authorities.
The protest was overshadowed by a sniper that had opened fire on 12 people, most of whom were police officers. To put an end to the killing spree, early Friday morning, police used a 'bomb robot'  that killed the gunman who was identified as Micah Xavier Johnson, 25, who is a former Army reservist who served in Afghanistan.
The suspect reportedly bantered with police while showing no signs of nervousness. Also, federal officials claim the attack was planned. Three people have been taken into custody for being potential accomplices in the shootings. However, Johnson reported having the need to act alone.
Politicians speak on Dallas shootings
Numerous politicians have reached out to the media, expressing their hurt about Thursday's events. Donald Trump offered his prayers to the families of the officers and made reference to the racially-profiled killings in Louisiana and Minnesota as "senseless" and "tragic".
Candidate Hillary Clinton tweeted a message to the deceased officers' colleagues and families showing gratitude for their "sacred duty to protect peaceful protesters". Texas Governor Greg Abbott also offered his condolences and placed emphasis on the need for Americans to unite.
The Dallas dining community rises to the occasion https://t.co/zA7UdWoEat #DallasPoliceShootings pic.twitter.com/LCJFK3tgph

— Leslie Brenner (@lesbren) July 8, 2016
Gunman's motives
Johnson reportedly claimed he wanted to kill white people, especially the white police. The shooter had expressed his anger about the killings that had happened during the week where innocent black men were gunned down by members of law enforcement.
Since his identification, there has been lengthy information reported on Johnson and his activities on social media. He was described as a Black nationalist whose liked pages relating to Elijah Mohammed and black-oriented groups such as The New Black Panther Party, and the African American Defense League are wrongfully being portrayed as early warning signs by media.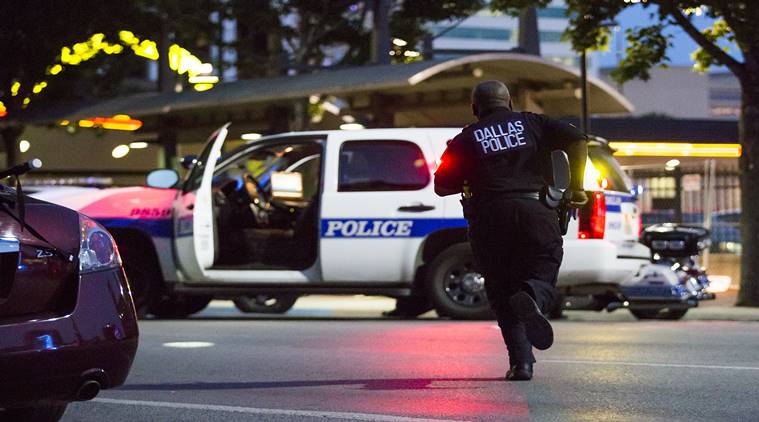 Going from politicians to law enforcement officers, are all sharing their sorrow, disappointment, and disgust about the unfortunate incident that affected police officers and civilians alike on Thursday. Simultaneously, all the commotion that the killings have brought about have taken away from the point of the protest, which was to have questions answered concerning the police-involved killings targeting innocent black men that took place this week.
Although the multiple murders of Dallas police was a tragic occurrence, the five police officers killed do not compare to the number of black lives lost at the hands of representatives of the law who chose to abuse their uniform and their power as they targeted innocent African-Americans.
I am so scared. pic.twitter.com/jw88QnKGXG

— Allison (@allisongriz) July 8, 2016
It is not to say that there should be a body-count competition between police and African-Americans, at the same time it is important for US officials to consider that the unity among Americans of which Texas Governor spoke is not and has not been felt by all of the nation's citizens. Thus, US leaders urgently need to address adequately the problematic social issues that are anything but new to the country.
Source: New York Times