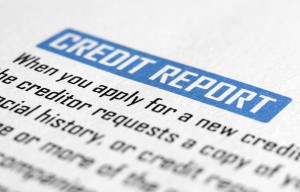 The three largest credit-reporting businesses agree on Monday to make it easier to fix errors on their credit reports. The credit-reporting companies will provide insurers with 180 days to pay all medical claims prior to listing them as unpaid, according to a settlement made with the government that was announced on Monday.
These changes were designed to address a widespread concern about information that is incorrect compiled by Experian Information Solution, TransUnion and Equifax, which produce the credit reports for close to 200 million be in the U.S.
A study in 2013 by the Federal Trade Commission uncovered that about 1 in every 20 consumers had substantial errors on their personal credit reports.
Government officials as well as consumer watchdogs complained about a lack of accuracy in the reporting of information and the difficulties consumers have in getting the errors corrected.
Credit reports affect whether someone obtains a college loan, credit card, rents a home or apartment, buys a car and in certain cases even whether a person receives a job, said Eric Schneiderman the Attorney General of New York who was the negotiator of the settlement.
The largest reporting companies in the nation have the responsibility of investigating as well as correcting the errors on the credit reports of consumers, added the New York AG.
His office started investigating the three companies during 2012 and found very quickly that the system they had for resolving the complaints of consumers was fundamentally full of flaws.
The companies have agreed to make major changes in their reporting and will implement those changes nationwide over the upcoming months.
Under this agreement, the companies must use trained employees who will review the complaints about credit report errors, If a bank or other type of creditor says the information for the consumer is correct, the reporting agency must assign one employee to investigate the dispute.
Prior to the settlement the credit reporting company simply took the lender's word in making the determination of whether the complaint by the consumer was valid, said Schneiderman.