New York – Stephen Colbert announced his lineup of guests for his first week as host of "The Late Show" on CBS. The show that will go live on Letterman's previous slot will premier September 8 with an interesting mix of celebrities, politicians, musical guests, and more.
The network released the guest list on Monday.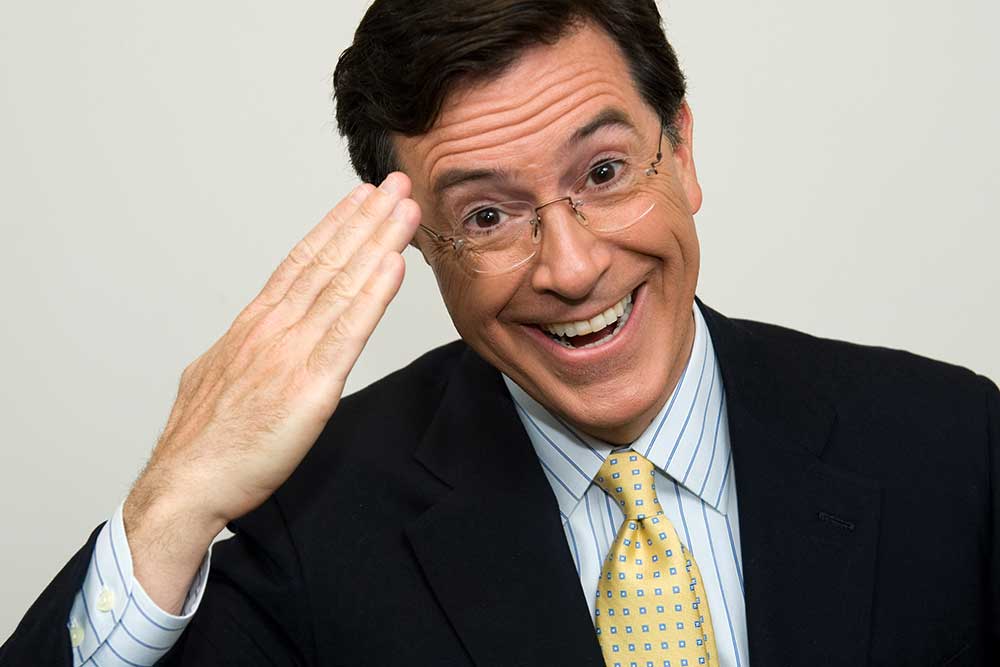 On the premiere, Colbert will have as guests actor George Clooney, Republican presidential candidate Jeb Bush, and musical performance by Jon Batiste and Stay Human with special guests.
On September 9, actress Scarlett Johansson and SpaceX and Tesla Motors CEO Elon Musk will appear on the show, with a performance by Kendrick Lamar.
The guest list for September 10 is Uber CEO Travis Kalanick with musical guest Toby Keith.
Finally, on September 11, comedian Amy Schumer and best selling author Stephen King, will attend the show, with a musical performance by Troubled Waters.
Source: CBS