Minneapolis – Walter Palmer, the American dentist responsible for the killing of Cecil, the beloved lion of Zimbabwe, returned to his work as a dentist in Minneapolis, on Tuesday, after weeks of being hidden from the public eye.
At about 7:00 am, Walter Palmer, 55, entered his clinic in Bloomington -a dental practice he had to shut down in July, due to the protests generated after he was identified as the hunter who killed a rare 'black-maned lion'. A staff member met him on the sidewalk and escorted him through a throng of reporters.
There have been many violent reactions to what he did. However, the dentist keeps arguing that his hunting practices were legal. In an interview given to the Associated Press, Palmer stated that the hunt was legal and, by the time his team was doing it, no one had realized that the target was this 13-year-old rare lion.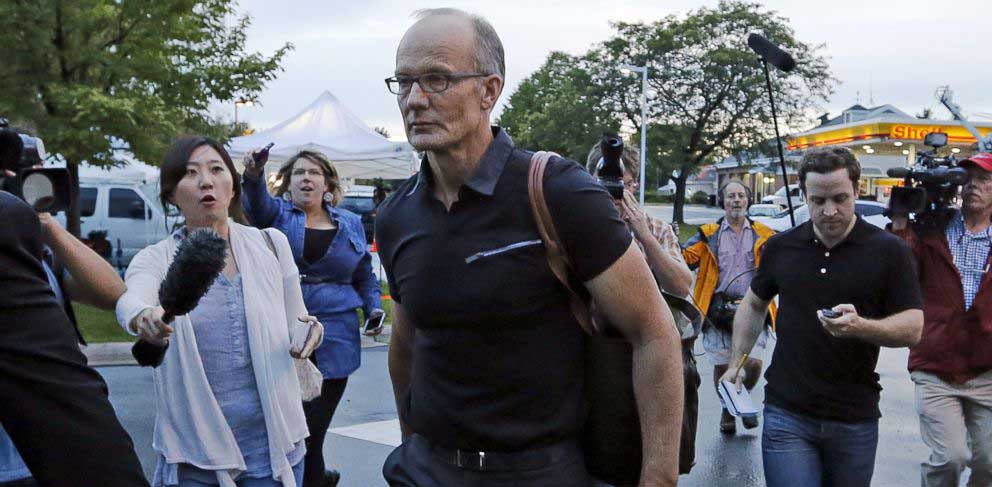 Up to now, Palmer has not faced any charges despite the fact that it has been a month since Zimbabwean officials announced that police would process paperwork to extradite Palmer for participating in the hunt.
"I hired several professionals and they secured all proper permits… To my knowledge, everything about this trip was legal and properly handled and conducted," said Palmer, in a statement to the Guardian.
Two other men are being prosecuted as well. One of them has been identified as Honest Ndlovu, and was accused – by Zimbabwean prosecutors – of allowing an illegal hunt on his land, which is near the Hwange National Park. Apparently there has not been any progress in the case, since Ndlovu was able to pay a $200 bail and the trial has been postponed to September 18th.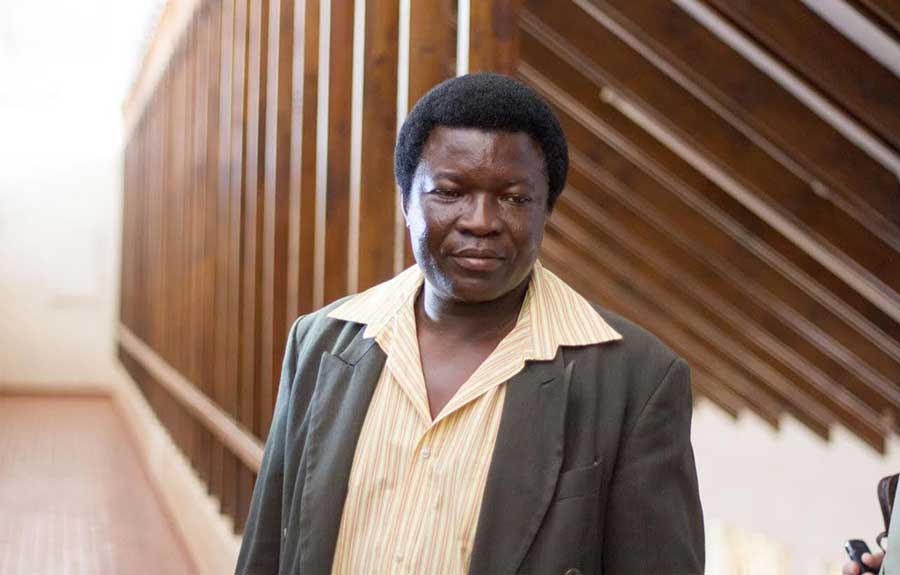 The protests
Palmer has been under the global spotlight since he was officially declared as the hunter of Cecil the lion. Animal lovers, including politicians and celebrities, sparked outrage for his actions through social media. His vacation house in Florida was vandalized and his clinic became the site of offensive messages.
Messages as "From now on, donate your money to endangered animals instead. Apparently you have plenty" and "Justice for Cecil #extradition" were written on the entry door of the building where the dental practice is located.
Some protesters had joined Palmer in his first day of work too. Cathy Pierce yelled "Extradite Palmer" as the dentist entered the building. Veronique Lamb, a tourist from Brussels, also waited for him to make him notice that his actions have consequences.
"He did something really bad and he really knows it," Lamb said. "Hopefully this has opened the eyes of people to this horrible business. It's very sad."
In the spite of that, Stephanie Michaelis, a woman who lives near the clinic, came to the building to argue with the protesters saying that Cecil's death has been overblown. Michaelis believes that humanity should be more concerned on the debate of abortion or other threats to human life.
Who was Cecil?
Cecil was the name given to a male Southwest African lion living in the Hwange National Park in Matabeleland North, Zimbabwe. Not only did he was a major attraction at the park, but he was also one of the characters studied by scientists from Wildlife Conservation Research Unit of the University of Oxford.
He was identified by his black-fringed mane and a GPS tracking collar. His movements have been followed since 2008.
Cecil had become so popular because he allowed people to get very close to him. He was also one of the few lions that had survived to hunting. Of the 62 lions studied during the survey, 34 has died and 24 of them had been killed as a result of hunting practices.
Source: Reuters