Timothy Cunningham, a 35-year-old worker of the Centers for Disease Control and Prevention, disappeared back on February 12. His body, after two months, was found on March 3, in the Chattahoochee River in northwest Atlanta, according to the police spokesman Carlos Campos.
Authorities explained that the epidemiologist likely drowned and that no signs of foul play were found in the remains of the body. Fulton County Chief Medical Examiner, Dr. Jan Gorniak said that the preliminary cause of death is drowning. However, the manner in which it happened has not been determined.
Dental records helped to achieve a positive ID of the remains, according to Dr. Gorniak. The investigation is expected to conclude soon unless new information comes to daylight. However, the final report is already awaited.
Confusing since the beginning
When Mr. Cunningham disappeared, it was a shock to all of his relatives and close ones, since he was a caring man who had excelled at his job many times and was about to get a promotion. Authorities were confused about the whole situation from the very start, considering the personal belongings of the missing man were all in his house – including his keys, cell phone, credit and cards, and any other form of identification.
The family of Timmy was confused because he would never leave for so long without warning. He was the owner of a beloved dog – a Tibetan spaniel, Bo. If he was preparing to leave for a considerable amount of time, he would ask for help to take care of his pet.
The CDC decided to make a statement in which they explained that Mr. Cunningham had been warned that he was not getting the promotion, to what he responded later that he was feeling ill and needed to go home. He was never seen alive again after that.
Co-workers told the police that he was "obviously disappointed" in the morning he disappeared. He called his mom at 9 am, who did not answer, and he did not leave a message. Her father had also explained that they had exchanged some texts the days before the disappearance, and that he was feeling worried that something was going on with his son. The couple offered a $10,000 for any evidence that led them back to his son.
Swimming in dark water
Timothy Cunningham's house is nearby the river in which he was found, and him, also known to be a jogger, was seen wearing his favorite jogging shoes. According to Maj. Michael O'Connor, Cunningham was also an enthusiastic collector of crystals, and three were found in his pockets.
However, Mr. O'Connor explains that they probably will never be able to tell how he got into the river, considering the condition of the body is "consistent" with Timothy having been in the river since he first disappeared. Additionally, he claimed that they didn't find signs of trauma on his body.
A spokesman for the Atlanta Fire Department, Sargent Cortez Stafford, claimed they had searched the entire area of the river, including the part in which the body was found during February 23. However, at that time, there were no signs of his body.
"It was very difficult terrain, very difficult to access the location of where Mr. Cunningham was found. It was in a remote area that's not easily accessible by walking trails, by vehicle or by people just being around there. The body was found along the riverbank, stuck in a lot of mud as well," Sargent Cortez Stafford said.
Mr. Stafford explained that he could not tell if the body had been in the area when it was examined back on February 23, or if it had moved in there later. He stated that there is no way to tell due to the natural flow of the river.
Closure for the family
During the difficult time that this period of two months represented for the Cunningham family, they were called four times because a body had been found. Each time, they felt a "heart-wrenching agony" when they found out it was not their son.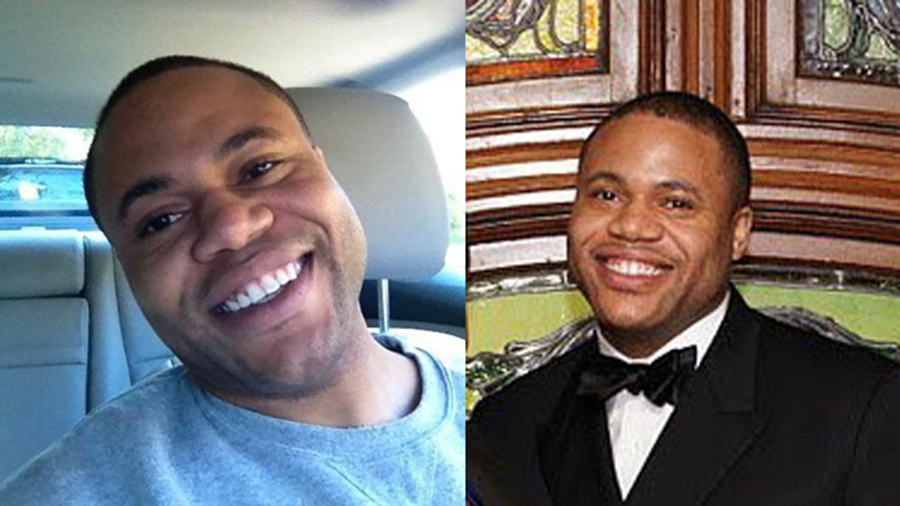 "It takes you to a place that the light is not shining in, I won't call it a dark place, but they are lows. This is extremely hard," Timothy's father, Terrel Cunningham expressed.
The CDC could only make a public statement saying:
"Cunningham also deployed for numerous public health emergency responses, including Superstorm Sandy, Ebola, and Zika. He served in multiple leadership roles with the Atlanta Commissioned Officers Association. Tim's impact will be felt not only through his significant contributions to CDC's mission, but also through his influence on the lives of his colleagues and friends. We extend our condolences to his family and loved ones during this difficult time."
Source: CNN