A new report by the Centers for Disease Control and Prevention claims that the number of prescriptions written by health-care providers dropped between 2012 and 2015.
The new report, published Thursday on the CDC website, noted prescriptions for highly addictive painkillers such as oxycodone declined 13.1 percent over the three-year period studied by the federal health agency, marking a decrease from 81.2 per 100 people to 70.6.
CDC acting director Anne Schuchat shared her enthusiasm about the first national decline in opioid prescriptions that the CDC has reported ever since the nationwide opioid crisis began in the late 1990s.
CDC report warned that while opioid prescription rates dropped, the crisis is still ongoing
Schuchat noted that the prescription rate is still triple the number it was in 1999, and over four times what it is in some European nations. She warned that even while prescription rates were reduced, enough opioids were ordered in 2015 to keep every American medicated day-long for three weeks.
"It looks a little bit better, but you really have to put that in context," said Schuchat during an interview, according to The Washington Post. "We're still seeing too many people get too much for too long."
Overprescribing of legal opioids has fueled the addiction crisis, but some addicts usually move to cheaper or stronger drugs, particularly if they run into difficulty obtaining more prescription opioids. Over the last few years, the overdose death rate from illegal drugs, such as fentanyl and heroin, has risen faster than the rate of overdoses from medical narcotics.
Schuchat explained that this means the decline in prescription drugs could trigger fewer first-time addictions in the future. She believes that the new improvement should be looked "as prevention," and that the fewer people they get started, the fewer they get addicted to opioids.
Gary Mendell, a former hotel executive and founder of the anti-drug advocacy group Shatterproof, said that there is an improvement being made, as he cited that 80 percent of opioid abusers first become addicted to prescription narcotics, instead of street drugs. However, he noted the reduction is not even close to what could occur in the United States.
Mendell suggests that prescribing practices should be measured and responded to in real time, and he added that the CDC process of collecting information from states and counties is cumbersome and inefficient.
"Can you imagine being on a conference call with a company and they announce data that's two years old?" he told The Washington Post. "There's a simple saying in business. What doesn't get measured doesn't get done."
More than 2 million people are addicted to opioids in the United States
The opioid crisis has affected people nationwide, with prescription opioids alone killing over 180,000 people from 2000 to 2015. According to the CDC, overdoses, abuse, and dependence on medical narcotics has created an annual "economic burden" estimated at about $78.5 billion.
In 2015, more than 33,000 people died of overdoses that involved an opioid, including over 15,000 who had taken a prescription narcotic, said the CDC. Almost 13,000 people died because of heroin overdoses.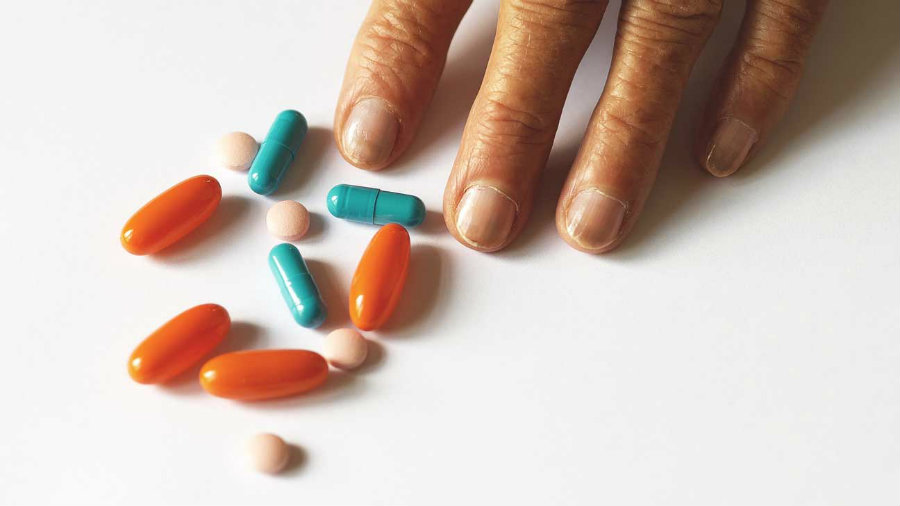 The government estimates that more than 2 million people are addicted to opioids in the U.S. Just in 2014 alone, about 1.27 million emergency-room visits or inpatient hospital stays for opioid-related health problems were reported, said another government agency in June.
There are other indications that opioid prescriptions have been dropping for the last two years. Last year, some private-sector data collectors reported prescription declines consistent with the new data reported by the CDC. Customers of health insurer Cigna, for example, consumed almost 12 percent fewer opioids in 2016, according to Will Lopez, senior medical director at Cigna Behavioral Health.
Schuchat: 'Clinicians may not know what the right amount of prescribing is'
The CDC report also found disparities in prescriptions of opioids in counties around the nation. For instance, health care providers in some counties in parts of Appalachia, the Southwest and New England prescribed the equivalent of 958 to 5,543 milligrams of morphine per capita two years ago. In other counties, however, doctors prescribed zero to 454 milligrams in the same year.
The report noted that opioids are more heavily prescribed in small towns, in counties with larger white populations and also in places where unemployment rates and Medicaid enrollment are higher.  Researchers added that opioids are more heavily prescribed in counties where arthritis and diabetes rates are greater than average.
"That suggests to me that clinicians may not know what the right amount of prescribing is," said Schuchat, according to The Washington Post. "They may be prescribing based on custom and tradition and what they were taught [in medical school]."
In recent years, medical and public health authorities have been urging health care providers to reduce the number of pills, the dose and the duration of the prescriptions they give, a complete U-turn from 15 years ago, when a nationwide movement urged clinicians to more aggressively treat their patients' pain, often with opioids.
Source: The Washington Post