Managing personal finances used to entail sitting down with a pencil and paper, paying bills and balancing checkbooks. But people are increasingly turning to their mobile devices to help them stay on track financially, conduct transactions and more. In fact, one study found that four out of 10 smartphone users conduct finance-related activities through their mobile devices. This means there's plenty of opportunity for great finance apps to monetize these actions, provided they can build up a base of loyal users.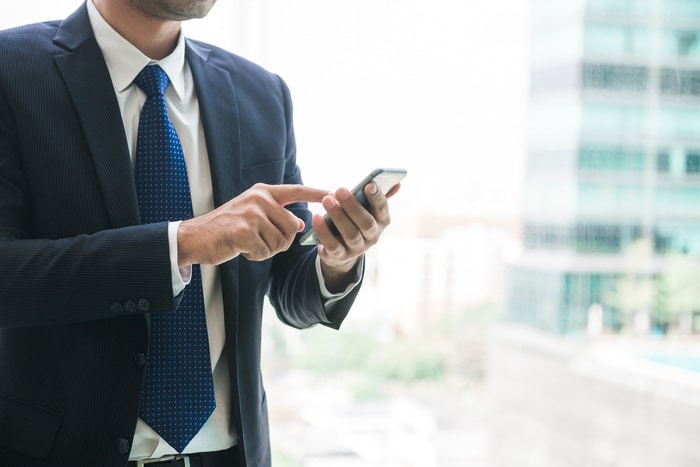 As with any app, acquiring and retaining users is a matter of first understanding your audience—who they are and what they're seeking from a finance app. Only then can you determine which marketing messages will resonate, which in-app features are most important and what kind of updates will encourage them to stay engaged with your app over time.
Consider these four target audiences for your finance app.
Millennial Consumers
As one machine intelligence platform writes on Medium: "Ninety-two million millennials will soon be in what Goldman Sachs calls their 'prime spending years.' In aggregate, they command $1.3 trillion in annual spending. They have a deep antipathy to traditional financial institutions."
Translation: If your finance app isn't effectively targeting millennials, you're missing out on a huge opportunity to connect with users who are seeking tech-driven solutions to managing their money.
Millennial app users don't yet have a lifetime of budgeting and investing experience under their belts. So, one potential app user acquisition strategy is to emphasize your app's understandability and ease of use. For example, you could serve smartphone users within this age bracket personalized ads urging them to install your app for a free introductory walk-through on how to create their first formal budget or make smart investments.
"Busy Bees" with a Budget
For some people, the issue isn't knowing how to budget, but rather barely having the time to do so. Assume many mobile users are running around all day—working, completing errands, socializing, traveling, etc. This group can benefit from a financial app that doubles as a productivity app by helping them set goals, providing quick updates and get organized.
When you're marketing toward these so-called busy bees, emphasize your app's simplicity and time-saving capabilities. The more your app seems like a "set it and (almost) forget it," the more likely these people will be to give it a try. Then your app has the opportunity to become integral to their busy lifestyles so they'll continue to engage.
Business-Minded Users
Personal finance is challenging, but professional finance is even more demanding. A certain subset of mobile users utilizes apps to keep track of work-related expenditures and investments.
Here are some aspects of a finance app business-minded users, in particular, will deem important:
– Security: How will your app keep their financial information safe from data breaches?
– Advanced features: Does your app have the enterprise-grade features for capabilities beyond personal finance alone?
– Customizability: Can users configure settings to receive the timely alerts and updates they need to conduct business?
An acquisition campaign for a business user would look much different than one for a recent college graduate just learning to invest. This illustrates the importance of targeting appropriately up front to attract the right kinds of engaged users; there's no "one size fits all" approach to marketing a finance app.
Savvy Shopaholics
More and more people are turning to mobile financial transactions via payment apps. If your app has the capability to help users make mobile payments, you'll want to emphasize convenience. This quality will appeal to users who are prone to buying things online.
Only when you understand various target audiences for your finance app can you market in an effective, personalized manner to drive post-install engagement.