A 21-year-old bodybuilder from Latrobe, Pennsylvania, named Kyler Baughman died almost on Christmas Eve. On December 28, five days after he arrived his home from college, the young man who once dreamed of becoming a trainer, passed away due to influenza complications.
As the family told to WPXI, they noticed that he wasn't his usual self after he got home. They first believed he was commonly sick, so they didn't think they had to worry about anything. Unfortunately, the flu got worse and led him to die in the UPMC Presbyterian in Pittsburgh.
His mother, Beverly Baughman, at first believed that he only needed to rest because he had the flu. She said that he was going to be "alright." However, he started feeling sicker and getting worse. Every day he began to cough and sweat more due to the high fever he got.
In a moment, his family decided to take him to a nearby hospital in western Pennsylvania. However, his situation was so critical that they had to move him to the center where he died.
The mother informed that the cause of that was an "organ failure due to septic shock caused by influenza." He only arrived at home for holidays with a "snotty nose."
"We saw him the 23rd for our family Christmas get-together and we noticed he wasn't feeling well," Beverly Baughman told the news station.
He went right back to work after Christmas. According to his social media accounts, he worked at a local furniture store where he had to move furniture. Additionally, he worked as an unloader at Walmart.
Unfortunately, he was not strong enough to complete his assignments.
As Olivia Marcanio, her fiancée said, he merely "laid down and went about his day." But that was the day he "was coughing" and said his chest "hurt." She concluded that Kyler had a "mild cough."
Days have passed after the terrible news. But according to his mother, she still doesn't believe his son is forever gone.
The flu gets better in 'less than two weeks'
The Centers for Disease Control and Prevention and the World Health Organization recently announced that the number of deaths linked to influenza has risen since a few decades. The previous amount stated an estimated between 250,000 to 500,000. However, that increased to 650,000 people.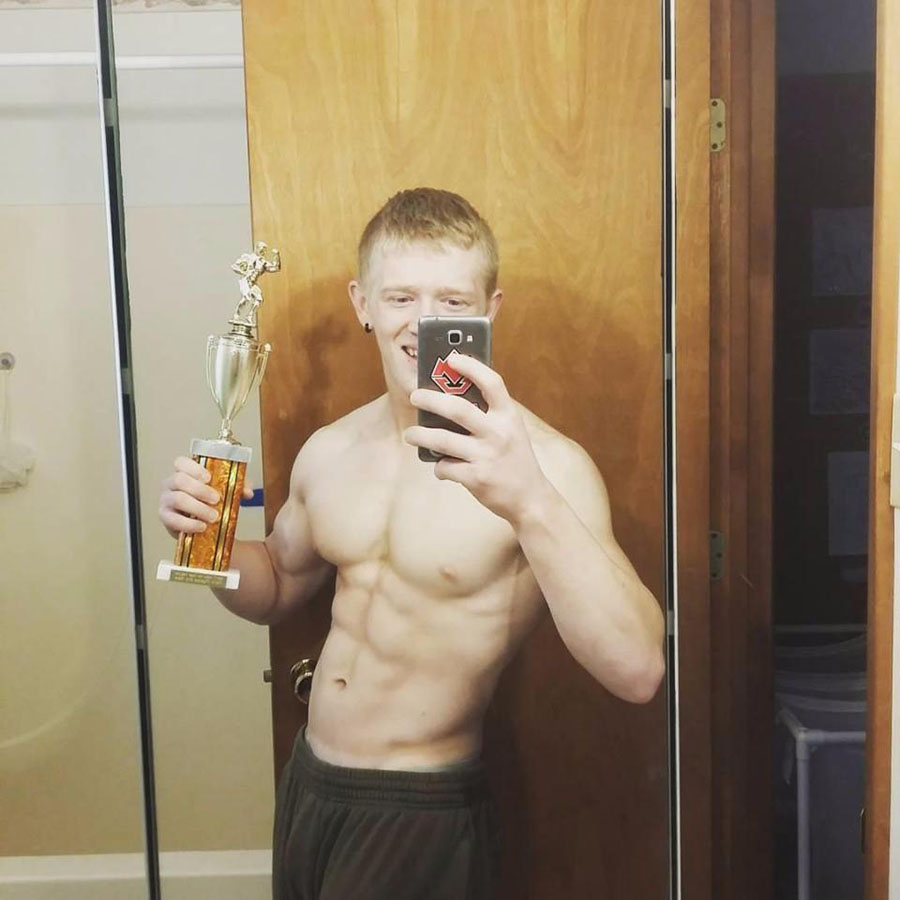 "These figures indicate the high burden of influenza and its substantial social and economic cost to the world," the executive director of WHO's Health Emergencies Programme, Peter Salama, said last month. "They highlight the importance of influenza prevention for seasonal epidemics, as well as preparedness for pandemics."
However, the CDC also agreed that the most of cases of influenza get better in "several days to less than two weeks." The complications are sinus and more infections, just like pneumonia and other organ failures.
"Try and know your body. Don't let things go," Kyler Baughman's father, Todd, told WPXI through tears. "Whenever you have a fever for multiple days, don't let it go, get it taken care of."
Baughman's family believe Kyler didn't get a flu shot this year.
Source: WPXI