Today is World Autism Awareness day. This year to commemorate this date, the Autism Speak Foundation is exhorting the world to "light it up blue." Therefore, the most famous landmarks around the world will have blue lights today to promote autism awareness.
Internationally, the World Autism Day commemoration is set on April 2 since 2007. It was adopted as a way to improve human rights especially regarding people with autism. The idea is to promote acceptance, awareness, research and increase funding for treatment.
"We need to do a much better job when it comes to services and support for children and adults with autism. We need meaningful resources and help for individuals and families. Don't just talk about doing something to help. Reach out to families that need help", said Wendy Fournier, who is the president of the National Autism Association.
'Light it up Blue' for autism
Ten years ago, the United Nations adopted resolution 62/139 to set April 2 as the "World Autism Awareness Day." It was proposed by the United Nations representative from Qatar, Her Highness Sheikha Moraz Bint Nasser Al-Missned. All Member States unanimously supported the resolution. The idea is to improve UN initiatives towards autistic people and to promote research and awareness around the world.
This year, the campaign is 'Light it up blue.' Therefore people can support the initiative by dressing in blue clothes or wearing blue ribbons. As well, the most important landmarks around the world are joining the effort with blue lights.
From the Empire State Building to the Eiffel Tower, everything is going to be blue tonight. The idea is to highlight this date since not a lot of people know that April 2 was established as the World Autism Day. It is important for people to know what autism is all about, and how to treat individuals who have it.
Autism Speak 
This year's initiative has been promoted by Autism Speak, which is a non-governmental organization established in 2005 in the United States. It encourages autism research, and it carries out a wide range of activities with the aim of getting families, governments and the society involved with autism. Its founder, Bob Wright, vice chairman of General Electric, started this project because his grandson, Christian, was diagnosed with autism. It has been supported by different prominent figures, including Yoko Ono.
On April 2, 2008, which was the first anniversary of the commemoration, the UN made various events related to autism at its headquarters in New York, alongside Autism Speaks and other organizations such as the World Health Organization (WHO).
The group has tried to eliminate the negative stigma associated with autism in society to have a better understanding of this disorder. The "Light it Up Blue" has been one of the largest campaigns organized by this NGO.
"We must increase understanding and acceptance of people with autism and their families, said C.J Volpe, a spokesman in Autism Speaks. "Children and adults with autism might have unique strengths and abilities that help them excel in school or a workplace, but they might also have significant challenges with social interaction… serious co-occurring conditions, highly restricted interest and, in some cases, repetitive behaviors or sensory sensitivities".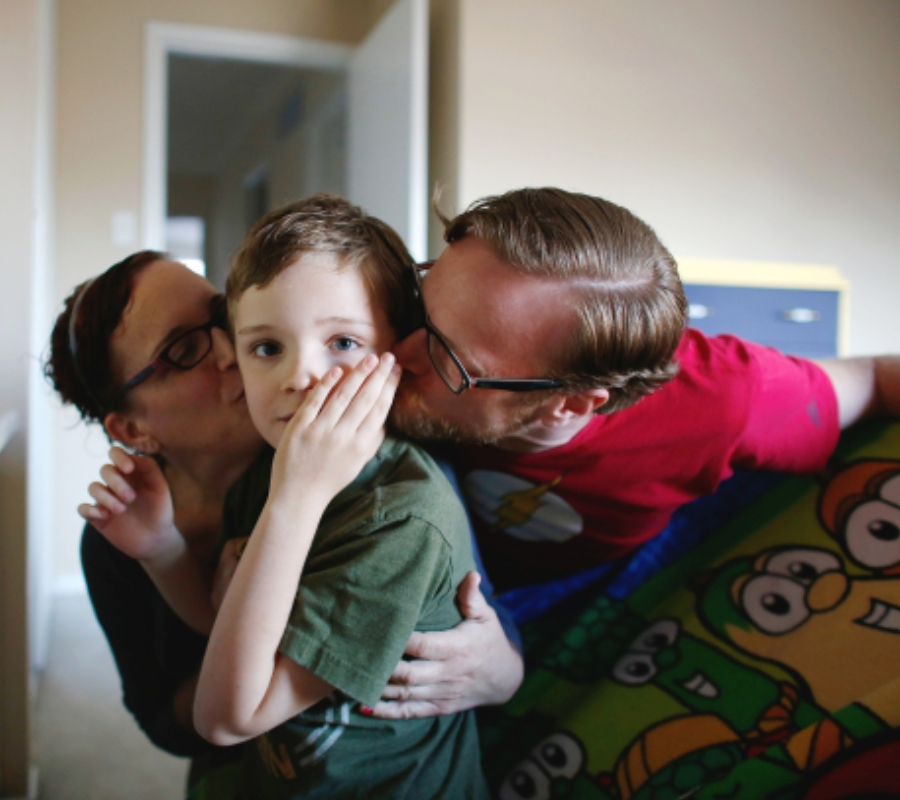 The White House is going blue for the First time
The White House is also joining this initiative by turning blue lights on. The reason behind this move might be the longtime friendship between Donald Trump, and Autism Speaks founder, Bob Wright. In fact, Wright was very supportive towards Trump during his presidential campaign, tweeting that Trump was the best choice for Republicans and Americans.
However, Trump has repeated in different occasions misconceptions about autism causations.  Trump has shown he believes in autism conspiracy theories. One of his donations went to Generation Rescue, which is an anti-vaccine organization that was created by Wright's daughter.
Accepting autistic people
The most important thing to remember is that autism is not a disease but a condition. However, autistic people, even if they might require individual support, are people like anybody else. Sometimes it is hard for people to understand autism if they don't have an autistic person in their closest circles.
The goal is for people to accept autistic population in the society. Acceptance means that they should be received or admitted in social groups. This also means society should take autistic people into consideration for they should be given the opportunity to speak and the opportunity of being listened to.
They should have access to schools, universities, proper healthcare and decent job opportunities. Therefore, though the world is blue today for autism, it is important to understand that being aware of autism goes beyond blue lightbulbs or blue ribbons. Every person who has been diagnosed with autism should receive respect and should be treated with dignity.
Source: Forbes