Practically one of the most expected awards of the year in the music industry, and seen by millions all around the world, the 2018 Grammy were held on Sunday at the Madison Square Garden, in New York City.
The 60th Annual Grammy Awards provoked a series of different reactions in the spectators, and some of them were not good. Principally because the artists who won the most on last night were American singer-songwriter, choreographer and producer Bruno Mars, followed by the American rapper and songwriter Kendrick Lamar.
However, no woman other than Alessia Cara won a major prize, when artists like Lady Gaga, Kesha, Lorde, and SZA were also nominated for several awards.
Mars dominated the R&B categories. Meanwhile, Lamar inclined more to the Rap categories thanks to his album Damn.
It was a rough battle between both of them. But at the end, Mars won more prizes than Lamar – including album of the year, with 24K Magic.
There were a total of 86 awards, but female artists only got 17 of them.
Cara, on the one hand, won Best New Artist of the year.
This imbalance created a considerable impact inside and outside the ceremony, very marked by the #MeToo and #TimesUp movement – both campaigns to collect funds for women who have been assaulted in different industries.
To fight sexual harassment and inequality, many artists arrived the gala wearing a white rose. This, to support those two movements.
The returning of Kesha – female pop singer and dancer who had to stay away from the music due to severe abusive problems she had with his former producer, Dr. Luke – caused a commotion among the public. She gave a powerful performance of her single Praying and addressed it to other women who have been victims of similar situations.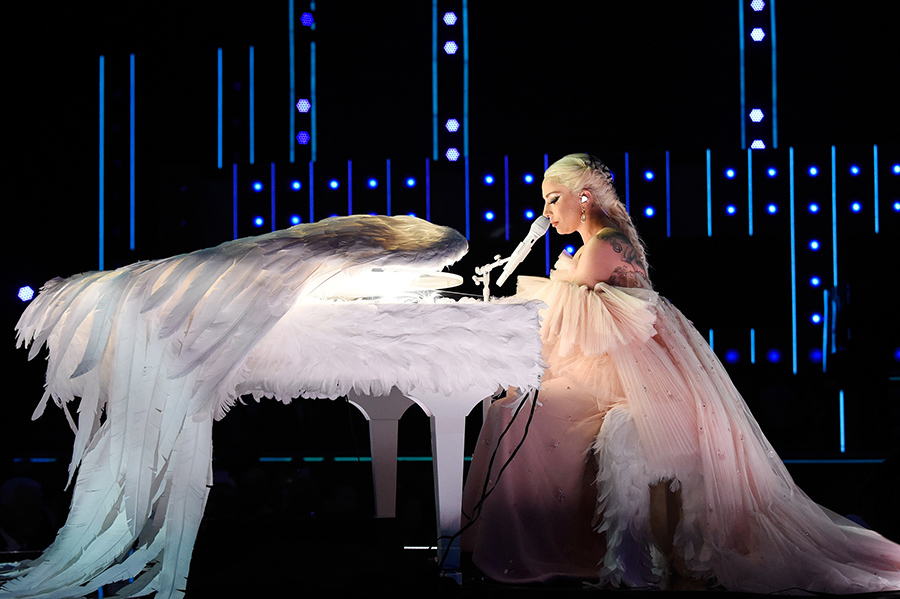 Kesha was also joined at the back by an all-star choir, where Cyndi Lauper and Camila Cabello sang as well. They wore white to symbolize the white rose campaign.
"We come in peace but we mean business. To those who would dare try to silence us, we offer two words: Time's Up," said R&B star Janelle Monae when introducing Kesha's performance. "We say Time's Up for pay inequality, discrimination or harassment of any kind, and the abuse of power. Let's work together, women and men, as a united music industry committed to creating more safe work environments, equal pay, and access for all women."
Principal Grammy prizes
Album of the year: Bruno Mars – 24K Magic
Record of the year: Bruno Mars – 24K Magic
Song of the year: Bruno Mars – That's What I Like
Best new artist: Alessia Cara
Best pop album: Ed Sheeran – ÷ (Divide)
Best rock album: The War On Drugs – A Deeper Understanding
Best R&B album: Bruno Mars – 24k Magic
Best rap album: Kendrick Lamar – Damn
Source: BBC