A Dog's Purpose just released its first trailer for the upcoming movie based on the 2010 bestselling The dog's inner voice is played by Josh Gad, who also played Frozen's snowman. Directed by Lasse Hallström, the movie every pup lover will certainly enjoy features Dennis Quaid, Britt Robertson, and Luke Kirby. Hallström is the director behind Dear John and The Cider House Rules.
The trailer reveals many spoilers but still makes people want to watch it. Moviegoers will get the chance to learn from the dog as he goes through his many lives trying to find the reason why he is there. Dogs are no stranger to the big screen given the massive success of Bethoven's franchise from the 90s.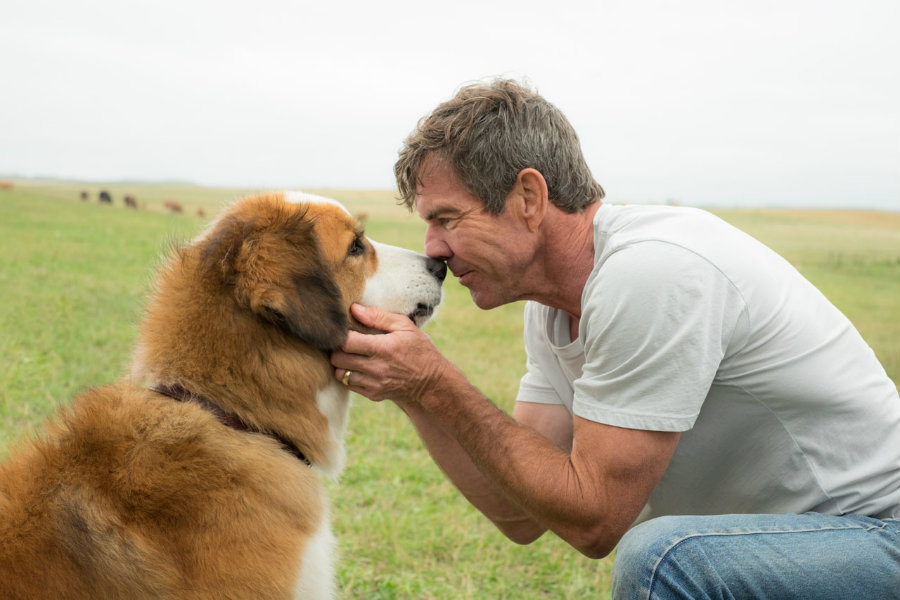 In the past few years there's been also stories like Marley and Me, which narrates the heartbreaking story of a 'caotic' dog who earns the love of a growing family. Hachiko on the other hand, is a film based on a tale of a dog who waited everyday for his owner to return from work at a bus station.
In the upcoming film titled 'A Dog's Purpose,' Josh Gad starts narrating the story of a dog named Bailey and his owner Ethan as the boy grows up. Spectators then learn that Bailey dies and shortly after he reincarnates into another dog, and so on. Notably, dog's lives are considerably shorter than human's live span, making the decision to represent several dogs a reasonable one.
Bailey is seen as he lives with different people and does his best to help them go through their complicated lives. Bailey ponders questions related to whether people and dogs come to the world for a reason and makes jokes about the food that tastes much better when it is in the trash.
The movie, although funny at some points, seems to be an insighful take on dog's perspective on life. The approach from the director Lasse Hallström is surely an interesting one for any pet lover, or in this case, dog lover.
At the end of Bailey's journey and after he has learned many lessons, he reunites with Ethan in a very touching way. Ethan is a mature man now and has an encounter with a dog that surprisingly has so much of his old buddy inside him.
So yes, moviegoers will have to watch the death of several dogs in a row and that will bring tears for sure, but the film promises to teach a very powerful lesson and it seems to have a happy ending. What the trailer below and think about reading the book to have a better idea of what to expect from the movie.
Source: Entertainment Weekly