SpaceX recently suffered the explosion of its Falcon 9 rocket on the launch pad and even though they hope to launch again in November, the chances are not looking good for the company.
SpaceX's CEO and creator Elon Musk, informed the public that after the incident on September 1 they had to look and evaluate the cause of the explosion but hoped to launch another rocket in November, however, experts are not that sure about it. The space company is one of the biggest in the industry, and its products have been categorized as the best and cheapest in the market.
Recovering from an explosion
In June 2015, the company suffered the explosion of its first Falcon 9 rocket on the launch pad, and it took the space group almost a year to recover from that lost and to make changes to their rocket.
A similar incident recently occurred with the new Falcon 9 explosion before being launched into space; the company has claimed that the cause of the incident remains unknown and have even asked the public to help with more "videos and photos that could help provide more evidence."
"We're anticipating being down for about three months," said Gwynne Shotwell the company's chief offer and president in a press conference, "Getting back to flight in the November timeframe."
The company is yet to inform the economic damage the explosion caused. However, the Christian Science Monitor reports that the Israeli communication satellite that was being launched was worth around $200 million.
Many science and space experts have claimed that the recovery period is larger than three months, alleging that the company will need to take more time before entering the launch pad again.
Reuters reports that the CEO of United Launch Alliance, Tony Bruno, said that the recovery period tends to take from 9 to 12 months in new testing and technology. But SpaceX is known for recovering fast and having more advanced technology than the United Launch company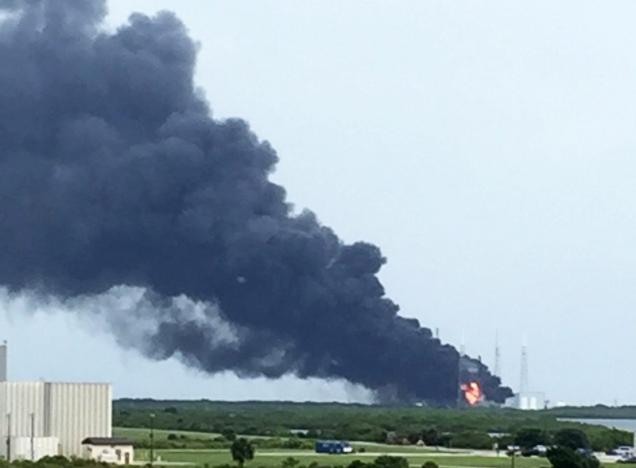 The primary focus of the space business right now is focusing on what made the rocket explode and the time that takes will be the time that the company takes to enter the launch pad again, according to popular science.
"If a turbo pump in the rocket engine fails, it could take months or years to recover from a failure like that. It's not the same as something simple like a leaking valve," said Paulo Lozano, who is an MIT space researcher to Popular Science.
However, the time is determined by the company's efforts of understanding the mistake or error that occurred at the launch pad and with a pushing market in the industry it's most likely Musk and his team get things on track fast.
Source: Christian Science Monitor