From the time when a woman enters puberty until her entire life, it is important for her to assess her body functions by visiting a gynecologist regularly. It is necessary for every woman to visit a gynecologist regularly to ensure good health.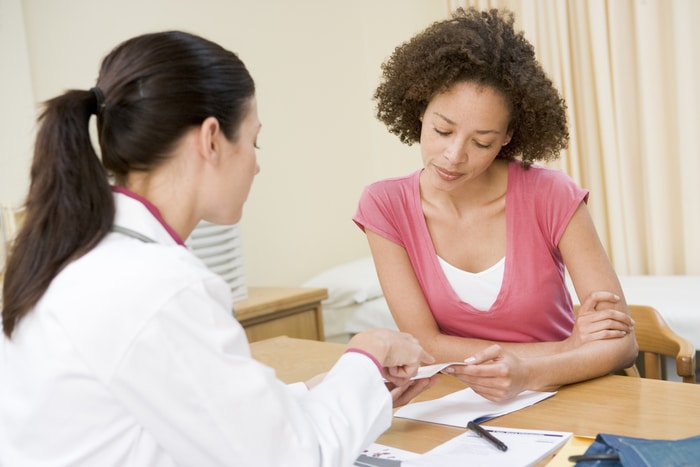 Women should fix an appointment in their teenage years or when they become sexually active. Visiting a gynecologist is one of the suppressed topics amongst women. But, at the same time, it is important to visit a gynecologist and maintain good health.
Are you looking for a gynecologist near you to understand your normal bodily functions? Your search ends at DocPrime. This platform helps in finding the best gynecologist in the comfort of one's home.
With the fast-paced life and increasing stress, it is has become crucial for every woman to visit a gynecologist in order to maintain good health. Maintaining a strong relationship with the gynecologist is helpful in the long run.
During an annual examination, a gynecologist will conduct pelvic and breast exam. A pelvic exam allows the doctor to inspect the cervix and pap smear allows diagnosing of some cells microscopically for cancerous cells.
Experts say that by the age of 40 women should be screened every 1-3 years if the results are negative. If there are any suspicious conditions, breast ultrasound is the next step and then breast biopsies, in some cases.
A gynecologist helps women in analyze the following issues:
To understand one's own body: A woman might not know her body as much as her doctor does. Then do you think it is wise to neglect someone who understands exactly what your body needs? Hence, it is important to analyze your activities, such as your eating and lifestyle habits and what effect it will have on your body.  During puberty, a woman faces various changes inside their body during puberty, the body starts reacting differently than before. Therefore, it becomes important to consult a gynecologist.
To ensure women get their periods on time: The increased stress is causing damage gradually to the body. So, be it a student or an adult woman, nobody can escape from these issues. This can often lead to disorders such as cysts, PCOS and late periods. These health issues can cause damage to the body. If an individual is already facing issues and those who do not want to go through these issues need a gynecologist to assess the root cause of these issues.
To reduce abdominal pain: Discomfort and pain in the pelvic area can be bothersome in the future. It may lead to menstrual cramps, pain during sexual intercourse and lumps in the abdomen. In order to ensure that the problem is not serious, one needs to check with a doctor immediately. A woman might not be comfortable to a male doctor unless the man is himself a gynecologist.
To learn about family planning: With the advancement in healthcare, there are many couples who do not know about the importance of family planning. Because of which a lot of women conceive at an early age which affects their overall well-being. Hence, consulting a gynecologist becomes important for the couple in order to avert unwanted pregnancy.
During the visit, the gynecologist helps in diagnosing sexually transmitted diseases (STDs). They can take smears and assess whether the discharge is caused due to any of the STD's.
When a woman gets menopause, she may experience physical and psychological changes during this period. A general practitioner may analyze blood hormone levels and recommend hormone replacement therapy.
Other common issues faced by women include endometriosis, cancer, and fibroid tumors. These should be assessed by a gynecologist for medicines and the patient should be referred to any other specialist for further treatment.
By now it must be clear the importance of a gynecologist in women's healthcare. Visiting a gynecologist helps in developing a good patient-doctor relationship to discuss issues without hesitation.
With so many healthcare providers in the market, DocPrime focuses on providing the patient with the best treatment to understand an individual's problem. If you are looking for a gynecologist near you, make sure you check with your health insurance company to make sure that the policy covers the insurance.
Make sure you check their qualifications, affiliated hospitals and insurance plans related to them. With this holistic approach, women are free to get in touch with the gynecologist and begin their journey towards a healthy life.