Girls are more likely to develop Post-Traumatic Stress Disorder than boys, according to a new study published by Stanford University.
The team of researchers assures that boys and girls also display different symptoms after a distressing event. Therefore treatment should consider a gender approach. PTSD has a connection with the insula, a part of the brain linked to emotions and empathy. According to the latest research, girls who have been through a traumatic situation have a smaller insula than boys who have been through similar stressful events.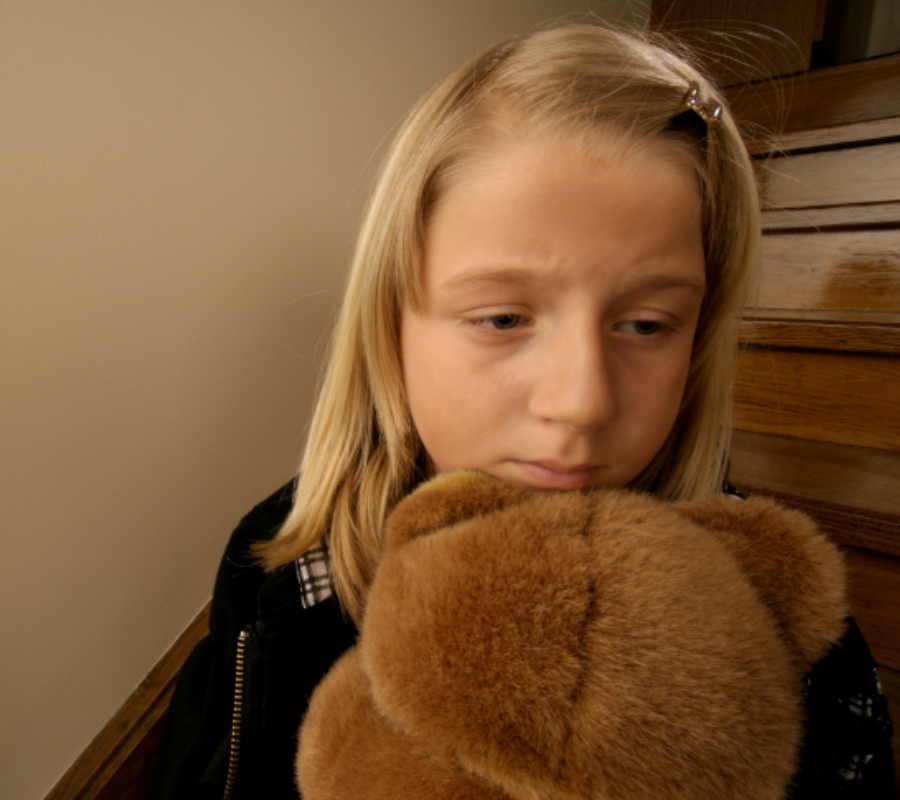 "Our findings suggest it is possible that boys and girls could exhibit different trauma symptoms and that they might benefit from different approaches to treatment,be develop," said Dr. Megan Klabunde, lead study author.
How does PTSD affect boys and girls?
The symptoms of PTSD include flashbacks and nightmares, disturbing thoughts, mental or physical distress, anxiety, uneasiness, and problems to sleep, which might last for more than a month.
According to the charity "Young Minds," if people display symptoms even after a month, they should visit a specialist to receive the proper therapy to deal with their thoughts. The previous should be taken into account since those with PTSD are more likely to commit suicide. However, not everyone who goes through stressful experiences develops PTSD. Sometimes children can recover without showing these symptoms.
Adults are more likely to present the described symptoms after interpersonal trauma, than when the event is a non-assault based trauma such as a car accident or natural disaster.
When diagnosing PTSD, it is important to consider the different reactions developed by boys and girls who have been through a frightful event.
Researchers from the Stanford University School of Medicine stated that girls with PTSD might suffer a faster aging of one part of the insula, a very complex area of the brain with many connections to the body, which processes pain and feelings.
The experiment included 59 people aged 9 to 17 years old. 14 girls and 16 boys of the group had suffered at least one traumatic event. The other group, comprised of 15 girls and 14 boys had not been exposed to these situations.
The scientists scanned their brains and discovered that among the group of traumatized boys and girls, the insula had changed in size and volume compared to those with no trauma at all.
The insula was larger among traumatized boys. Therefore, it is clear that acute stress events may change the insula, which could be an important element in the development of PTSD.
"The insula appears to play a key role in the development of PTSD," said senior author Dr. Victor Carrion, a professor of psychiatry and behavioral sciences at Stanford. "The difference we saw between the brains of boys and girls who have experienced psychological trauma is important because it may help explain differences in trauma symptoms between sexes" he added.
Adequate treatment for PTSD
The most common treatments for people with PTSD are counseling and medication. Antidepressants of the selective serotonin reuptake inhibitor are the first medication recommended for PTSD. However, according to Dr. Klabunde, we must consider the physical and emotional reactions developed by each sex. She also said that trauma in girls could lead to early puberty.
"It is important that people who work with traumatized youth consider the sex differences," she said.
The study was published in the Journal "Depression and Anxiety" on November 11. Dr. Klabunde also said they were going to study other parts of the brain that might be linked to trauma and stress.
3.5 percent of U.S. adults develop PTSD each year. As well, 9 percent of them have developed post-traumatic stress at some point in their lives. 7.7 million people above 18 years of age have suffered PTSD in the country. Worldwide, higher rates of PTSD occur in regions of armed conflict, and in general, women are more likely to develop it than men.
Source: BBC News