Berlin – Polaroid announced at the IFA 2015 in Berlin, Germany, its new Snap instant digital camera. The pocket-size device delivers the simplicity and instantaneity by which the brand is known for and it is available at a very reasonable price. But was is most appealing about the $99 digital camera is that it uses ink-free Zero Ink Printing technology developed by ZINK.
The Polaroid Snap contains a 10MP digital instant camera with an incorporated printer that uses ZINK Zero Ink Printing technology. Its 2.8 lens is a fixed focal length, meaning there is no zoom. It doesn't have a screen, but instead has a pop-up optical viewfinder on top. Additionally to having a photo booth mode, which takes six pictures in 10 seconds with or without the classic Polaroid photo border, users will also be able to set a 10-second timer.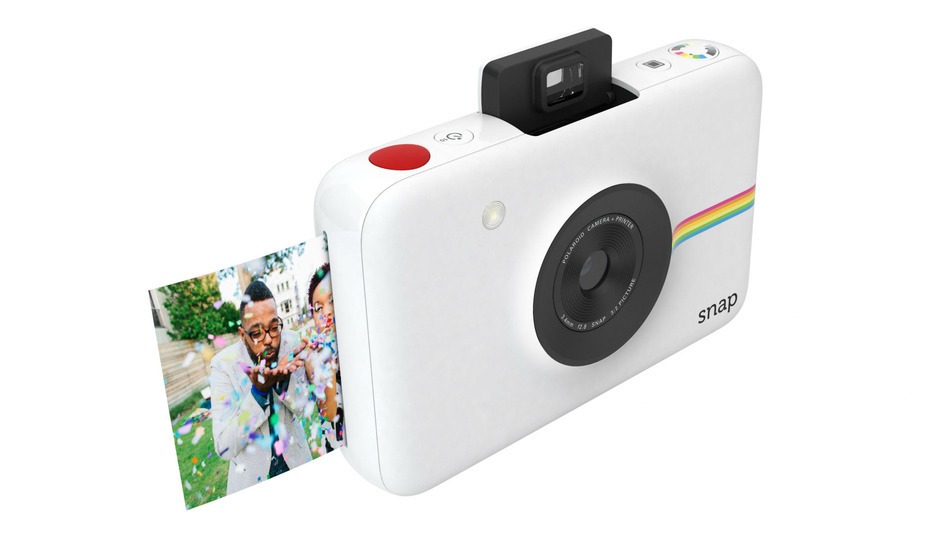 Moreover, consumers can instantly print full 2×3-inch images automatically when the picture is taken. Due to its fast printing abilities, users will be able to shoot new images while the device is printing.
The new addition to the Polaroid family also features a MicroSD up to a 32GB capacity to save images for later uploading them to a computer, cloud service or share in any social media.
Design
The Polaroid Snap minimalist design features a look that incorporates classic elements of the Polaroid legacy, such as the iconic Polaroid Color Spectrum. The resulting design involved the efforts from Ammunition, a design firm that was also behind the creation of the Polaroid Zip, Polaroid Cube and Polaroid Cube+.
Furthermore, the digital camera will be available in black, white and vintage Polaroid.
The Polaroid Snap instant digital camera uses the groundbreaking ink-free Zero Ink Printing technology developed by ZINK. The essential element of the revolutionary technology is the patented ZINK Paper, which is an advance material embedded with cyan, yellow and magenta dye crystals including a securing polymer overcoat.
Before printing, the dye crystals are colorless so the ZINK Paper looks like a regular photo paper. But when printing, the device uses heat to activate and colorize the crystals, resulting in a full colored picture. Additionally, the ZINK Paper is adhesive backed so the photo can be used as a sticker.
Source: Polaroid