Anti-abortion demonstrations were met with counter-protests at Planned Parenthood clinics as they called for cutting federal funding for the organization.
225 clinics were swarmed by protesters, while 150 other demonstrations supporting Planned Parenthood took place in public areas, ranging 45 states. Anti-abortion groups are joining on social media under the hashtag #ProtestPP, but protests on both sides were massively attended, easily reaching over 5,000 activists at some locations.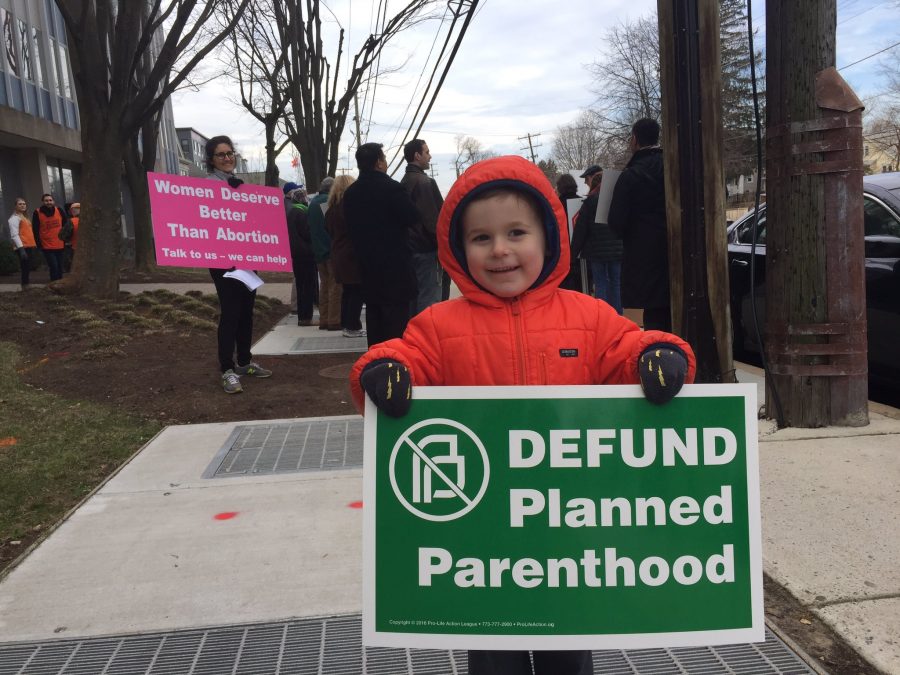 Republicans in Congress have pledged to cut Planned Parenthood's funding, which would translate to hundreds of millions in reimbursements coming from public health insurance. Planned Parenthood would still be able to provide birth control services for people of all states of income, including cancer and STI screenings. The argument is that such funds would be placed somewhere else, regarding clinics that do not offer abortion.
We are the #prolifegeneration. #ProtestPP pic.twitter.com/mP4NOUwuiJ

— Susan B Anthony List (@SBAList) February 11, 2017
The debate on federally  funded abortion heats up
The 70 plus anti-abortion groups that enacted the protests had already announced their intentions on the Women's March on Washington, but this allowed activists to fight back by organizing counter-protests to display support for Planned Parenthood.
Apparently, activists did not expect the counter-protests to take much force, but most media outlets were inclined to say that pro-choice protests outnumbered pro-life demonstrations, although clear metrics are still missing from the picture. Planned Parenthood asked supporters not to stage protests near the clinics, which could become potentially dangerous.
What's clear is the intense politically-based intention of reducing Planned Parenthood's funding and closing the gap that allows the public health system to be strongarmed by public health insurance.
GOP has the lead in the House and the Senate
The objective set by Republicans is part of their plan to repeal the Affordable Care Act, even joining to a personal promise made by House Speaker Paul Ryan on the party's intention of cutting Planned Parenthood's funding.
It seems that Democrats will be helpless in stopping the repeal of ACA with a Republican simple Senate majority. Cutting funding is the first step for removing Obamacare, at least partially. The idea is to repeal the system just enough to reverse all the coverage gains earned by healthcare organizations, including Planned Parenthood. But not all Republicans in Congress have vowed to repeal the ACA if Planned Parenthood is defunded too, which leaves some room for mistake regarding the political dominance that the GOP exerts over the government.
The decision to cut Planned Parenthood's funding is not new, seeing that even Jeb Bush stated during the primaries that the organization should not get a penny from the federal government, a stance shared by Ted Cruz, who also backed the decision to divert the funds to other health centers that do not provide abortions.
Republicans claim that people going to Planned Parenthood can go somewhere else, seeing that cutting federal funding will cripple the whole organization. According to VOX, whenever a Planned Parenthood clinic closes, it is highly unlikely that another clinic fills the gap. This is due to the majority of Planned Parenthood's 2.7 million patients being low-income women that have minimal access to medical services.
Even when abortion may seem like a debated topic that gained momentum just recently, Planned Parenthood has a long trajectory and a particular leading role in America's history of birth control and its related services.
Planned Parenthood is a part of American birth control rights
Planned Parenthood was founded back in 1916 when Margaret Sanger and Fania Mindell inaugurated the first birth control clinic in the country. They advised people on birth control methods and information. All of the founding members were shortly arrested due to the distribution of unlawful material. The trials became public and more people rallied to their support. The conclusion was the legalization of birth control if the doctor issued a coherent prescription.
In the following years, the organization grew and became a volunteer force, offering family counseling and becoming an international entity. To date, Planned Parenthood has over 700 health centers distributed in the U.S.
Funding started in 1970 under Nixon's presidency through an amendment to the Public Health Service Act. The decision was backed by both parties as then-President Nixon stated that "no American woman should be denied access to family planning assistance because of her economic condition."
Most of the organization's funds come from agreements held with the government, leading lawmakers to lobby against the fact. In February of 2016, the House of Representatives failed to overturn Obama's veto of reform that would cut Planned Parenthood funding. Months later, the administration banned withholding family-planning funds from abortion clinics.
On average, one in six American counties have a Planned Parenthood clinic, becoming the sole provider of publicly-funded contraceptives in at least 103 counties. These clinics also receive the majority of female patients when it comes to public health clinics, accounting for 2,950 birth control patients per year, over three times the amount of patients that public health centers receive on a yearly basis.
Source: Reuters