A recent study from the University of Lincoln has demonstrated that pigs can be optimistic or pessimistic. Dr. Lisa Collins was the lead researcher of a project at the University's School of Life Studies that concluded pigs have different personality traits.
The project, called "Mood and Personality Interact to Determine Cognitive Biases in Pigs," has brought enlightening evidence on pigs' personality traits and how they are affected by living conditions. It appears pigs are more than just a rich source of meat. The study was published on Wednesday in the Royal Society journal Biology Letters.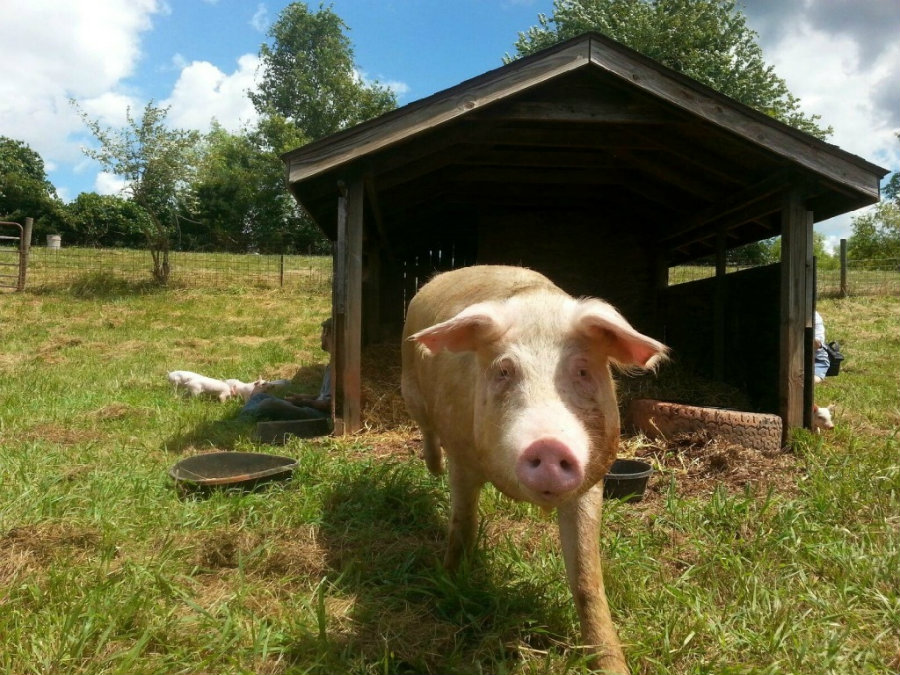 "In humans, mood and personality interact to determine cognitive bias but this was not something that had previously been investigated in any other animals," wrote Dr. Collins, as she explained why this discovery was so innovative.
These porkers proved to be either optimistic or pessimistic depending on their reaction to different living conditions.
Optimistic pigs opted to look for a better option
The study was performed on 36 pigs, of which 12 were female and 24 males. They were divided into two groups with different living conditions that would affect their mood. Those who had better living conditions proved to be more optimistic, and on the contrary, those with poor living arrangements tend to be more negative and moody.
These personality tests were administered in two different ways. First, the living arrangements and second, the study's team added a food component to prove how optimistic or pessimistic they were. Pigs had two different food bowls, one with delicious sugar coated chocolates and another with disappointing coffee beans. Optimistic pigs generally checked in the second bowl expecting to find the sugary chocolates while the more negative pigs did not.
Porkers with the more comfortable living arrangements had different quantities of straw and more living space, among other benefits. Those with the least favorable commodities had less space and much less straw.
One of the most important discoveries of this study is, according to Dr. Collins, the fact that porkers were proved to be able to combine "long-term personality traits with shorter term mood biases when making judgments." This means that humans are not the only species who have the ability to combine their personality with their current attitude bias regarding the context in the moment of producing judgments.
Source: Daily Mail