Cleveland – The preseason opened victorious for the Washington Redskins over the Cleveland Browns, by 20-17. Although, the loss of Niles Paul due to an ankle injury resonated so loudly all over the team that it didn't feel as they actually won.
Jay Gruden, the Redskins' coach, was praised for his decision-making role and the way he moved the ball. Robert Griffin III also showed promised, however fell short as the starting offense failed to score a touchdown. Later, Kirk Cousins provided an example of how the offense should work. The quarterback completed 12 of 14 passes for 154 yards after taking over for Robert Griffin III in the second quarter. Cousins completed his first nine passes and led Washington to 17 of its 20 points, including a 4-yard touchdown run after faking a handoff to Matt Jones.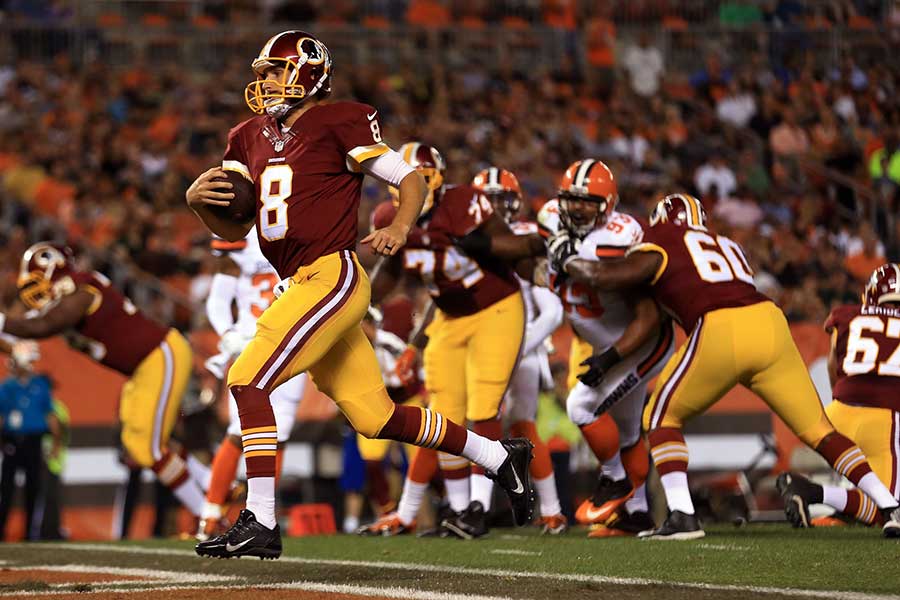 "Kirk was outstanding, no question about it. The offense clicked and he was efficient with the football and accurate. Had a couple off-schedule plays, so I'm happy with the way Kirk played. I'm happy with all three quarterbacks played. I love the way they're progressing in this offense, and making good decisions, and obviously when you look at the stats you see one sack and no interceptions, and that's a great recipe for us," said Gruden after the game.
Defensively, Washington looked aggressive, even without its top two pass-rushers, Ryan Kerrigan and Junior Galette. But Joe Barry's unit still had ways to go as well.
However, Brown's "Johnny Football" did also a decent job. In the Browns' first preseason game, the controversial Johnny Manziel went 7-of-11 for 42 yards (a QB rating of 71.0) and ran for a touchdown at Thursday night game. "I thought I was pretty good," Manziel said. "Nothing special, nothing terrible. Right there in the middle. It's never as bad, never as good. For the first game, learn and move on."
Source: Bleach Report