The 26-year old, Kayla Harrison became a two-time Olympic champion after winning her second gold medal as a judoka in the 78-kilogram division final on the Rio 2016 Olympics.
Harrison made history when she became the first American, both male and female, to win a gold medal in judo after she participated four years ago in the London Olympics. The Olympic champion couldn't believe her success at the time, but this year she was determined to keep her prize.
The judoka won on Thursday, after a long fight with Audrey Tcheuméo from France with just seconds left on the clock. Harrison locked her contender with an armlock, gaining Tcheuméos resignation.
Kayla Harrison was in it to win it during this year's Olympics, according to her trainers and her family the judoka knew she would become a two-time champion at the young age of 26.
"I wanted to retain my title, I knew it was going to be a long hard road, and I am happy," said Harrison to the press.
Fearless Champion
Kayla Harrison has been training for a long time in Massachusetts with two of the most esteemed coaches in the sport, Jimmy, a two-time bronze medal winner and his father, Jim Pedro.
The coaches have focussed on getting all of Harrison's energy in the game to make her who she is today.  Her trainers describe the athlete as a strong person who has overcome adversity and gives 100 percent when committed.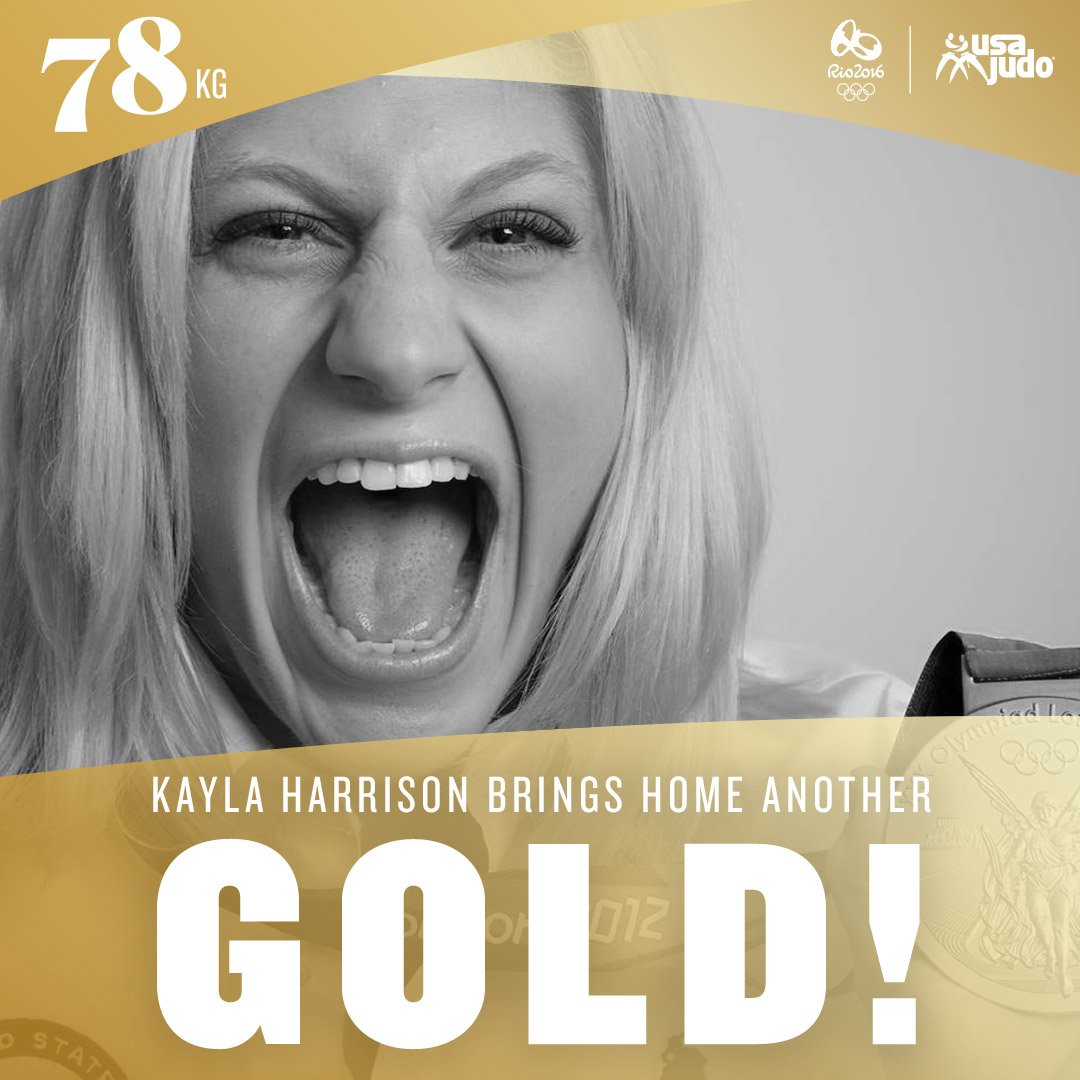 Jeannie Yazell, Harrison's mother, was seen during the competition wearing a shirt with her daughter's image and the word "Fearless" on top of it, as reported by ABC news.
Yazell describes her daughter as incredibly competitive and unbreakable, as she assures she knew Harrison would retain the gold medal title.
Such an encouragement comes from Harrison's toughness, not only on the judo mat but in life. The athlete has had a troubled life after her former judo coach sexually abused her for quite a long time, when she was only 12 years old and living in Ohio, the man was later sentenced to 10 years in federal prison.
Harrison managed to overcome the traumatic experience by focusing on her sport, with the support of her family and new coaches who focused on making her a gold medal champion.
After winning gold at the London Olympics, Harrison opened her " Fearless Foundation" that focuses on helping children that suffered from sexual abuse trough orientation, education, and sports, just as she did.
Harrison has announced her retirement from judo after winning her second gold medal. The athlete assured there's nothing more for her in the sport as she already won it and she wants to focus on her foundation and helping abused children.
"Being a two-time Olympic champion is amazing, but the Fearless Foundation isn't about me, but about helping those who need help and being someone as the Pedros were for me," said the two-time Champion to the press.
The athlete has received opportunity's to follow Ronda Rousey's steps in the mixed martial arts world, who has become a very lucrative business for former judo athletes.
Even though Harrison didn't overrule the option of entering the MMA world, she assured that's not what she's focusing on at the moment as she joked about "punching people in the face" at another moment.
America has received Harrison's success with celebrations and open arms after hearing the news of her second title.
Source: ABC News