The United Nations issued Monday a report on the AIDS pandemic, which reveals that more than 18 million people around the world have access to treatment. That number jumped by 3 million compared to the report issued two years ago. Deaths related to the disease declined by 45 percent to 1.1 million in 2015 compared to 2 million in 2005.
The U.N. said it aims to have 30 million HIV-positive people on treatment by the end of the decade. Nearly six million people over 50 were living with HIV last year, which means that life expectancy for this age group increased more than ever before. The AIDS epidemic has infected 78 million and 35 million have been killed since the 1980s, as reported by Reuters. Despite the good news, more needs to be done to keep fighting the disease and succeed.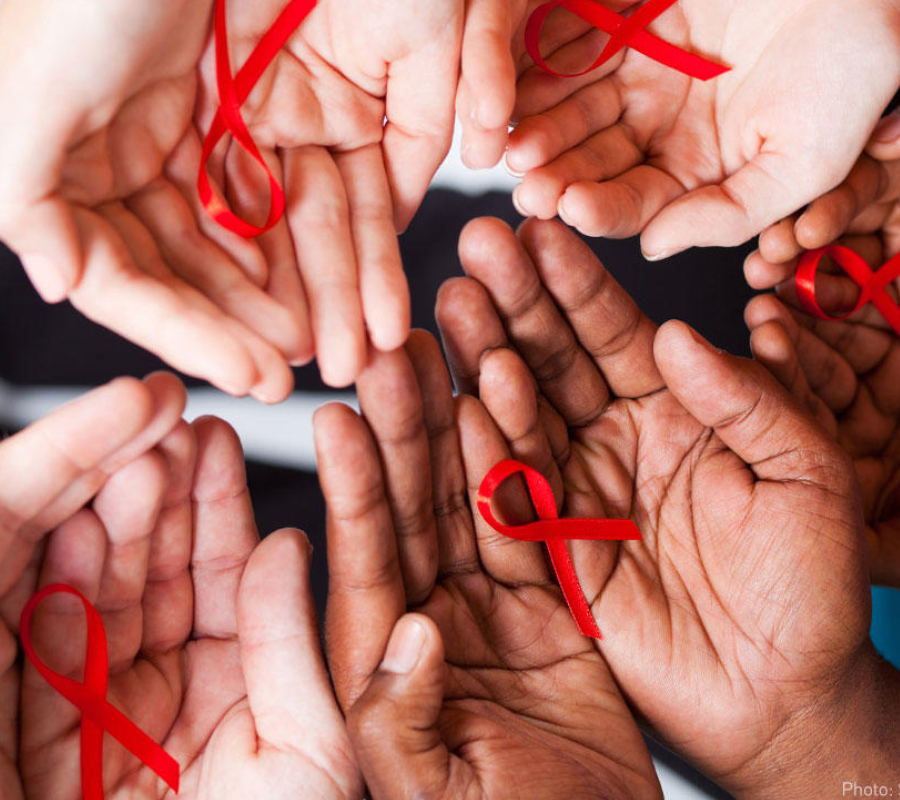 "The progress we have made is remarkable, particularly around treatment, but it is also incredibly fragile," UNAIDS' executive director Michel Sidibe declared Monday, as quoted by Reuters.
Although drugs can reduce virus levels in the blood to near zero and the risk of passing AIDS on can significantly drop, the report found that patients develop a particular vulnerability to HIV at certain points in their lives. This shows the complexity of the epidemic.
Long-term side effects from treatment can be experienced as HIV-positive people grow older. Their bodies develop resistance to the drugs and they often require treatment for other illnesses, including hepatitis C and tuberculosis.
Prevention remains a top challenge
There were 2.1 million new infections last year. This number was the same during the three previous years and was slightly reduced since 2010, when it was 2.2m. The United Nations had expected to see this number decline because more people now have access to drug treatment and are therefore unlikely to spread the virus because they have low levels of it in their bloodstream.
The report explains that a large number of men refuse to get tested or seek treatment until they start experiencing symptoms, which could appear months or years after they find out they are HIV-positive.
"Studies are showing that almost 61% of infections are caused by people who know they are HIV positive but they are not on treatment," said Michel Sidibé, the executive director of UNAids, according to The Guardian. "This greatly disrupts U.N.'s control of the epidemic," he added.
Prevention and favorable outcomes might be difficult to achieve because people are reluctant to cooperate with their own health. Drug resistance is also an important factor to take into account. It is true that the first line treatment or basic drug combination has become cheap, but it is also a reality that the virus can mutate and patients need expensive second-or third-line drugs when this happens. Many of them cannot afford such medicines. Sidibé said the U.N. could not cover the cost of treating millions of patients with newer drugs if they all develop resistance. He highlighted the importance of protecting the drugs currently available or they would have failed otherwise.
Young girls in South Africa are at a higher risk
The report included key information from South Africa, where many of those young women who become infected contract the virus from older men. The death rates among adolescent girls is high, the U.N. reported.
Urgent action must be taken in order to protect them, particularly those from sub-Saharan Africa, given than 90 percent of the HIV-positive population are girls. Every week, as much as 7,500 girls and young women aged 15 to 24 contracted the virus.
The report explained that many teen girls are not aware of their infection and refuse to seek help or get treatment out of fear that their families may find out they have had sex with an older man. Poverty leads them to get involved with men for money, the report stated. Education can help them prevent catching the virus as studies have revealed that staying in school longer reduces the risk of becoming infected, as reported by The Guardian.
The U.N. also noted the major role southern Africa's patriarchal society plays as girls have a low status there. They are forced to live under gender inequalities and harmful gender norms that prevent them from reaching 100 percent of their potential. This unfortunate lifestyle exposes them to HIV.
Miami has America's highest rate of AIDS
The Miami Herald reported Saturday that the government is not doing enough to prevent the virus from spreading in a single city. The article's author encouraged the Miami-Dade County Health Department to boost its efforts to reduce the impact of AIDS in the area in order to protect people and prevent further infections. The author also notes that some people are not tested because they do not have insurance or simply can't afford to see a physician.
Source: The Guardian