Google declared last Friday that it would no longer read the Gmails of its users to sell targeted ads.  This has been a long-standing practice carried out by Google since it created the popular Gmail service; however, it has decided to create a uniform policy regarding the scan of emails to ease privacy concerns.
The company didn't specify when exactly it will abandon this practice that serves to ad targeting; however, it announced it would be during 2017. Though this is a recognized practice, most of its users don't seem to care about Google reading their emails for Gmail is the most used email service in the world.
"This decision brings Gmail ads in line with how we personalize ads for other Google products," Diane Greene, Google's senior vice president in charge of Google Cloud, wrote in the post on Friday.
Why Google reads user's Gmail accounts?
Gmail was introduced by Google back in 2004. It became a traditional service worldwide because it offered better search options and way more storage capacity than other email platforms; so people could stop deleting old messages to have some storage capacity left. However, the service has received critics because of its practice of reading and scanning emails to sell targeted ads.
Though Google has declared that they don't use emails to serve ads, based on personal information such as sexual orientation, financial data or religion. To get more funding for the free platform, Google has publically recognized it scans through the conversations of users, and then it showed ads that are linked to these topics. So if someone is talking about watches, then they will probably see ads for watches. Currently, Gmail has about 1.2 billion users.
A uniform policy towards Gmail
However, Google just decided to interrupt this practice to calm down people who are concerned about having their privacy rights somehow infringed. Nonetheless, it is important to clarify that Google made clear that it has never scanned the emails of paying corporate customers of its G Suite of services. The practice was only implemented for the free version.  However, to ease all controversies, the Californian Company has decided to unify its policy towards the email service, and now, absolutely anybody with a Gmail account will have their emails scanned.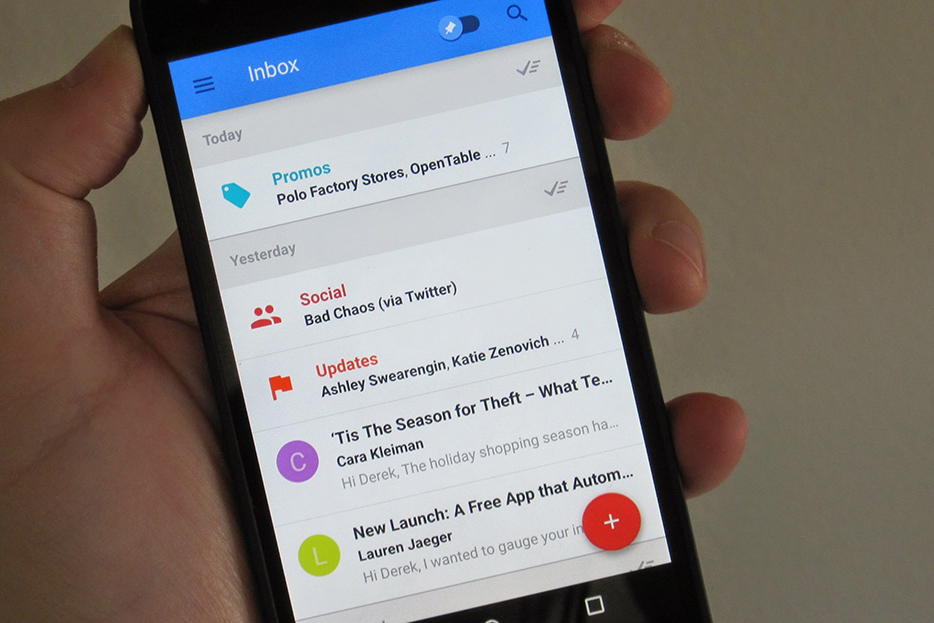 This also comes as a response to Google's Cloud Business. It looks forward to selling internet infrastructure and services to corporate customers. Therefore, the company wants to eliminate all kind of concerns about the use of data for corporate customers to boost the ads business.
"This action was driven by concerns from business users — not regular individuals," said Seth Schoen, a senior staff technologist at the Electronics Frontier Foundation, a digital rights group. "Some of the regular people who use Google services disliked the way their email contents were being used to target ads way back in 2004. Yet their concerns couldn't get much traction until Google became aware 13 years later that some current or prospective paying enterprise customers were uncomfortable with this practice."
Google then is trying to win the trust of corporate customers that make up for an important part of Gmail's revenues.
However, it won't stop Google from scanning potential spam or from offering suggestions for automated replies to email. Ads will still use information based on the data gathered from other services such as YouTube.
Source: The New York Times