John Kapoor, the pharmaceutical company founder and former CEO that was accused last month of having led a conspiracy across the states to bribe doctors to prescribe a sometimes-deadly, powerful painkiller medication, pleaded not guilty today. Kapoor said he'll fight the case which, he considers, is "not strong" —  according to the mogul's attorney Brian Kelly.
US President Donald Trump declared a national health emergency over the opioid crisis on the same day that Kapoor was accused.
The Insys Therapeutics Inc. founder attended this Thursday to Boston's federal court and asked the officials to take off the electronic-motoring bracelet they put on him after the first time Kapoor appeared in the Phoenix's federal court. Attorney Kelly said today that his client denies all the charges and believes he will "vindicate his good name."
On the first time the former Insys' CEO appeared on tria, hel was arrested and posted a $1 million bail. However, the judge decided on Thursday not to rule on the matter until the court has more information on Kapoor.
Kapoor's pharmaceutical company is known for being specialized in providing therapeutic solutions to people who need to improve their health — as Insys Therapeutics Inc.'s website reads. Until January, Kapoor was the CEO and chairman of Insys, but then he stepped down and stayed as a board member.
"He's not going to desert the USA because of this case," Kelly told the judge. "He doesn't believe it's a strong case. He wants to fight this case."

The Insys founder pleaded not guilty and says he's going to "vindicate his good name." Image credit: Ross D. Franklin / Associated Press
Three days before he was arrested, the founder resigned to his position and opened space for new staff — as the company stated the first time that the 74-year-old entrepreneur was accused.
The federal officials say that Kapoor — who's "confident" and believes he has not "committed no crimes" — allegedly offered kickbacks to several doctors to prescribe a fentanyl spray, pain-killer medication called Subsys. This drug is usually sent to patients who have cancer and need a powerful treatment.
It was also known that a significant part of those prescribed the medication didn't have cancer or any other health issue. The names of these patients remain, of course, private.
Not only Kapoor but also other six of his executives were arrested and accused with the same charges in December 2016. In January, the six of them pleaded not guilty.
"In the midst of a nationwide opioid epidemic that has reached crisis proportions, Mr. Kapoor and his company stand accused of bribing doctors to overprescribe a potent opioid and committing fraud on insurance companies solely for profit," said William Weinreb, acting U.S. attorney for the District of Massachusetts.
One of Arizona's wealthiest men now being investigated 
Originally born in India, Kapoor emigrated to the US decades ago and became an American citizen. Nathaniel Yeager, the US Attorney's assistant, said that the court fears the entrepreneur will leave if they rule to take the GPS bracelet from him. He said he believes Kapoor has still access to at least $2 billion.
Known for being one of the wealthiest men in Arizona, Kapoor has an estimated net worth of $1.74 billion. That title was given to the mogul by Forbes after the Subsys' golden-age that made the pharmaceutical company hugely profitable in the market.
Although Kapoor said in his previous statement that he was thinking to move his shares into an independently-controlled trust, he has not filed any form 4 with the SEC since August — as Forbes reported. He still owns 70 percent of the entire pharmaceutical company's shares, worth about $250 million.
Subsys once made in July 2015 the company's shares peak at roughly $45. However, fewer people started buying the pain-killer medication, making Insys' shares decrease to $5.30 — representing around 88 percent.
Sen. Claire McCaskill (D-Mo) said that she's directing an investigation against Insys for allegedly having marketed off-label the company's Subsys. McCaskill said in a statement that Insys engaged in "systemic fraud" that harmed public health.
"This company has repeatedly gotten away with fines that amounted to a slap on the wrist for actions that helped fuel a nationwide epidemic that's claimed hundreds of thousands of American lives," McCaskill said. "Anyone, including top executives, who potentially violated criminal law should be aggressively prosecuted."
The worst opioid crisis in decades
The company has been sued by various states — including Arizona and New Jersey — and has had to pay millions of dollars to settle multiple lawsuits of many state attorneys general, including a statement in Illinois that cost the Insys $4.5 million.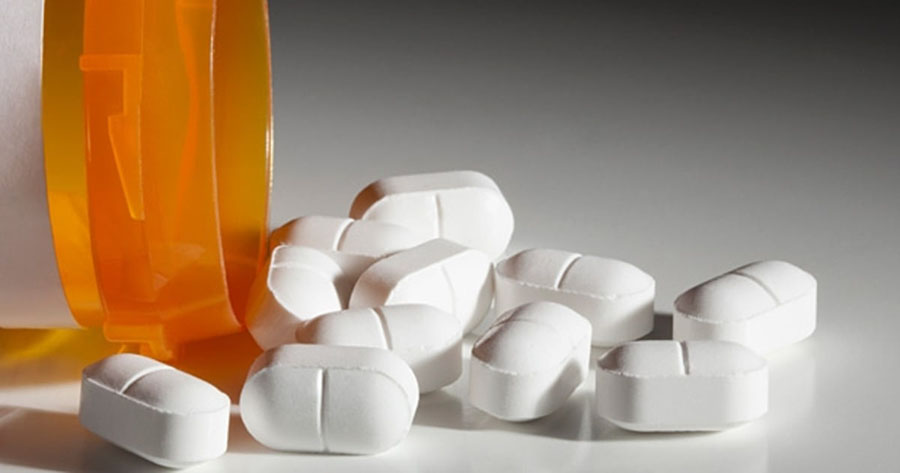 America is facing one of the worst opioid crisis in decades, according to many authorities and experts. The number of deaths due to the synthetic narcotics, like fentanyl, increased by around 72 percent from 2014 to 2015 — as the Centers for Disease Control and Prevention says on its website.
The Subsys produced by Insys is known for being fentanyl that often turns people dependent. However, this powerful painkiller is different from the ones found in streets — usually manufactured illicitly in China.
Source: The Washington Post