Only some days after Starbucks had a racial-bias incident in which a white female employee called 911 just because two African-American men were non-paying customers, another conflict has arisen. A woman discovered a  camera hidden in a restroom, at a Starbucks in an Atlanta suburb.
The 25-year-old customer, from McRae-Helena, found the camera around 10:30 am, taped under a baby changing station. She proceeded to remove the camera and alert the manager, who notified the corporate office of Starbucks.
Some people claimed that now Starbucks will not only be needing training for racial-bias education, but also for privacy-related issues to keep their customers safe. Nevertheless, the owner of the camera has not been identified.
'No intimate parts were recorded'
As the woman gave the camera to an employee who warned the corporate office about the issue, a spokesperson explained how they felt about the issue:
"We were quite concerned to learn this and are grateful to our customers and partners who took action to involve local authorities," said the spokesperson.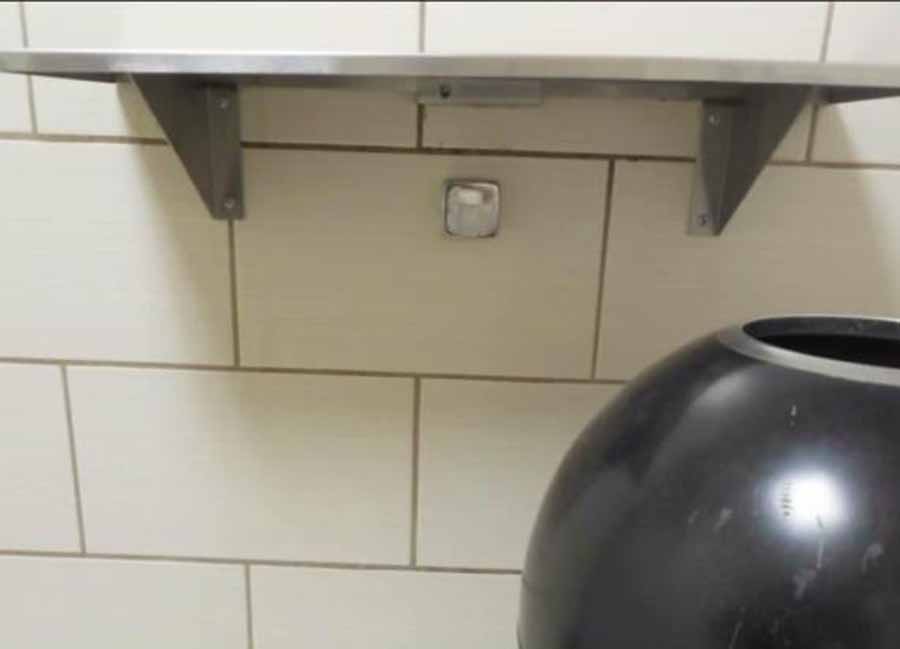 A police officer, alongside the Alpharetta Department of Public Safety, who received the camera for inspection, reported that 25 videos were stored in the camera's memory, including several people using the restroom:
"We've learned that the device had about an hour's worth of recorded video on it and detectives found 8 to 10 men and women videotaped while in that restroom. The quality was poor and no private pars were seen," said the officer.
He also stated that whoever is responsible for the violation of privacy faces charges of eavesdropping, which is considered a felony.
Eavesdropping charges
The charges that the person could face – called "eavesdropping" – are defined as overhearing, recording, amplifying or transmitting any part of the private communication from other people without the consent of at least one of them. The USLegal, Inc. explains that a person commits the crime of eavesdropping if he or she intentionally uses any device to eavesdrop, whether or not being present at the time.
The 24/7 Wall Street explained that Starbucks finds itself in a very tight position, considering it had already a critical fail in its customer-service only days ago, and that now they could even be facing an investigation.
The coffee shop has already lost many customers since the racial-bias incident at Philadelphia. Finding video cameras that violate the privacy of the customers in the most private manner only represents a decline in the trust that they could have in their companies, meaning the store is giving an image of not being in the lookout for its customers.
Source: Fox News