Possibly due to low awareness, people over 50s make up the majority of patients with advanced HIV in Europe, according to a study by the European Centre for Disease Prevention and Control (ECDC). This group is more likely to be diagnosed with this stage of the virus and to have contracted it via heterosexual sex.
Compared with one in 10 in 2005, around one in six new cases were in people older than 50 by 2015. This translates to 17.3 percent of new infections. The study revealed that more men in this group were being diagnosed with HIV than women.
Rates of new HIV cases in older people have steadily increased over the past 12 years in the region, which reveals the need to tailor testing programs to individuals over the age of 50. The study was published in The Lancet HIV journal.
Lara Tavoschi, who led the team of researchers, said older people and some health workers have the wrong belief that those over the age of 50 are at lower risk of contracting the virus, as reported by Reuters. This perception leads to HIV-prevention programs that only target younger people.
The study authors added that such programs should include access to condoms and education, as well as improved testing opportunities and treatment, so older adults across Europe to produce a decline in HIV rates.
About 47 percent of people were diagnosed late among all age groups, but older people made up the majority of individuals being delayed in going to get tested for HIV. Tavoschi noted that being positive for the virus and being unaware of it significantly increases the risk of transmitting the disease, according to CNN. The expert added that older people who are infected have lower chances to survive.
The study
The researchers arrived at these conclusions by analyzing new HIV cases reported to The European Surveillance System in the 28 EU countries and Iceland, Liechtenstein and Norway from 2004 to 2015. During that period, more than 54,000 individuals over 50s were diagnosed with the immunodeficiency virus, which causes AIDS.
It was also found that the rate of diagnosis in older people increased in Britain, Belgium, Germany, Ireland, and other 12 European nations. New diagnoses dropped in the United Kingdom and Norway among younger people, but the researchers found a 3.6 percent increase in newly detected infections among the over-50 population.
Tavoschi speculated that effective campaigns might not have included older adults, as CNN reported. For instance, England currently has a national HIV prevention program that consists of HIV testing weeks and a campaign named "It starts with me" to raise awareness about the need to use condoms. These strategies, which are also focused on reducing stigma and providing information about safe sex, are promoted through social marketing and local activities.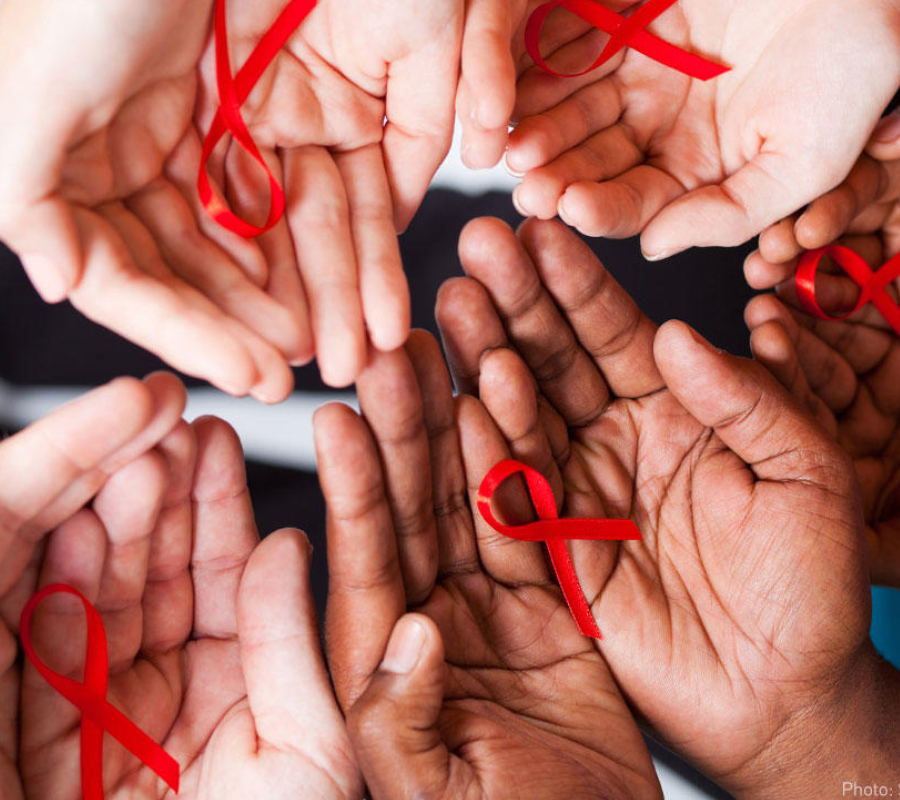 The highest rates by the last year of the study were identified in Estonia, Latvia, Malta, and Portugal, where new cases also increased among younger individuals. In these countries, more than seven new infections were reported per 100,000 older people.
Dr. Anastasia Pharris, a co-author of the paper, said HIV is more often related to younger people because it is assumed that they tend to be more sexually active, according to the BBC. However, the research reveals the risk of relying on this idea, which makes older people more vulnerable.
Similarly, Dr. Michael Brady, medical director at the British Aids charity, told CNN that many people over 50 think they are not at risk of HIV, which might explain why they are more vulnerable to get a late diagnosis.
Nevertheless, individuals aged 15 to 49 still make most of the new cases, with 312,500 diagnoses between 2005 and 2015. But over two-thirds of people diagnosed in the more advanced stages of HIV are over the 50s, compared with half of those aged under 49. The more advanced the virus is, the more difficult it is to receive effective treatment able to increase the chances of longer-term survival.
Prevention programs should target all age groups
Janet Seeley, a professor at the London School of Hygiene & Tropical Medicine, emphasized the need to prevent infection in all ages to stop the global epidemic.
"In Europe, the USA, and Canada, increased mortality among older people living with HIV is often attributed to increased prevalence of illnesses such as cardiovascular disease, and kidney and liver failure, which can worsen HIV disease progression", Seeley said, as quoted by CNN.
Nearly 37 million people around the world have HIV. Most of the cases are reported in low-income countries where there is limited access to testing, prevention, and treatment programs. However, the epidemic has also spread to wealthier regions like Europe.
"People of all ages need to be reminded that the HIV epidemic is not over and viral transmission is still a very real possibility in all parts of the world in all populations and age groups," noted Linda-Gail Bekker, president of the International AIDS Society. She was not connected to the study.
Source: CNN