Apple just announced at the WWDC 2017 keynote some new features and products, where executives Craig Federighi, Phil Schiller and Tim Cook took the stage to announce the latest news.
The company will be releasing new updates to iPhones, MacBooks, Apple TV, as well as the new iOS 11. The latter will come with an updated version of Siri, including improved speech, the ability to translate sentences into other languages, as well as on-device learnings that recommend actions based on what you do on your iPhone or iPad.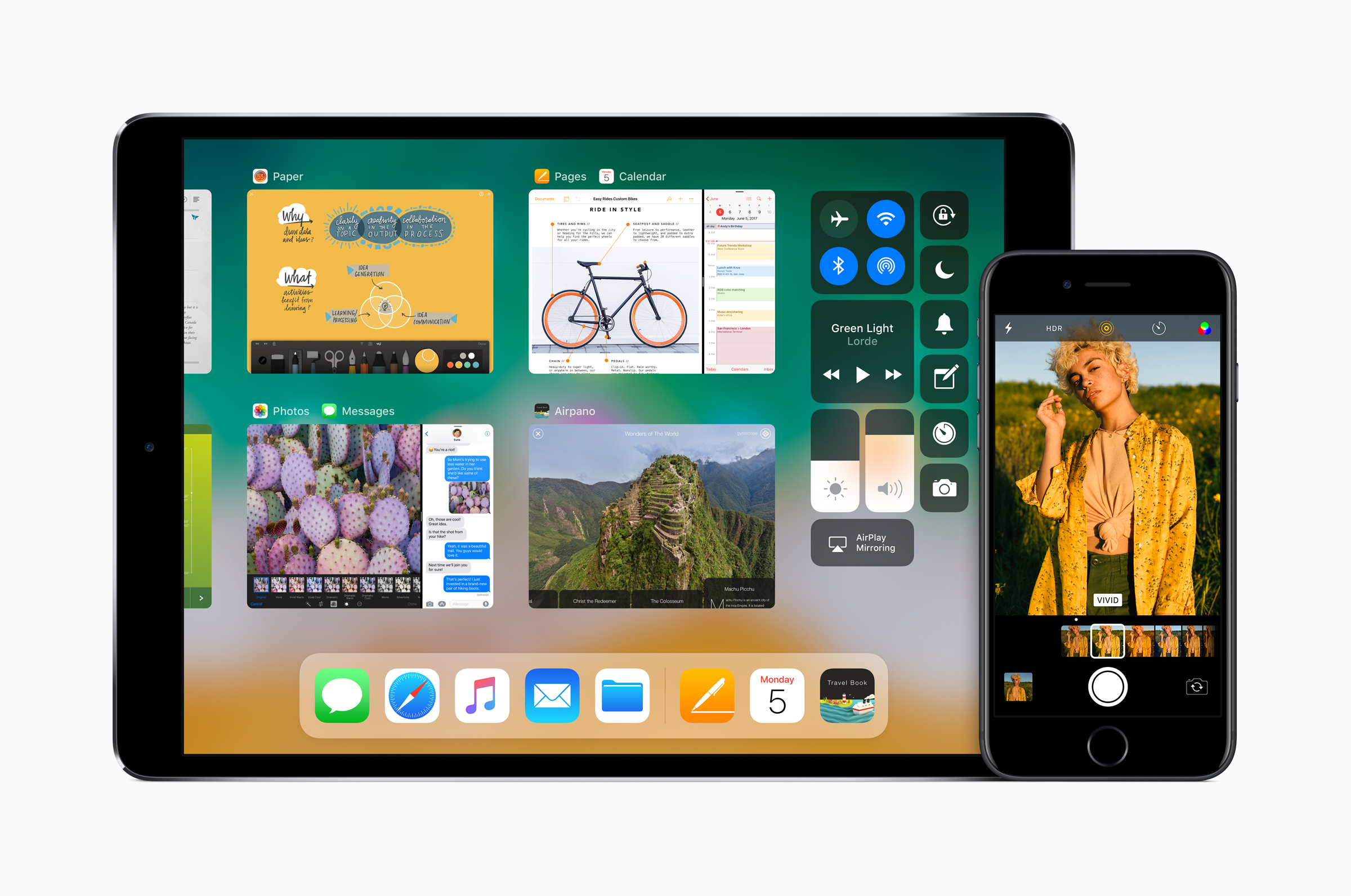 New features on iOS 11
iOS 11 has iMessages now live on iCloud, along with synchronized conversations that you can delete from any device, as long as they're logged into the same account. Consumers will be able to pay and receive payments from contacts through iMessage.
Photo capture is improved as well, with better low-light performance and a feature to edit Live Photos. A new control center was added, which relies on 3D Touch and condenses most controls on the lower half of the screen.
Drivers with iOS 11 may also be relieved with the newest safety feature that recognizes when someone is driving and automatically turns on Do Not Disturb to prevent distractions.
Apple also announced the release of HomePod, a speaker that will be able to tune and regulate its sound based on the space it's in. The HomePod also has a "Musicologist" feature that connects to Apple Music to stream the music you ask the speaker's Siri to play. You can even ask the speaker more complex questions like "Who's the drummer in this song?"
The HomePod will be available in black or white. Customers will be able to check the news or the weather through the HomePod, which will be released in December at $349.
Apple is introducing updated iMac desktops with improved Retina displays, Kaby Lake Processors, USB-C and graphic boosts. A new iMac Pro launches in December, with a 5K display with improved cooling capacity, 8-core Xeon processor, up to 4TB of SSD, up to 128GB of ECC memory, four Thunderbolt 3 ports, as well as built-in 10GB Ethernet.
The new iMac will retail at $1,099 for the 21.5-inch model and $1,299 for the 4K version. The iMac Pro starts at $4,999. MacBooks were also upgraded, and the MacBook Pro -with updated Kaby Lake processor- will cost $1,299.
The new iPad Pro has a 10.5-inch screen and starts shipping next week at $649
Apple executives announced that iOS 11 improves multitasking on the iPad, allowing users to pull up an app from the dock and grab it onto the screen to split the screen. You can use touch to hold and drag folders, photos, or files and drop them in different apps like Mail or iMessage. Handwritten texts from an Apple Pencil will be searchable from the Notes app. According to Apple, it uses "deep learning" to recognize penmanship.
The company introduced a new ARKit to allow developers build augmented reality apps for iPhones. The kit can help developers find planes, track motion, and estimate ambient lighting. Apps like Pokemon Go will also use ARKit for improved real-time renders.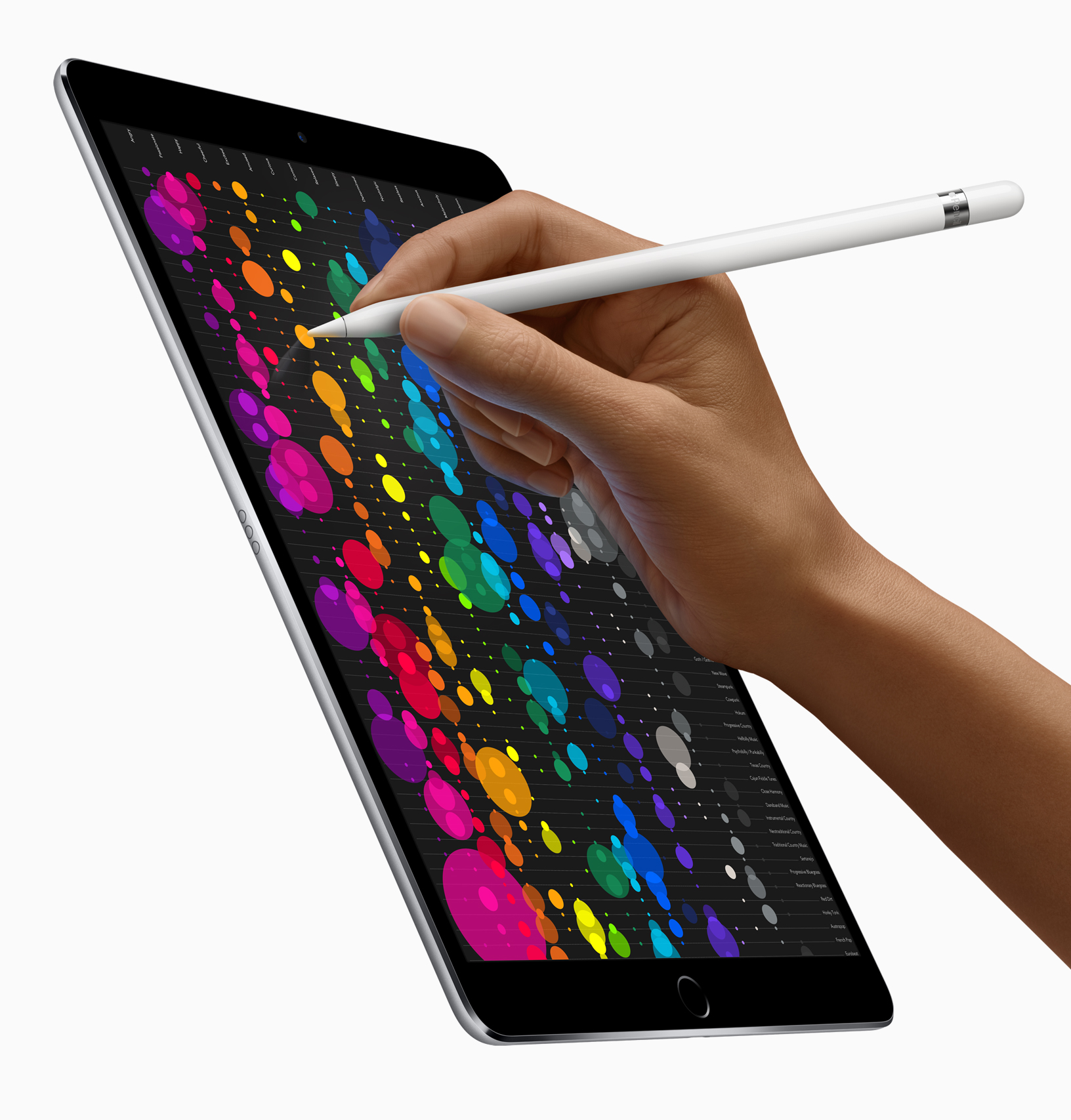 A new 10.5-inch iPad Pro was introduced. It has a 12-megapixel camera, with a 7-megapixel selfie cam. The iPad Pro supports USB 3.0 and has over 10 hours of battery life.
The new iPad is equipped with a new feature dubbed ProMotion which reduces the Apple Pencil's latency to 20 milliseconds. The feature can automatically adjust the refresh rate based on what you are watching, and it also doubles the refresh rate to up to 120Hz. The iPad Pro will be available with a 64GB configuration at $649, as shipping begins next week.
Apple Watch's new update is more fitness-conscious
The new version of macOS is called High Sierra, and it's equipped with updates to Safari that help block site trackers and auto-playing videos. Apple added new photo-editing tools like curves, and it has better filtering features to sort images by keywords or faces.
High Sierra is equipped with an updated file management system that speeds up directory cloning with native encryption. Regarding graphics, there will be a second version of Metal, support for VR, and a Metal 2 developer kit, which you can order with an AMD GPU to tune apps for external graphics.
Along with the numerous updates and new products, Apple also noted that an update for the Apple Watch is coming with new features like Siri reminders or more visual notifications that feature Toy Story characters.
The Apple Watch will have a fitness-focused update that includes monthly challenges to encourage the user to get more active and NFC-enabled data sharing, where the wearer can tap their Apple Watch on gym equipment to pair the two, sharing more accurate calorie burn and activity information.
Source: The Verge