La Jolla, California – Scientists from The Scripps Research Institute in California, are currently working on a new bacterial enzyme that devours nicotine before it reaches the brain.
The study published in the Journal of the American Chemical Society, reports that the enzyme can be produced in the lab and has numerous features that makes it a promising candidate for possible drug developments.
Author of the research and professor of chemistry, Kim Janda, said "Our research is in the early phase of drug development process, but the study tells us the enzyme has the right properties to eventually become a successful therapeutic."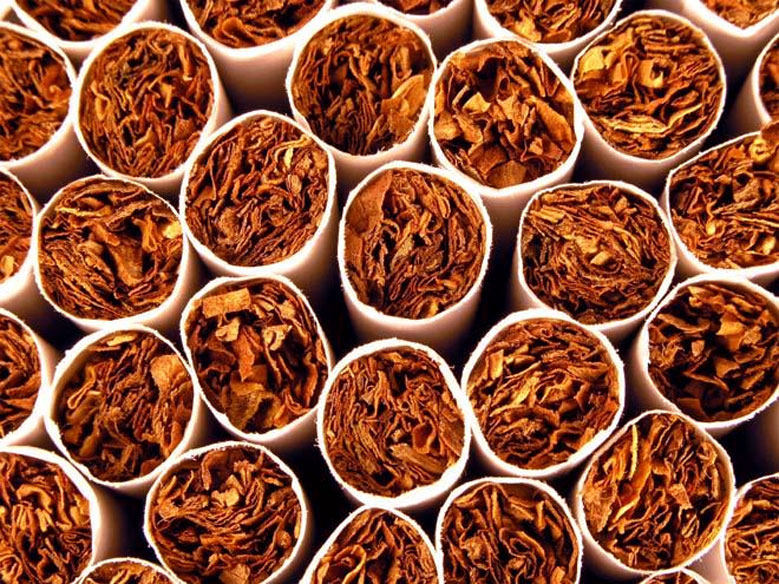 Prof. Janda and his team have been working in creating the enzyme for about 30 years. It was just until now that they discovered just what they were looking for: a bacterium isolated from the soil of a tobacco field that requires nicotine as it is its only source of carbons and nitrogen. The bacterium called Pseudomonas putida, depends on an enzyme named NicA2 to help it devour nicotine, according to Prof. Janda.
"The bacterium is like a little Pac-Man. It goes along and eats Nicotine." said Kim D. Janda, author of the study and researcher at The Scripps Research Institute (TSRI).
The team's goal is to create and anti-smoking enzyme based therapy that actually helps to get through the vice. Common smoking cessation alternatives, such as gum, patches and pills have failed 80-90% of the times. The enzyme therapy will search and destroy nicotine before it gets to the brain, preventing the "kick" or "buzz" sensation that smokers obtain from the substance.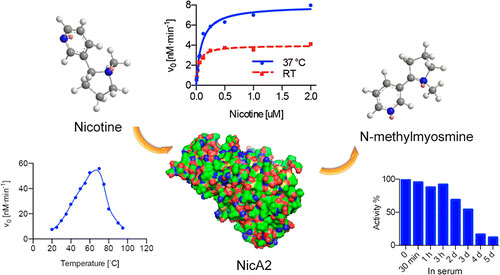 In the research, the team described the properties of the enzyme and tested its potential for being consider as an anti-smoking therapy. One relevant feature is that the enzyme is able to reduce the amount of time that nicotine persists in the bloodstream. To proof this, researchers combined serum (blood plasma without fibrinogens) from mice with the amount of nicotine found in a cigarette. When the enzyme was added, instead of taking 2 to 3 hours for the nicotine to halve, it only took from 9 to 15 minutes. The objective now is that with the correct chemical modifications, Prof. Janda and colleagues could create a version of the enzyme that would reduce the amount of nicotine in the blood to the point where it doesn't even reach the brain.
Regarding to how well the enzyme stands as a possible drug candidate, the results were encouraging. According to the report, the enzyme remained stable in lab for more than 3 weeks at a temperature of 98ºF and didn't present any toxic residuals when it eliminated the nicotine.
However, there is still much work to be done to improve the enzyme's potential to be a drug candidate. For instance, researchers have to remove traces of the enzyme's bacterial origin to decrease chances of it developing an immune reaction.
Author Song Xue said, "hopefully we can improve its serum stability with our future studies so that a single injection may last up to a month."
Source: Journal of the American Chemical Society